Erica Law was featured in the Fall/Winter 2014 issue.
The lovely Erica Law made it onto the cover of our Fall/Winter 2014 issue, and we think the photos look amazing. She's one of the most promising young import models of this generation, and she's also 100% all natural. We also got a chance to interview Miss Erica Law, and we've got to say that she seems to be wifey material.
Photos by Kevin Hype (@kevinhype). Makeup by Tina Luong (@ooluongtea).
Be sure to check out her full spread in our Fall/Winter 2014 issue (download it in our app).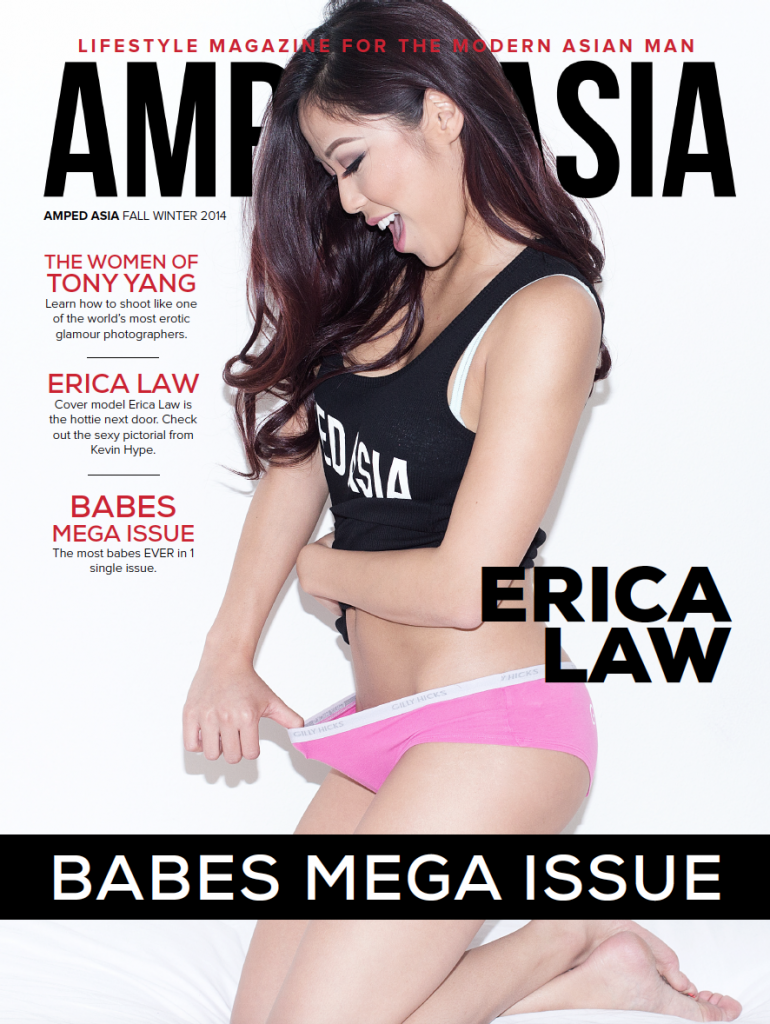 Without further ado, here's Erica's interview.
How did you get started modeling?
A photographer hit me up online and I had an open mind. It was a learning experience. My first set was super awkward of course. But a few of the photos went viral on social media which helped give me a little encouragement. Then the same photographer got me to go to a car show, Spocom of 2011, and that gave me a lot of exposure with a lot of photographers. People wrote my name down when they wrote coverage for that show and I sort of got known through that. After that is when stuff started happening with my modeling.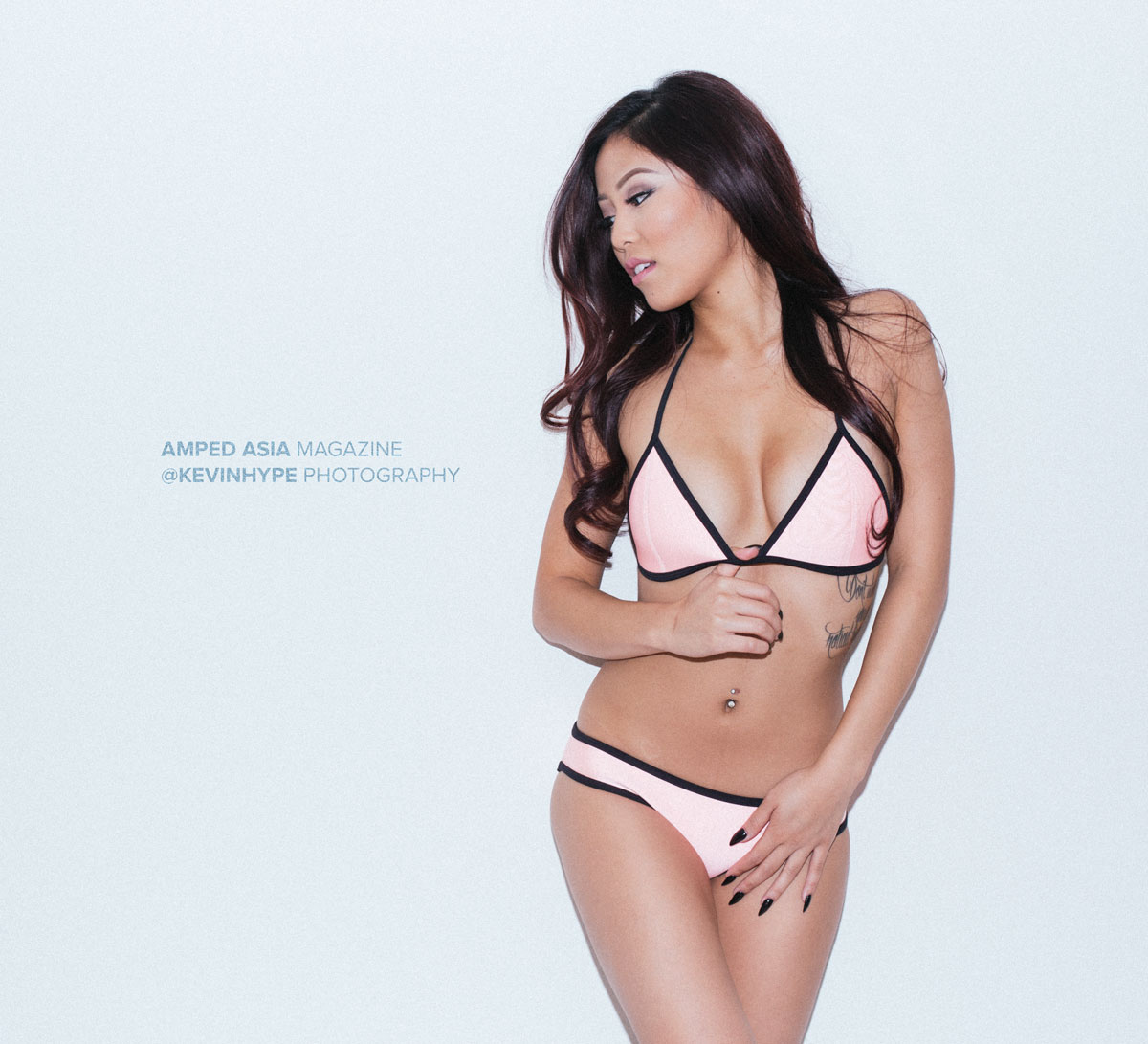 What's the worst and best part of being a model?
The best part is getting the attention and getting recognized. I don't care about being "famous" or whatever, but I do admit it's flattering. At the same time I understand it's going to be extremely difficult to get to a level where I can be a full-time model without having another career. So the hard part is I don't know if it's going to be anything in a few years and also whether I can have a normal career now that I have all these photos out. I understand it's difficult and people have warned me that the corporate life would be difficult since I have these sexy photos outside.
What kind of job or career would you do aside from marketing?
PR, marketing type stuff. I think I know how to affect the market. For example if I worked on a clothing brand I would help them figure out how to create their image. How would they market their brand — Instagram? Social media? TV? Movies?
What's something fun you've done recently?
I went to Hawaii with my significant other. I'm an Aquarius and I LOVE the ocean and the water. And I love to swim with dolphins and things like that. Being able to do that was amazing. Since I don't party a lot I like to do other things.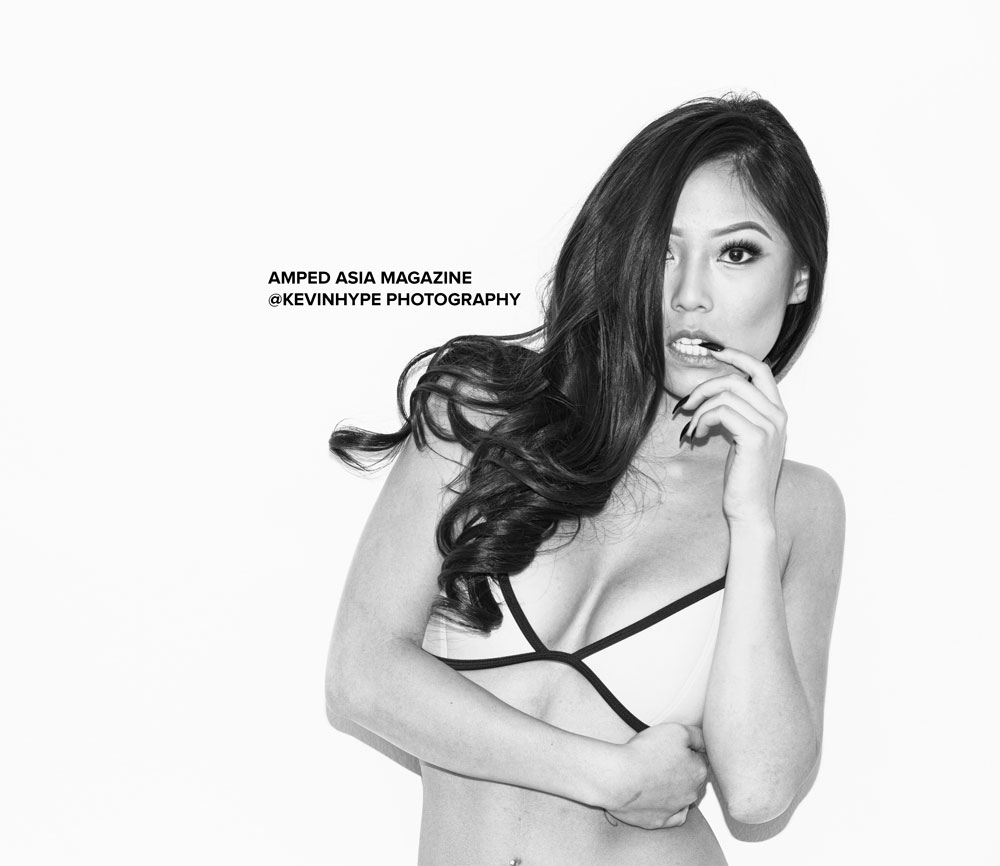 You don't party a lot? That's surprising.
No not at all. I'm not really into clubbing. One time I hosted a party at Yost theatre in the OC and they gave me a free bottle and a table. But I wanted to leave pretty early. I dislike being in a loud environment where I can't talk to people. Wearing heels and standing there all day, I don't see it. It's a lot of work.
What's the most controversial thing you've ever done?
I don't do much honestly. My modeling is controversial to my family. My mother is very conservative. She didn't like my tattoo at first also. So I guess my tattoo is something controversial I guess.
So you're taken.
Yes I am.
What do you care about in a significant other?
Guys who have their shit together. I'm mostly dating older men. I like the confidence and stability of an older man. Guys do mature mentally slower than girls. When it comes to financials, it's a perk to be with a guy who's financially stable. I don't care for him to support me, although it is a perk. I'm more old school and want to start a family and not have to stress about all that kind of stuff. It makes for a more stable household and I want that. My parents didn't have a stable financial background and that led to their problems. I just don't want to deal with that kind of thing with my parents.
What's the craziest thing that has happened to you?
One of my friends was intoxicated and we're drinking Fat Tuesdays in Vegas. We're walking in front of a fountain. My friend was told off by the cops because he was drunk and the cops started exerting force on him. I told the cop, "Excuse me, what are his rights?" and then he just handcuffed me immediately and said "You have no rights." That was complete bullshit and put me on the hood of his car. They said they were taking us to jail. Then they wrote me a ticket for obstruction of justice… total bullshit.
More Erica Law.
Instagram: @ericalaw22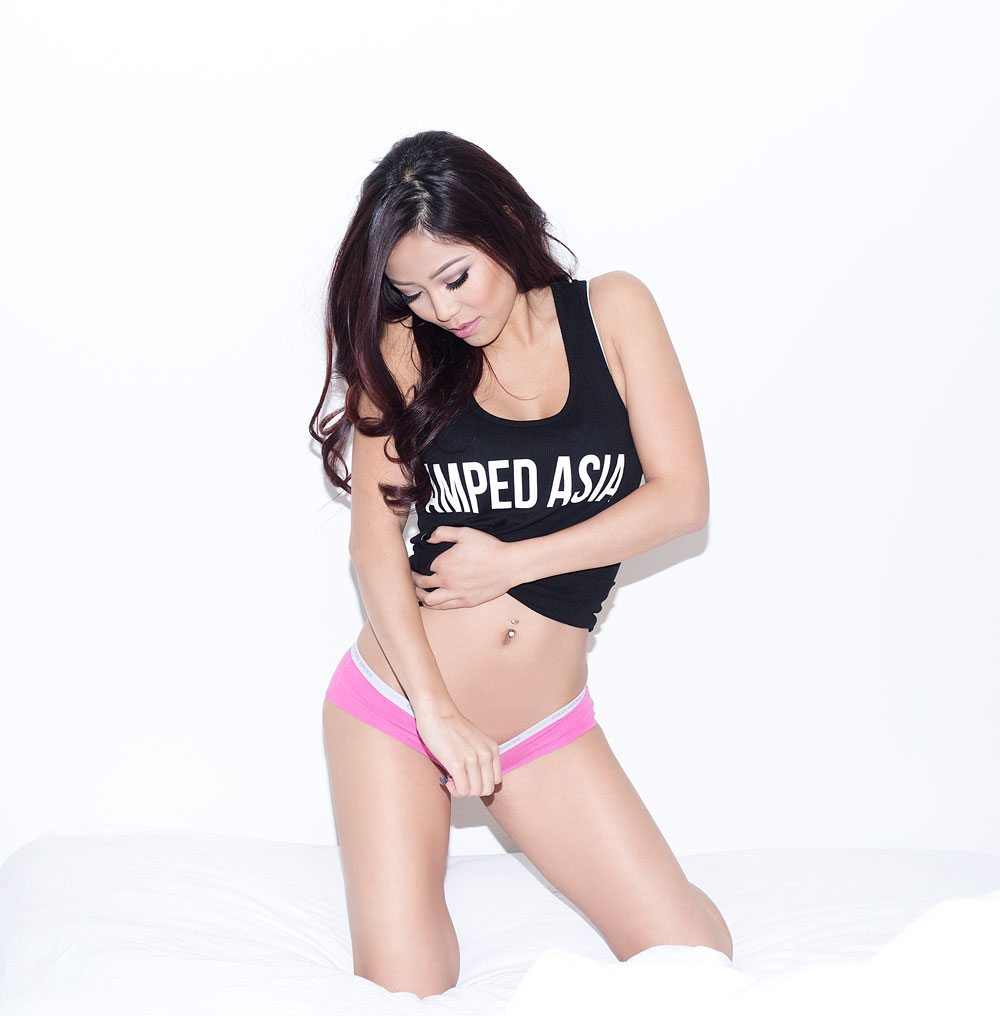 You might also like
---
More from Asian Babes
---
3.6K
The city of Dallas is a major city, but not usually as glamorous as cities like L.A. or New York. …
6.5K
One of Boston's finest has just moved to LA. We got to shoot her and her super flexible body. Check …
4.0K
Kim Mi So is a former model that was nominated for Miss Maxim in 2014 and she dropped everything and …