This story is truly out of this world. Read on to find out more.
The exponential rise of technology in the late 20th century has allowed mankind to dream bigger, try harder, and reach further for the stars in ways no one thought possible mere decades ago. We have created iPhones, wireless internet, lifelike androids, and even delicious gluten free pizza. So what could be the next innovation for mankind?
Well if the privately funded Mars One mission has anything to say about it, the next innovation will be for mankind to have a permanent space colony on Mars ten years from now in 2025.
The Mars One mission is the brain child of Dutch entrepreneur Bas Lansdorp, who through a selective process of over 200,000 applicants from around the world is beginning to have his dream finally take shape. This dream is to send one way trips to Mars where groups of four astronauts sent every two years would eventually lead to 20-40 astronauts establishing the first colony on Mars. The entire event would be the premise of a reality TV series that would document and ideally help fund the non-profit mission to Mars.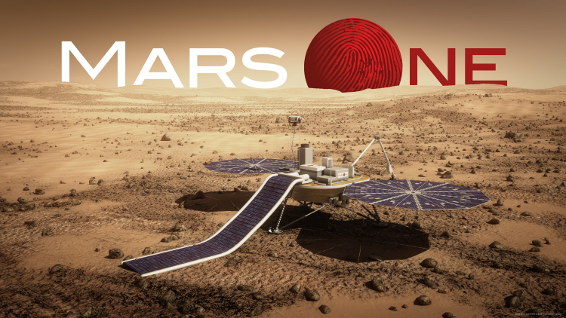 The selection process has been one of the most interesting aspects of this potential project since it has been a global search resulting in 16 possible candidates from Asia alone, not including some of the other potential Asian colonizers from other continents. One of these candidates, Maggie Lieu from the United Kingdom, has caught the eye of many space fanatics following this ambitious project.
The spunky super smart Briton has enamored viewers following the Mars One project with her quirky and adorable personality. And it doesn't hurt that she is easy on the eyes as well.
Maggie Lieu has currently been shortlisted to the final 100 candidates. She now enters the arduous training portion of the selection process, and if she proves successful in adapting to the rigors of space, may not only be one of the first Asians on Mars, but if she has her way, the first person to give birth on Mars!
Like many of the other applicants, Maggie Lieu is a highly educated candidate and currently a student at Birmingham University studying for her PhD in astrophysics. However unlike the other candidates, Lieu made headlines recently when she stated her desire to give birth to the first child on Mars:
"I think it would be really exciting to have a child because it would be the first real Martian. I don't know what race or nationality it would be because there are no countries on Mars – yet."
But considering that is a strictly one way mission that will most likely mean not only will these candidates be the first to live on Mars, but die there as well, such bold statements from Lieu should not be as surprising.
If you are going to go Mars, you might as well go big or go home. When Lieu was asked about whether or not she feared not being able to come home, she seemed optimistic that a return to Earth could be an option down the line.
"Technology is advancing so quickly, so who knows what might be possible later on. NASA are launching their own mission an extra ten years down the line, so maybe I could catch a ride with them…"
Further more due to the muscle atrophy and bone wastage as a result of space travel, Lieu was unsure if the prospect of coming back to Earth physically disabled would be much better.
As of now the mission is still in a developmental state but we wish Lieu and Mars One the best of luck and look forward to witnessing history in 2025. However if they are unable to achieve such a grand mission, we would settle for Back to the Future style hover boards as a consolation prize.
Check out this cool Q&A with Maggie!

Source: The Independent
More from Blog
---
1.9K
The Nintendo Switch has been revolutionary when it comes to portable gaming. It's been such huge demand since its debut …
The Summer 2018 Issue of Amped Asia is here! It's proving to be a super hot summer, and a lot …
4.3K
Kim Mi So is a former model that was nominated for Miss Maxim in 2014 and she dropped everything and …