On Dec. 5, Audrey Magazine and KoreAm Journal held the 13th annual 'Unforgettable' gala at The Legendary Park Plaza. Amped Asia covered the event, and will be posting more coverage as time goes on. We were able to interview several very interesting Asian Americans, such as John Cho, Lisa Ling, Arden Cho, and many others.
The gala celebrated the merger of KoreAm and Audrey Magazine with London Trust Media, Inc., which is a media company comprised of several entertainment subsidiaries. Several celebrities also won awards at the event.
Actress Ming-Na Wen received the first award of the night for "Actress of the Year." Miss Wen is known for her work in The Joy Luck Club, and is now on the television series, Marvel's Agents of S.H.I.E.L.D. She also happened to be the second-ever cover girl for Audrey Magazine when it launched 11 years ago.
"It was a really tough launch and was a major undertaking, so it's fantastic that so many years later, now it's merging with a company that's going to try to expand it. It's great!"
The "Actor of the Year" Award went to the one and only John Cho, who recently starred in ABC's Selfie.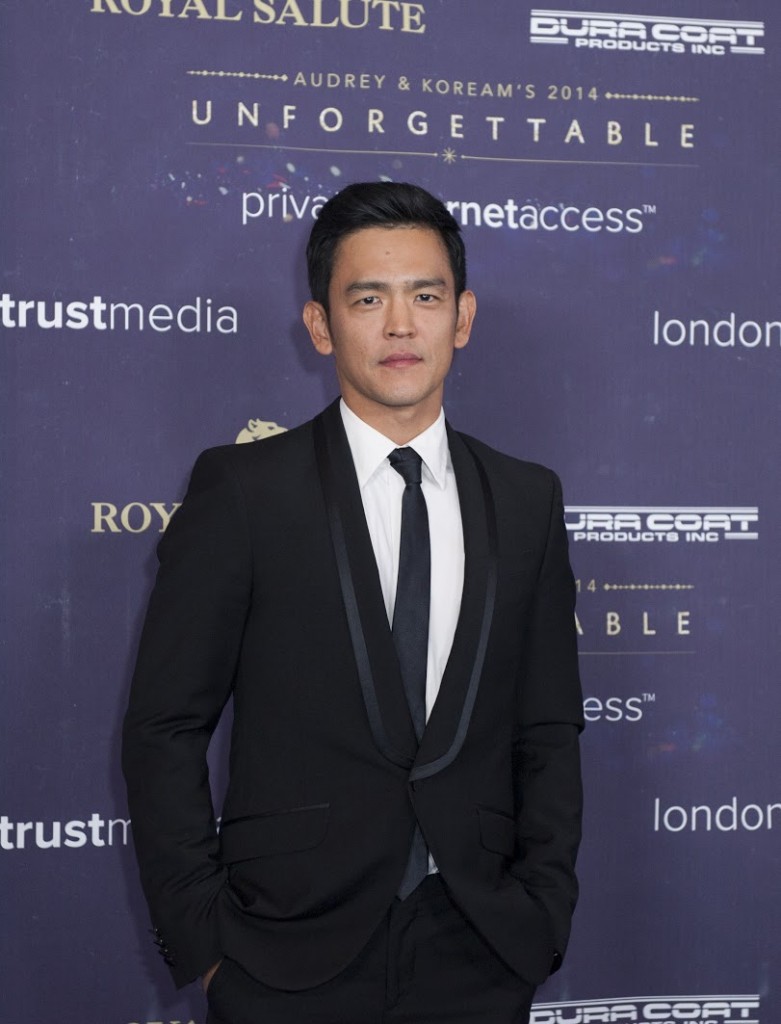 Ki Hong Lee won an award for "Male Breakout Star of the Year" but unfortunately was not able to attend the event.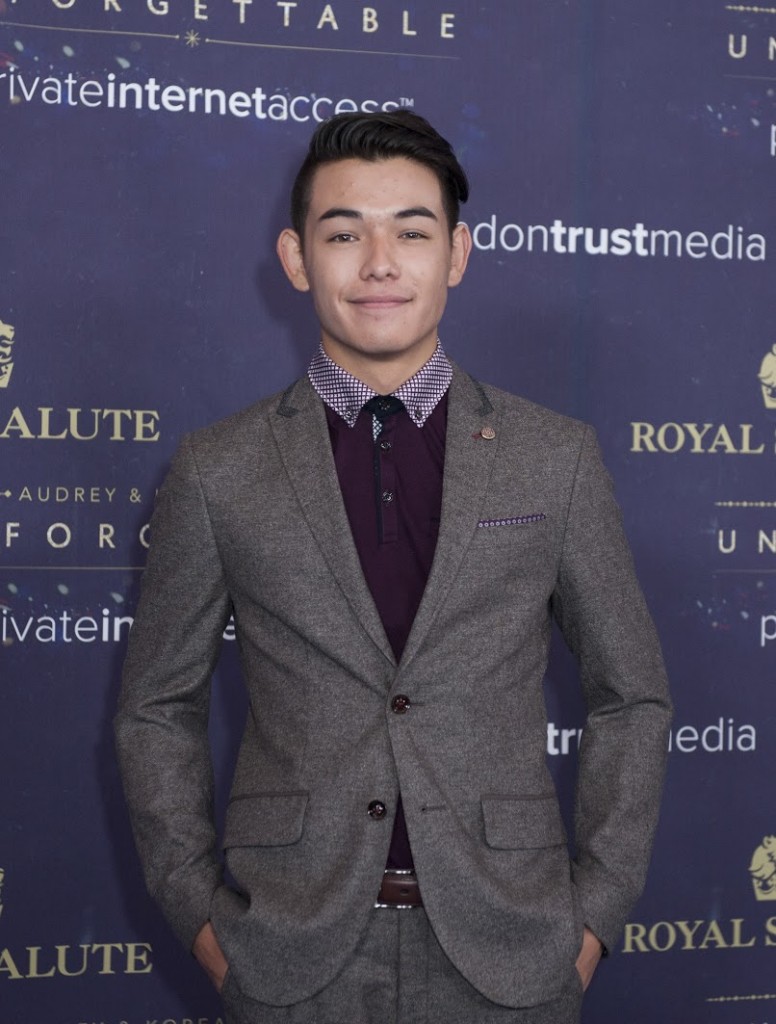 In between the presentation of awards, the stage was occupied with a number of amazing live performances. Urban dance group KINJAZ kicked off the night with captivating moves followed by a performance by Tessanne Chin, winner of NBC's The Voice, whose powerful vocals left the entire audience in disbelief. Choreographer and dancer Mike Song and beat box champion KRNFX teamed up for an equally entertaining and upbeat performance followed by another duet courtesy of David Choi and Arden Cho. The audience sang along with the sweet duo before G.NA dazzled them with K-pop. Following an opening act by Howard Chen, Korea's 'Queen of Hip-Hop' Yoon Mi Rae hit the stage and brought the audience to their feet. This was followed by an unforgettable encore performance with Tiger JK and Bizzy.
In addition to the award recipients and performers, global celebrities Director Kim Jee-woon (Film The Last Stand), Director John H. Lee (Film 71: Into The Fire), Han Ji-min (TV Drama Rooftop Prince) and Ko Soo (Film Way Back Home) were in attendance to celebrate and support their fellow Asian American celebrity achievements.
The event would not have been possible without our title sponsor Royal Salute and presenting sponsor DuraCoat, as well as our corporate sponsors: Shiseido, Vistamar School, BBCN Bank, Pechanga Resort & Casino, Pulmuone, CBS Corporation, Bethel Counsel, Legal Zoom, Paramount, Sony, Warner Bros., Park Plaza; community sponsors: Sheppard Mullin, Supervisor Mark Ridley Thomas, Measured Media, Daewoo Security, Ocean Radiation Oncology; hotel partner: Line Hotel; and airline partner: Asiana Airlines.
About London Trust Media, Inc.
London Trust Media, Inc. (LTM) is a multimedia conglomerate with a vision to influence the media industry by creating strong channels of distribution and promotion, bringing artists and societal issues to the forefront. LTM believes in empowering and challenging the Asian American community to attain a higher level of recognition and visibility. LTM also strives to make a direct impact through philanthropic efforts for the community.
Currently, the company's portfolio consists of: Feel Ghood Music, which features two of the most well-respected Korean hip-hop and R&B artists Yoon Mi Rae and Tiger JK; KoreAm Journal and Audrey Magazine, both of which are award-winning and among the most widely circulated English-language magazines in the Asian American community; HulkShare.com, which is a music-streaming site that is becoming one of the fastest growing music social networks for artists and music lovers; Private Internet Access (PIA), which is the most trusted leader in anonymous VPN Service. LTM is also in the final stages of launching a live music venue that will serve as another platform to discover and showcase new talent and rising stars. LTM will continue to strategically grow in the future and acquire other entities. Website: londontrustmedia.com
About Audrey Magazine and KoreAm Journal
Audrey Magazine is an award-winning quarterly publication covering the Asian American experience from the perspective of Asian American women. KoreAm Journal is an award-winning bi-monthly magazine, which has documented the Korean American experience for more than 23 years. Please visit us at www.AudreyMagazine.com and www.iamKoreAm.com.
More from Blog
---
1.8K
The Nintendo Switch has been revolutionary when it comes to portable gaming. It's been such huge demand since its debut …
The Summer 2018 Issue of Amped Asia is here! It's proving to be a super hot summer, and a lot …
4.2K
Kim Mi So is a former model that was nominated for Miss Maxim in 2014 and she dropped everything and …