Check out our profile of Chai Chen, one of the cutest cosplayers on the scene.
Since her cosplay debut in late 2008, Chai Chen has developed and taken her costumes and characters to the next level. Of course, her being an avid PSP gamer is how she's developed an encyclopedic knowledge of comic book superoheroines, game characters, and their roles.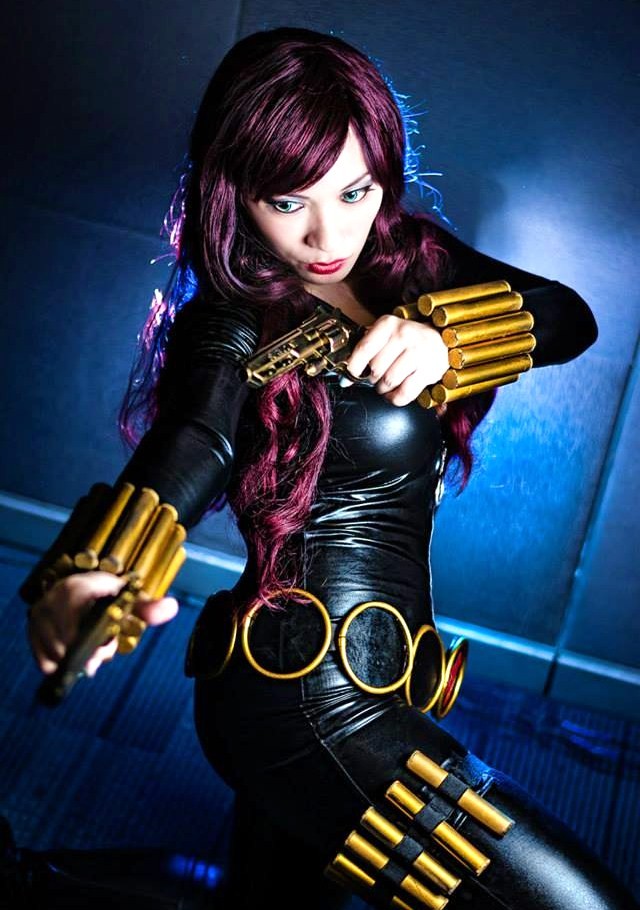 Chinese by blood, with some Spanish and Indian mixed in, the naturalized Filipina describes herself as "a bit childlike but a hella workaholic." Her "day job" as a client services manager at a business process outsourcing (BPO) company keeps her busy, but Chai still makes time to attend events in and around her home country of the Philippines, with an eye on making it to San Diego Comic Con in the not-too-distant future. Above photo of Chai as one of her current favorites; Marvel Comics superheroine Black Widow, by Kira Hokuten Photography.
I see you've gotten even more deeply involved with cosplay since our last interview. What are some events you've attended over the last year?
Cosplay Mania '14 here in the Philippines. I have been so busy with my work life that I wasn't able to attend conventions. Last year though, I tried to come back and it was worth it. I guess I plan to do more photo shoots this year, as well.
Who are currently your favorite characters to dress as?
Black Widow from the Avengers. Aside from the resemblance that peeps have noticed, I've tried to do more sexy characters that suit me.
What events do you plan on attending in the near future?
It depends on my availability, but I always check the Cosplay.Ph Facebook page for any events I can probably attend. I do wish to attend San Diego Comic Con one time (laughs).
Yes, that's the Super Bowl of cosplay events, at least in the US. As big as that is, I'm sure you'd be one of the notable attention-getters there. So, what new characters have you decided on appearing as in the near future?
More variations of Sheryl Nome from Macross Frontier. Also more sexy and badass game characters. I am more of a gamer type so yeah, like Nina Williams in Tekken 6, Kasumi from Dead or Alive, and so on.
Do you make any of your own costumes?
I have a tailor that's been making my costumes since 2009. I only select the fabric type based on the stash he has and yeah, given that I'm very OC with materials and design, I keep a close watch of how my costumes are made.
About how many cosplay outfits do you now own?
Oh, there's a lot now but not like other cosplayers, since I went on hiatus. 25-30 I think.
So, when are you going to go to an event (un)dressed up as Kekko Kamen? (Referring to my favorite manga superheroine, whom I jokingly suggested, during our previous interview, Chai go to a cosplay event [un]dressed as sometime.)
(Laughs) Naaah, not Kekko Kamen. Still too daring for me.
See more of Chai at:
More from Asian Babes
---