The Chinese are out to conquer the world. One burger at a time. Read below to find out how.
The Chinese are coming! The Chinese are coming!
Those would be the exact words coming out of Paul Revere's mouth if he knew about Uncle Sam's Famous American Burgers, set to open this coming Monday in New York City.
Zhiming Bai, a Beijing entrepreneur, opened the first two Uncle Sam's burger restaurants in Beijing at the beginning of the year. Now, he's stepping onto American soil to join the burger market battle, saturated by fast food kings McDonald's, Wendy's, Carl's Junior and Burger King along with newer entrants such as Shake Shack and Five Guys. That's not taking into account all the In and Out, White Castle, Sonic, Hardee's, Whataburger, Steak 'N Shake and Dairy Queen chains that dot each U.S. city. May the games begin.
What Uncle Sam's will offer us hamburger lovers is an ethnic take on the quintessential American food. Pork and shrimp patties anyone? What about hoisin or oyster sauce, and kimchi to top that burger? Can't imagine our brains trying to make sense of this confucion.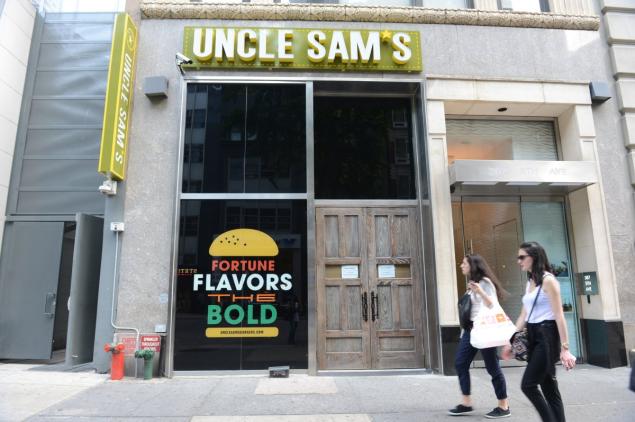 The ironic part of all this isn't that the Chinese are now in the burger business, but that the guy who created Uncle Sam's menu is an American named Bradford Thompson, a Connecticut native who's never worked a stint in Asia, let alone a Panda Express. But that doesn't matter since he's won multiple Best Chef Awards. Perfect choice!
And if you fear that the meat, buns and condiments served by Uncle Sam's are MADE IN CHINA, rest assured that they are not! All 100 % American beef and buns. Not that American is any better (remember pink slime).
The Signature Burger ($8.95) is topped with Swiss cheese, green onions and mushrooms sautéed in oyster sauce. Mmmm. Oyster sauce and swiss cheese? I'll believe it when I taste it.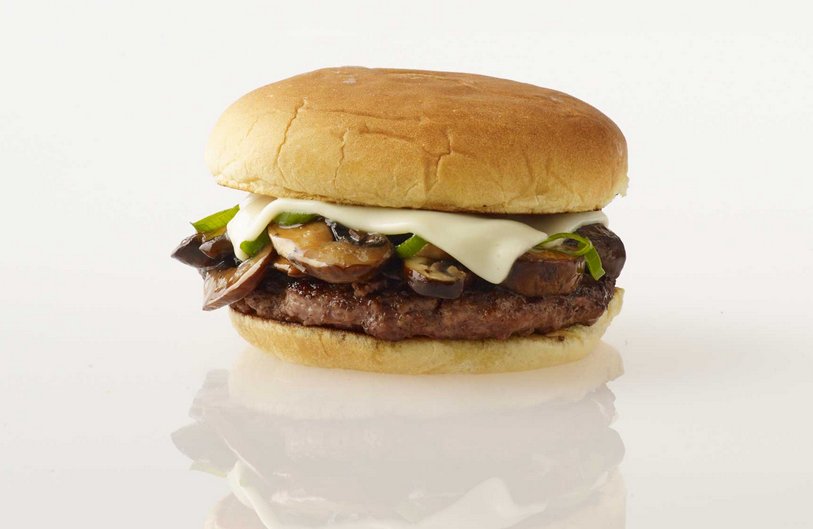 Some of the other tasty options: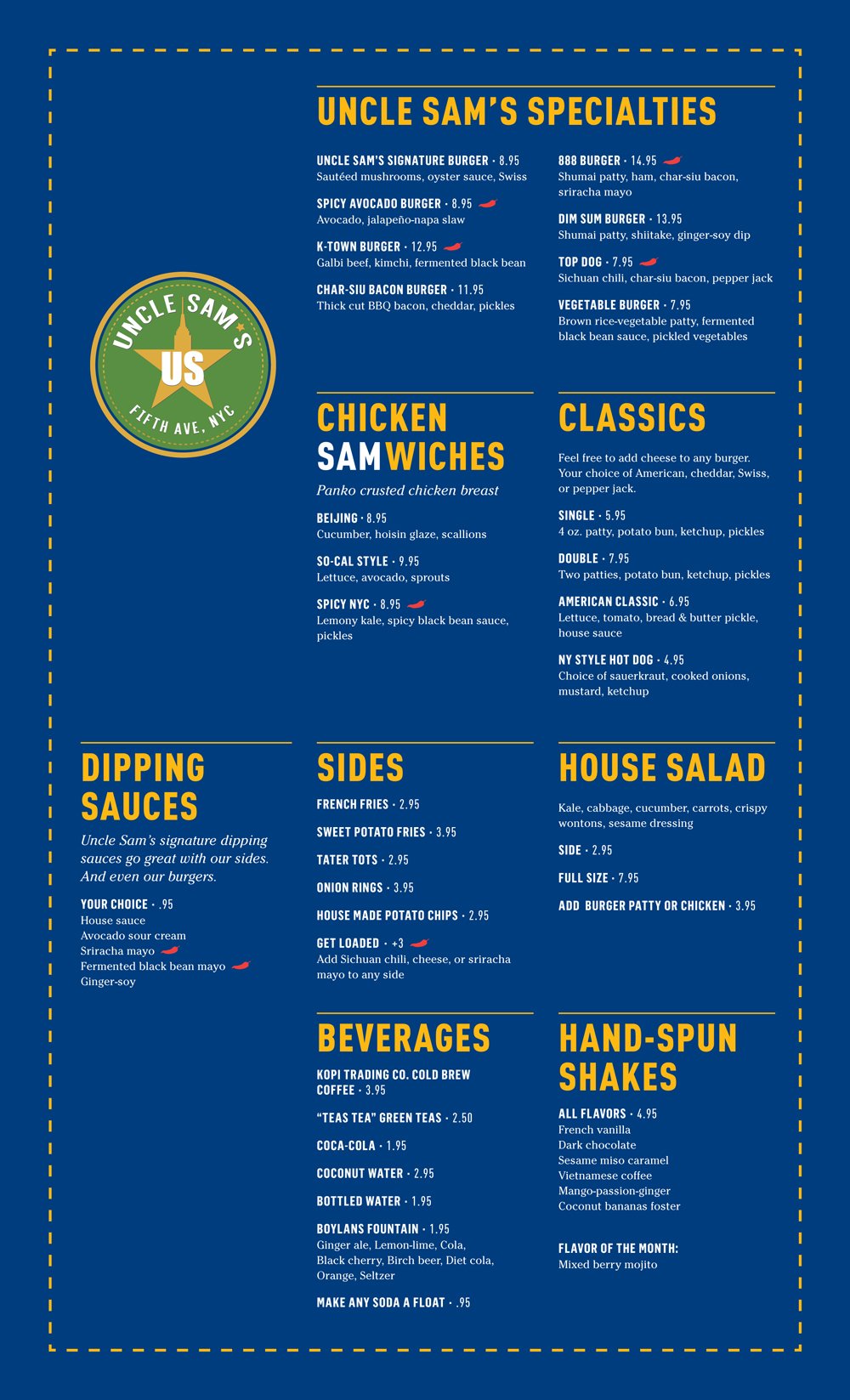 Most people in this country love Chinese food. So why not put your favorite dish on a meat patty and top it with a bun! Orange Chicken burger anyone? Hope they serve it with a side of fortune cookie.
Source: The Beijinger, NY DailyNews, The Business Insider
More from Blog
---
1.8K
The Nintendo Switch has been revolutionary when it comes to portable gaming. It's been such huge demand since its debut …
The Summer 2018 Issue of Amped Asia is here! It's proving to be a super hot summer, and a lot …
4.2K
Kim Mi So is a former model that was nominated for Miss Maxim in 2014 and she dropped everything and …