Christy Troung gives us sexy photos, a great interview, and ZERO FUCKS! Read on and find out more.
Christy Truong a model who just happens to also be a model coordinator at Kushie, a clothing brand. This girl keeps busy; she shoots import, lingerie, and fashion. Catch this working gal at Boba Bear in Rowland Heights, California. What sets Christy apart from most other models is her blunt and honest nature that just screams, "I don't give a fuck…". Check out our one on one with her.
What is something that very few people know about you?
There's one thing only a few people know about me and it's that I grew up in Compton but nobody believes me! (That's right! She'll cut a bitch! Jk…)
What is your ethnicity and where do you reside? 
I am Vietnamese and French, the French comes from my moms side. I'm currently living in Fullerton.
Photo by Ash Naguib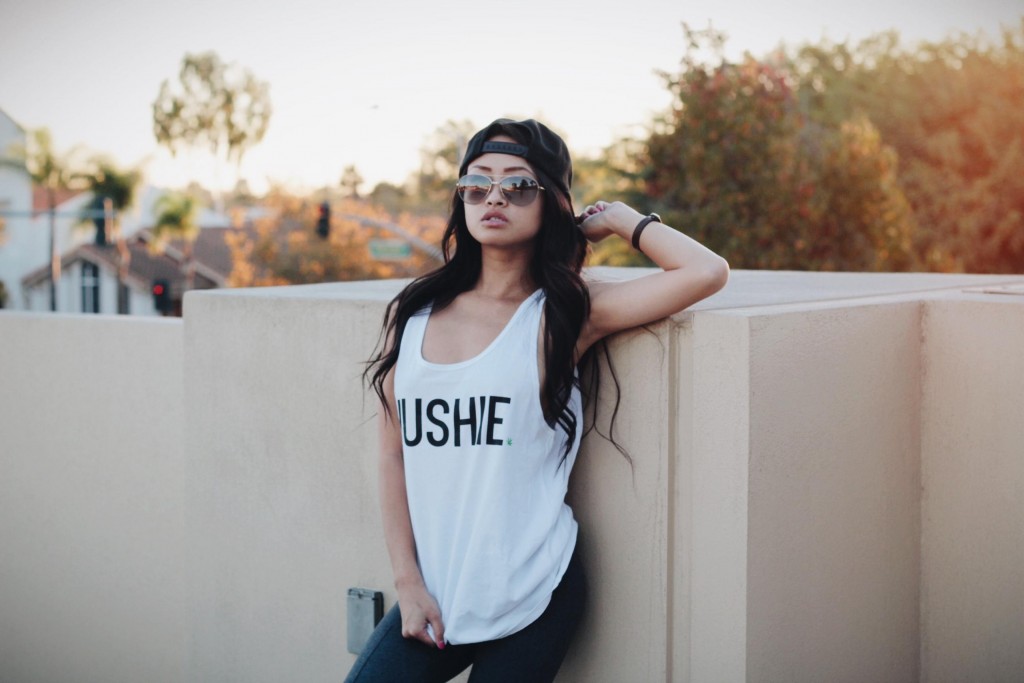 Tell us your best drunk story.
So in Hawaii, my boyfriend and I were hanging out with The Dopery fam and we were driving around looking for a karaoke bar but couldn't find any! One of our friends in the back seat needed to take a deuce, so we were driving in circles looking for a restroom for him but there was nothing! All of a sudden his choice of where he wanted to do number 2 was in an alley way.. In his words he called it "battle shits". At that time it was so funny because by the end of the night everyone all of a sudden wanted to go kidnap a midget LOL.
Are you single or taken?
I am taken. :)
Where did you find your boyfriend?
We actually met through mutual friends and found out that we had a lot of things in common. He was a car guy and I was in the import industry at that time. We just kinda clicked. :)
Photo by  Keith Cheng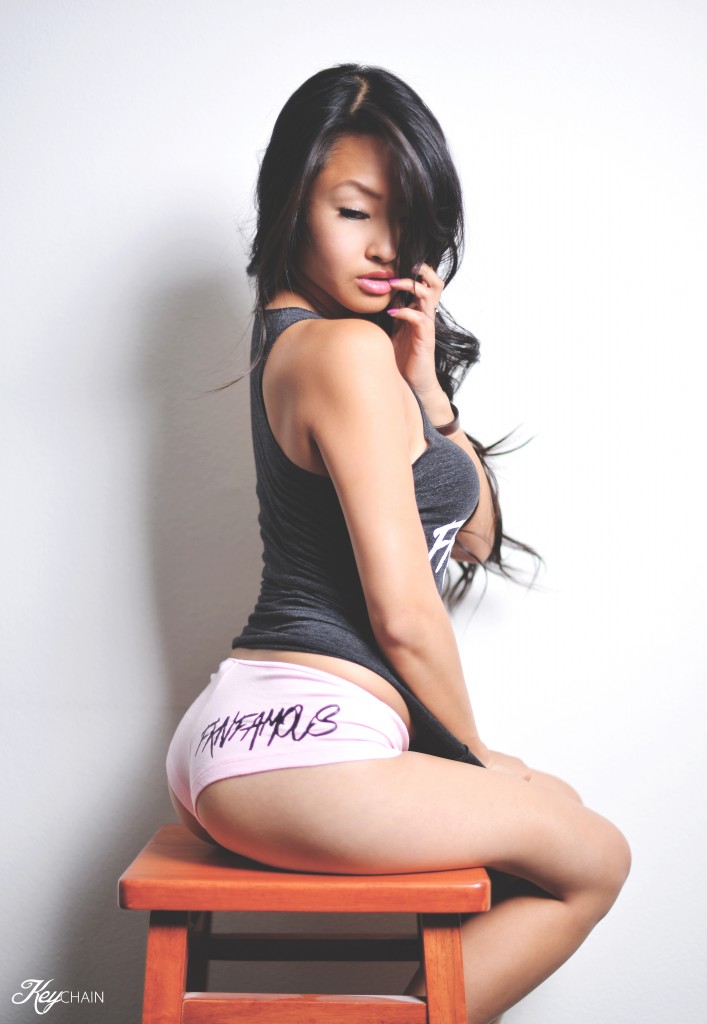 What was the thing that attracted you to him at first?
His eyes are pretty dreamy, light brown eyes with long eyelashes and a very charming smile!
What's more important in a relationship? Good sex or good conversation?
I feel like good communication leads to good sex. Who would want to have sex with anyone that bores them?!
Give us three reasons why you are girlfriend material?
One reason would have to be that if he's sick, I'll make sure he rests and nurse him back to health. :) Another would be that I wake up early and make him lunch so he doesn't starve during the day. I also give my input when he comes up with ideas for a new project and make sure he has my full support.
Photo by Ash Naguib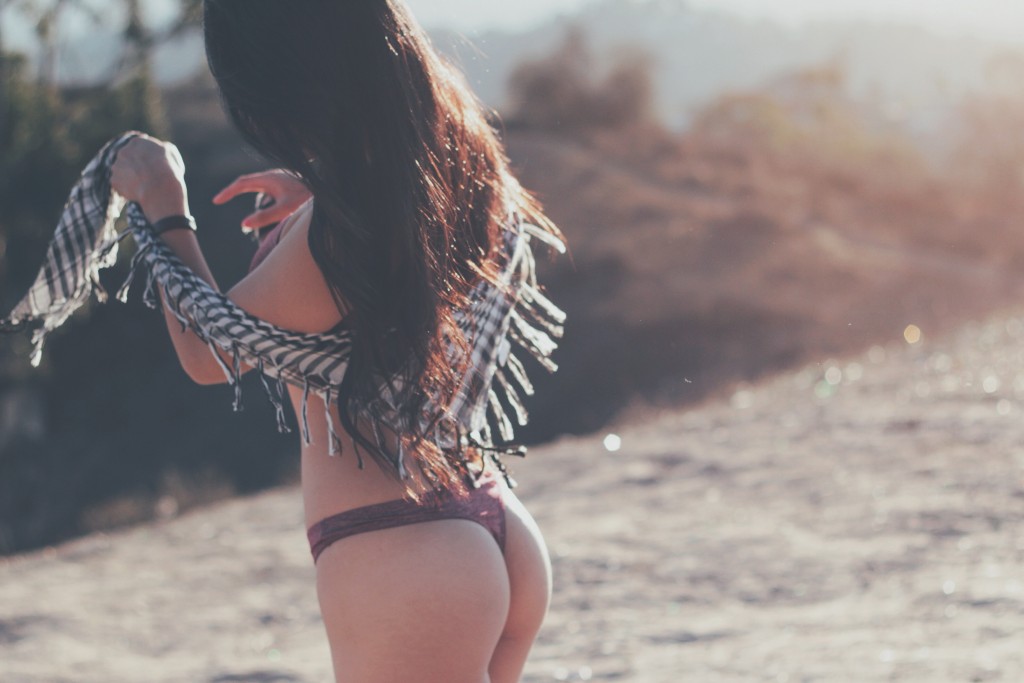 Would you rather marry a really good looking homeless guy or a really ugly & fat rich guy?
Good looking homeless guy for me please, they have a bigger heart! Only because I feel like fat rich guys are very snobby and inconsiderate. They will only do things that please themselves . -__- Not the business.
What's your #1 unfulfilled sexual fantasy?
I wanna be alone in the room with Asa Akira, nobody needs to know what will happen behind closed doors. I'll just walk out with a smile HAHA!
What car do you think is the sexiest?
Audi R8 would have to be my dream car, so nice and sleek!
What's the number one thing you want to accomplish before you die?
I would definitely like to go skydiving before I die. I don't know why but I love the adrenaline rush, feels amazing! Or go on the highest roller coaster in the world!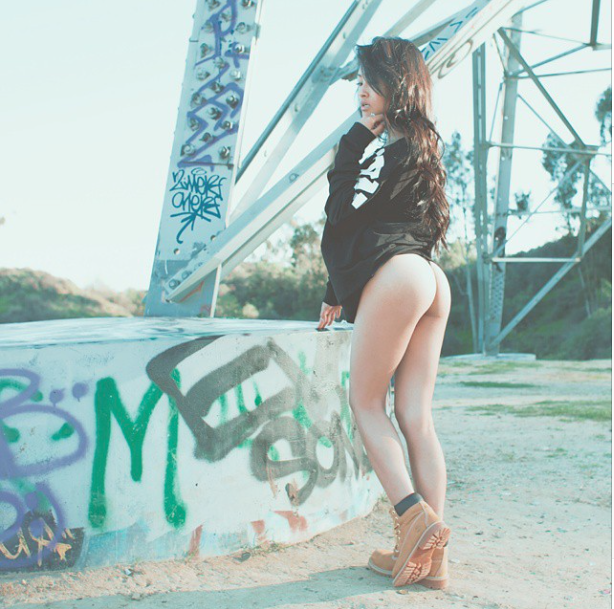 Check out more of Christy Truong:
You might also like
---
More from Asian Babes
---
3.5K
The city of Dallas is a major city, but not usually as glamorous as cities like L.A. or New York. …
6.4K
One of Boston's finest has just moved to LA. We got to shoot her and her super flexible body. Check …
4.0K
Kim Mi So is a former model that was nominated for Miss Maxim in 2014 and she dropped everything and …