To say this was a dick move is an understatement. Read on to find out about a horrendous penis chopping crime that occurred in China.
As the premiere Asian American male oriented lifestyle magazine out there, Amped Asia is dedicated to bringing you the latest news and information on all things pertaining to man. Which includes getting your dick chopped off. TWICE. Recent news from Mainland China has brought to our attention a story of a jilted female who exacts revenge on her lover's dangly bits. Lorena Bobbit style. We can't say she had not grounds for her actions, but we do encourage that she should have considered counting to ten first and tried talking out her problems. Read on for the gory details if you have the balls. Or not as the case may be.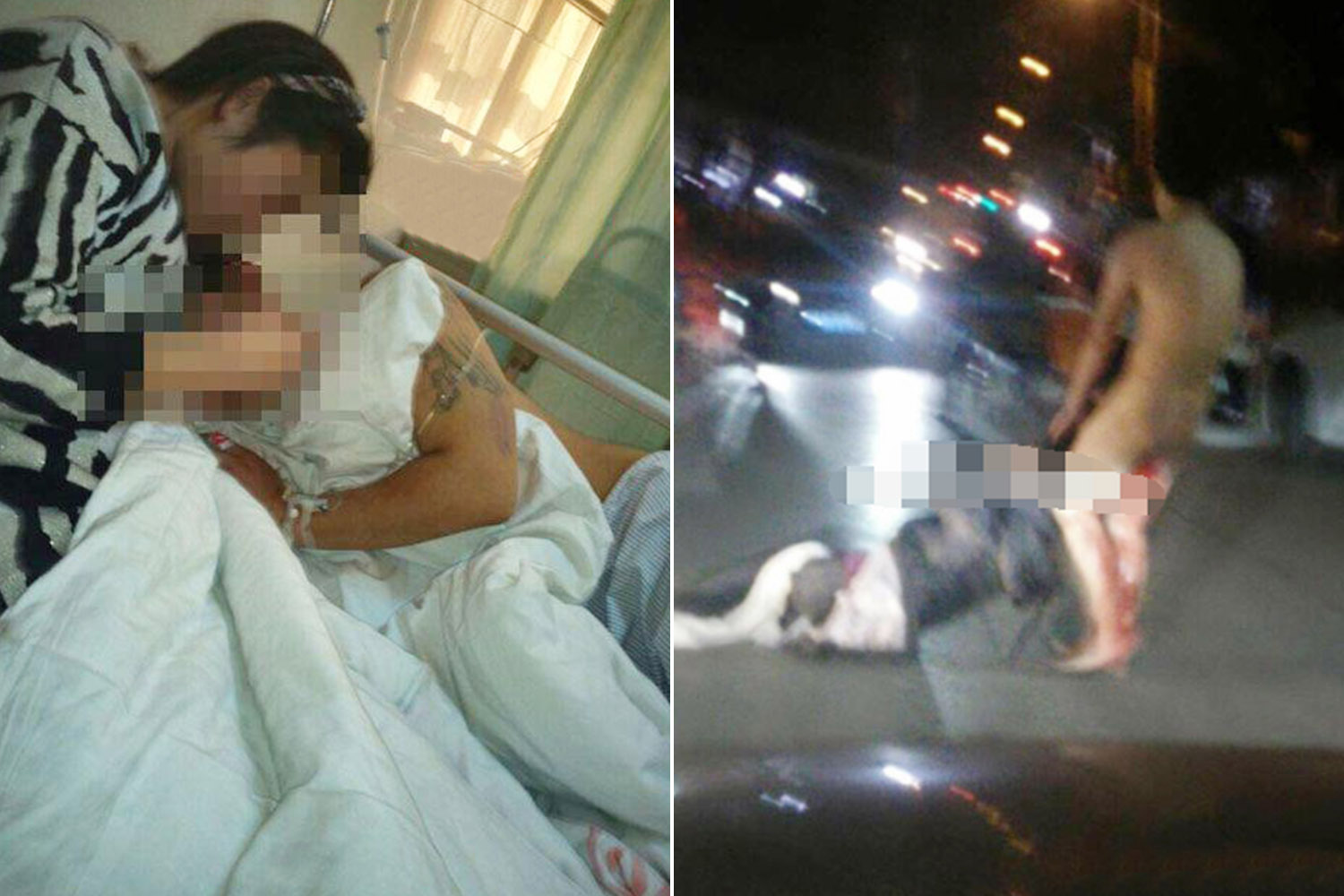 Recently a 32 year old Chinese male and father of five named Fan Lung had his penis cut off with a pair of scissors by his enraged 21 year old wife, Feng. The cause of this violent crime seems to have occurred after Fan Lung used his wife's cellphone to send a raunchy email to his secret lover.
Committing quite possibly the most avoidable mishap of all time, Fan Lung reportedly had forgot to log out of his account after the message of amour was sent, which led his wife Feng to find out about his online infidelity.
Such a callous disregard for his spouses feelings, led his young wife to go berserk and cut off his penis with a pair of scissors while he was sleeping.
After waking up to quite possible the worst way ever, Fan Lung was rushed to the hospital where doctors were able to successfully sew his penis BACK ON. Lucky as he may have been at that moment, his night of misfortunes were just beginning.
Feng some how was able to sneak back into the recovery room where she CUT OFF HIS PENIS AGAIN. This time however she had the foreskin, I'm sorry, foresight, to throw his penis out the window as a final act of revenge.
To make this story even weirder it was even reported that Fan Lung had stormed after his wife the second time his penis was cut off, chasing her around the hospital, blood streaming down his legs, and hitting his angry wife. Once the medical staff were able to stop such a gruesome tableau, the woman was taken in for treatment and the man rushed back to seek medical help.
At this point the wife has been put under arrest, and police have been unable to find the missing penis, believing that a stray dog or cat may have resulted in its ultimate demise.
As for Fan Lung's mistress, 21 year old Zhang Hung (Chinese no, but in English her name is super ironic), is said to be at peace with her man's lack of… well manhood.
"It' doesn't matter he lost his fertility, he already has five children," she told reporters. Well at least he has that I guess.
Source: NY Post
More from Blog
---
1.8K
The Nintendo Switch has been revolutionary when it comes to portable gaming. It's been such huge demand since its debut …
The Summer 2018 Issue of Amped Asia is here! It's proving to be a super hot summer, and a lot …
4.3K
Kim Mi So is a former model that was nominated for Miss Maxim in 2014 and she dropped everything and …