Want to go out with a bang? Try adding strippers to your funeral like they do in China. Read on to find out more.
In rural Hebei Province there has been an odd new trend of spicing up the funerals of loved ones. They are adding strippers, pole dancers, and adult performers to what most would consider a time of mourning.
The practice of adding adult performers to funerals seems to be a response by funeral hosts in the area to lessen the blow a death may cause to those mourning. As in most cultures funerals are often a bleak and somber affair, therefore this idea of adding some festivities to get funeral goer's minds off it actually seems not that odd.
Keep in mind in traditional Chinese culture, the ritual of offering symbolic money, cars, houses, food and various other items of comfort to make the afterlife enjoyable is a common practice. Normally these items are replica versions of the real thing and used as a symbolic gesture of providing wealth for your loved ones even in the afterlife. These offerings are believed to be transferred to the deceased through a ritual of burning them.
So if you are going to symbolically burn money, cars, and houses naturally throwing in a stripper or two seems to be the next step to ball out of control in the afterlife.
However we must make clear we are definitely NOT advocating anyone to burn a stripper no matter how much you miss your great uncle that you are not quite sure if is actually related to you or not. And thankfully everyone seems to agree that is a good stopping point in what to burn and what not to burn.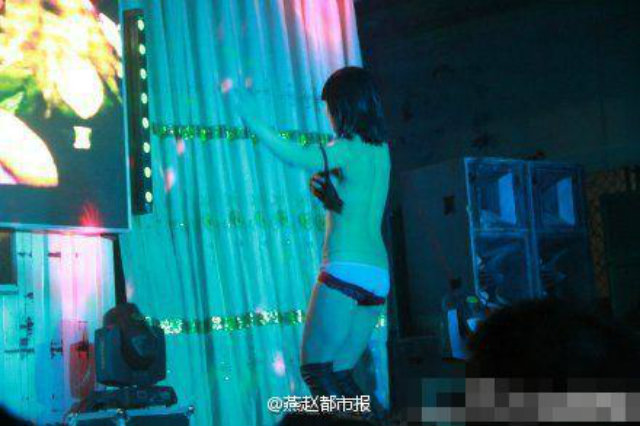 But there you have it, strippers are now making appearances at your local Hebei Province funerals. No word yet if they is a champagne room for close ones of the deceased or if lapdances are half off for attendees that show up to the door early, but when we find out we will let you know.
More from Blog
---
1.7K
The Nintendo Switch has been revolutionary when it comes to portable gaming. It's been such huge demand since its debut …
The Summer 2018 Issue of Amped Asia is here! It's proving to be a super hot summer, and a lot …
4.0K
Kim Mi So is a former model that was nominated for Miss Maxim in 2014 and she dropped everything and …