She just turned 18 and now she's ready to be a model. Now that she's legal, we got to know Celine on an intimate level, and let's just say we found out a little bit about her sex life.
Photos by Leo Trajano. Video by Westley Kang.
What is your ethnicity and where do you reside?
I am mostly Vietnamese but I have some French in me too!
Im currently a freshman at the University of Montana so I am living in Missoula, Montana but I grew up and lived in Irvine, California almost my whole life so I travel back and forth pretty often.
How did you start modeling and why did you do it?
I was extremely awkward 8th grade to 11th grade and honestly didn't really feel confident in myself/my looks until senior year of high school it all started off of Instagram I started posting selfies and got featured on one of those Asian fan page sites, shortly after that photographers started DMing me to do shoots. I started because it's always been a dream of mine (I've always looked up to other models when I was younger) and I saw it as a great opportunity. I haven't been modeling for long it's only been about one year but I really hope to continue and see where it takes me. I've only done 6 shoots in total, just because I started so young (I was 17) I couldn't do as many shoots or events until now because I just turned 18 late October but I have so many new shoots and events planned this upcoming year I can't wait!
Celine was featured in Vol. 18 of Amped Asia magazine. Want it?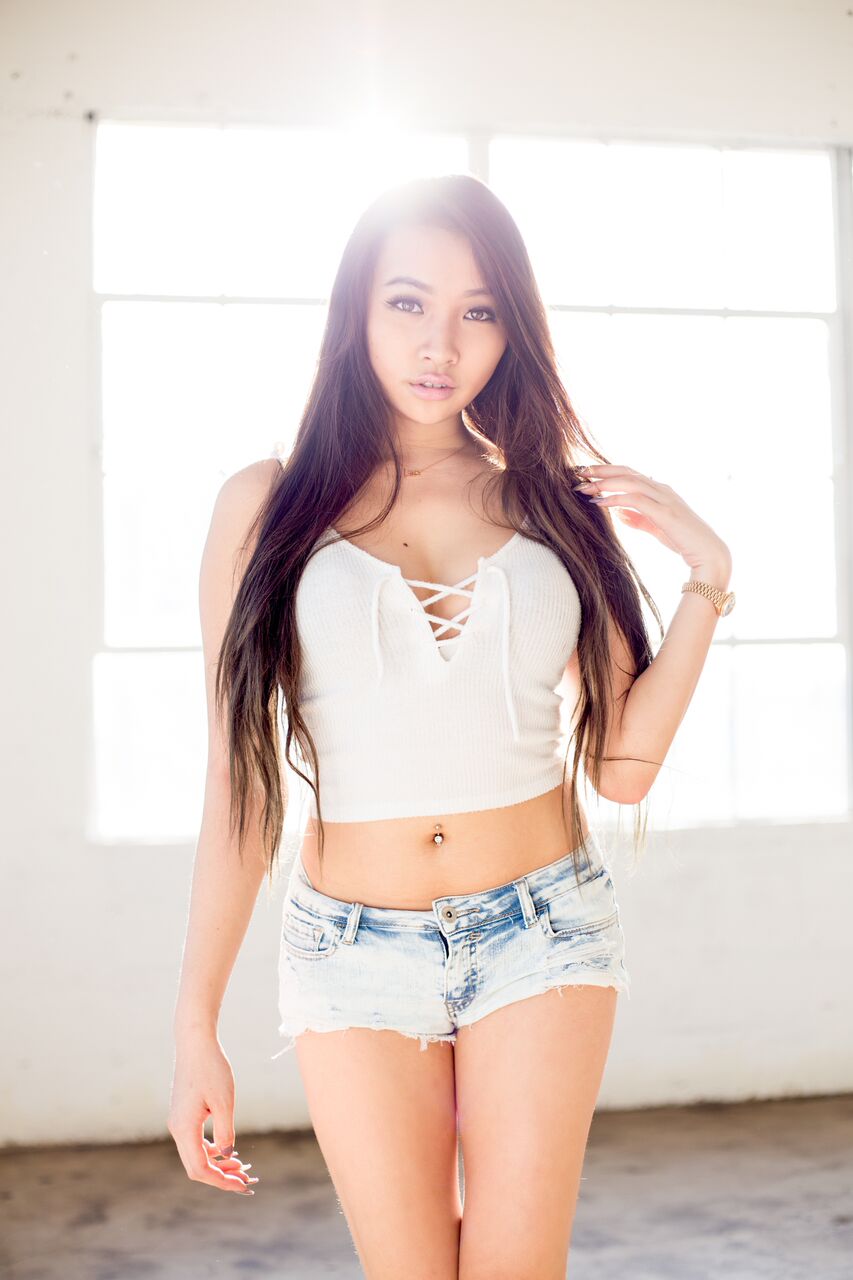 Do you have a day job? How do you pay the bills?
I currently do not have a day job; just mainly focusing on school right now I am a pre veterinarian major so it's taking up a lot of my time studying and trying to adjust to college life but I am a pretty independent person so I hope to get a job next year because I hate asking my mom for money.
What is something "naughty" you want to do before you die?
Hmm something naughty?… Probably joining the mile high club! Something about getting caught in general is a turn on.
What's something you do that you're ashamed to admit?

This is so embarrassing but I don't have my drivers license yet (but I know how to driver a car…just not legally). I was just waiting until I turned 18 so hopefully I get it soon!
Are you single or taken?
I am happily taken!
Where did you find your boyfriend? OkCupid? At a club? etc. etc.
My boyfriend and I actually… ah this is so random… but we met on Instagram. He slid into my DMs and we had mutual friends then started talking from there. We were actually supposed to end because I was heading off to college (and we didn't want to do long distance) but he asked me to be his girlfriend literally the day before I left to go to Montana. Surprisingly long distance isn't as bad as we both thought that it would be.
What was the thing that attracted you to him at first?
Well since we met on Instagram I was stalking his pictures/videos and found out that he was on a dance team and automatically thought that was attractive. Then I later clicked on one of his dancing videos and boom I was dead hahahaha.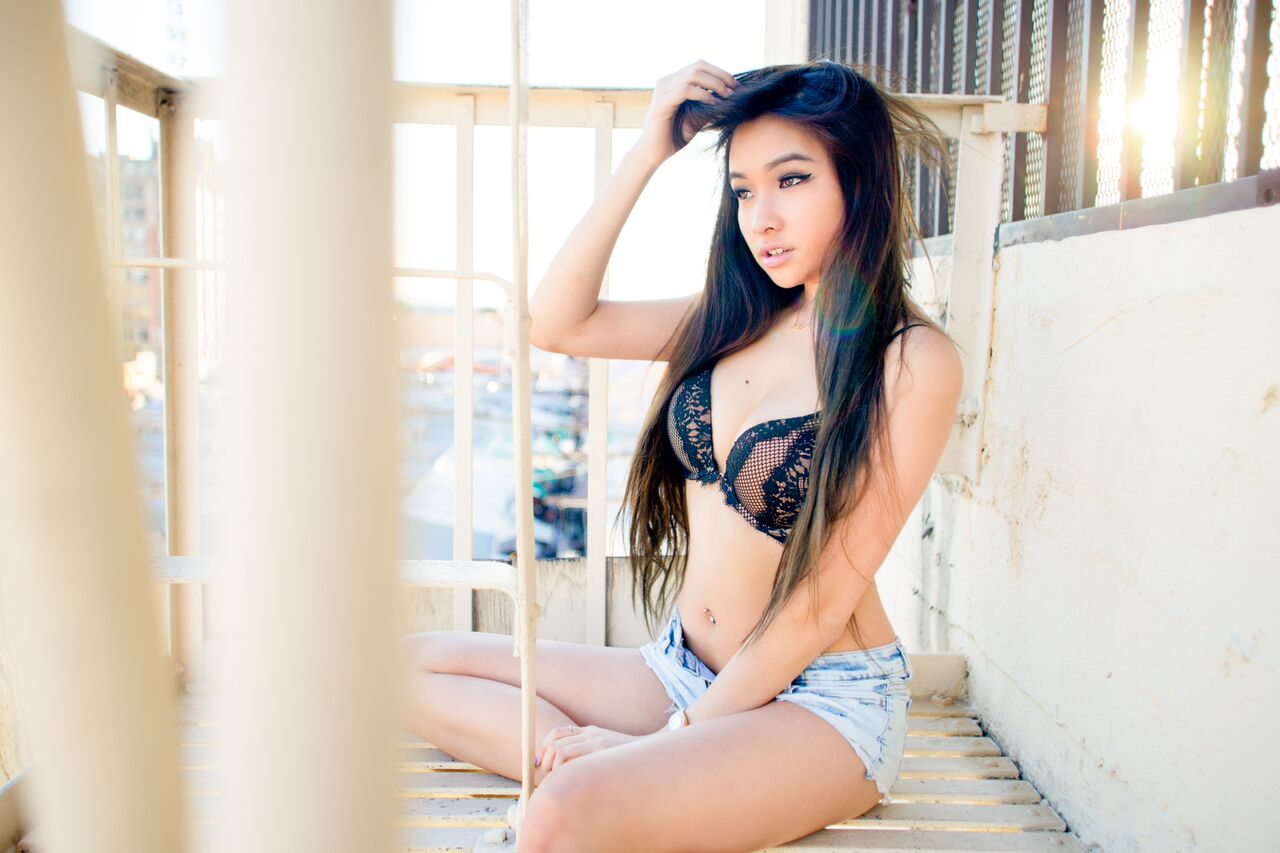 What do you think is the worst thing you've ever done to a past boyfriend or guy you're dating?
Oh my… the worse thing I have ever done to my ex was punch him in the face and made his nose bleed (on accident), the story is that I found on his phone that he was texting another girl to meet up to go to the jacuzzi together and the text messages were pretty in depth that they were going to have sex. I showed him the text messages he tried to grab his phone out of my hand and I was so angry we wrestled around for a little bit and then my hand accidentally slipped and it hit him in the face and blood everywhere. To be honest I felt so bad but all of my friends said that he deserved it LOL.
What signals do you give a guy when you're interested in them?
When I'm interested in a guy I will probably start talking to my friends about them and try to hang out with them as much as possible, be annoying as fuck and text them all day, and just be flirty haha if I'm interested in someone they will definitely know.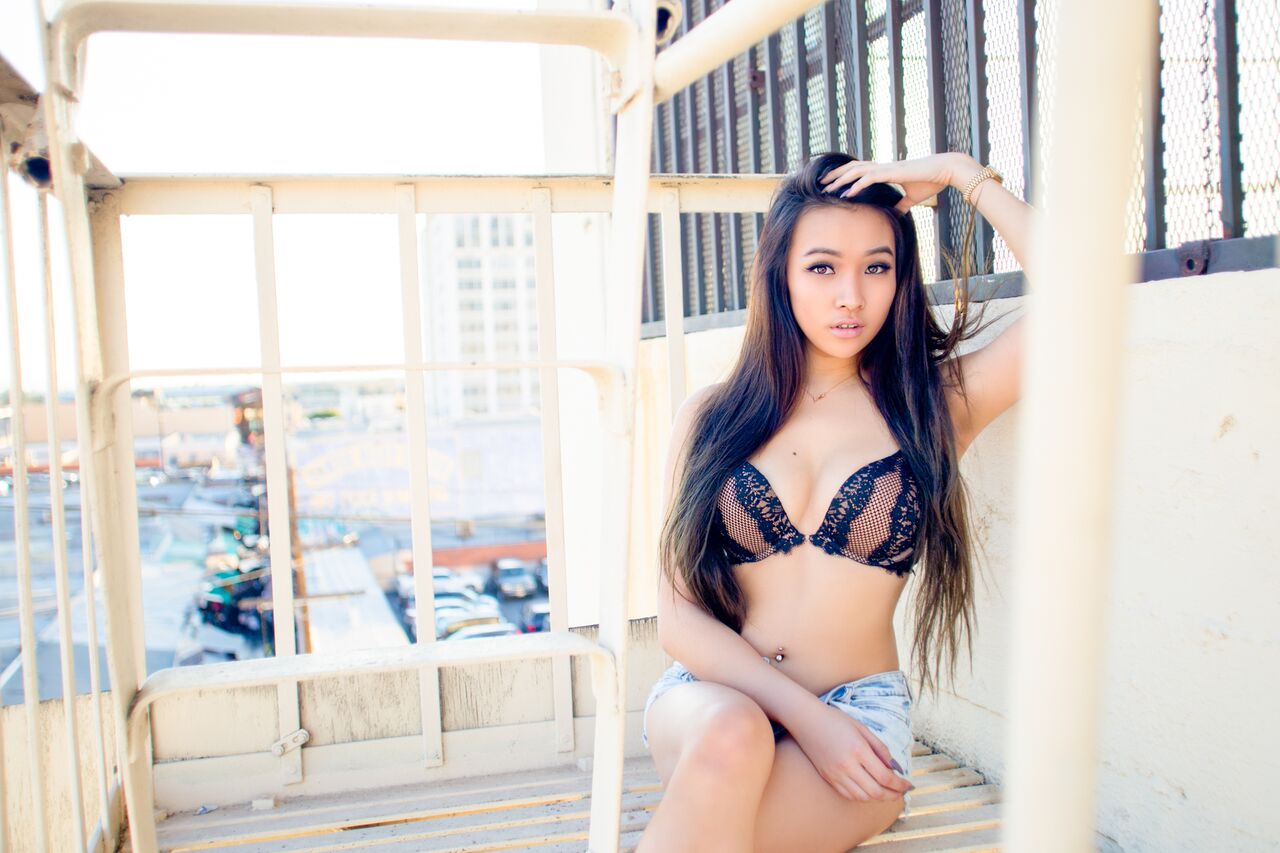 Give me three reasons why you would be girlfriend material?
Well three reasons why I'm girlfriend material? I will make you breakfast in bed whenever you want (I love cooking in general), Ill wash your car for you and clean your room because I am super OCD about things being clean/neat and ill give you unlimited back massages and back scratches!
Does size down there really matter?

Yes size really matters…to me at least, but sometimes I honestly can't really tell if it's bigger or smaller than the last guy or what's "average." I mean I would notice if it was huge or tiny, but I feel like they all look pretty much the same and I think the difference is if a guy knows what to do in bed or not.
In what circumstance do you think you would have a one night stand?
Honestly I would probably never have a one night stand, sex is something that I could only give to someone that I truly care about and have deeper feelings for.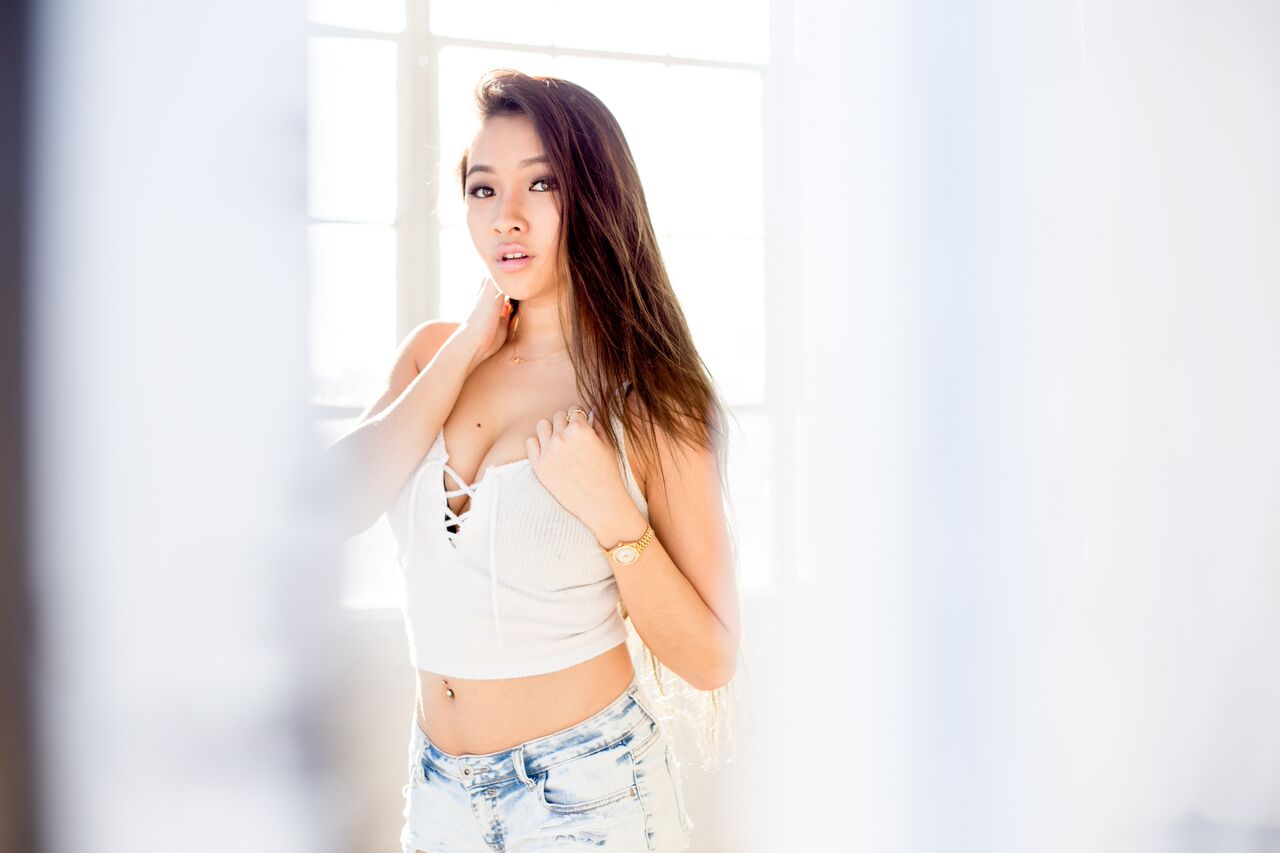 What's one weird talent you have?
I am weirdly, extremely flexible. I can do so many weird yoga positions that it even creeps me out!
What do you get complimented on the most?
Hmmm probably going to have to say how long my legs are! I think my body is so proportional my legs are super long and I have a shorter torso and usually people that meet me in person always say they didn't expect me to be this tall (I am around 5'7).
Get more Celine Lynn:
Instagram: @celineelynn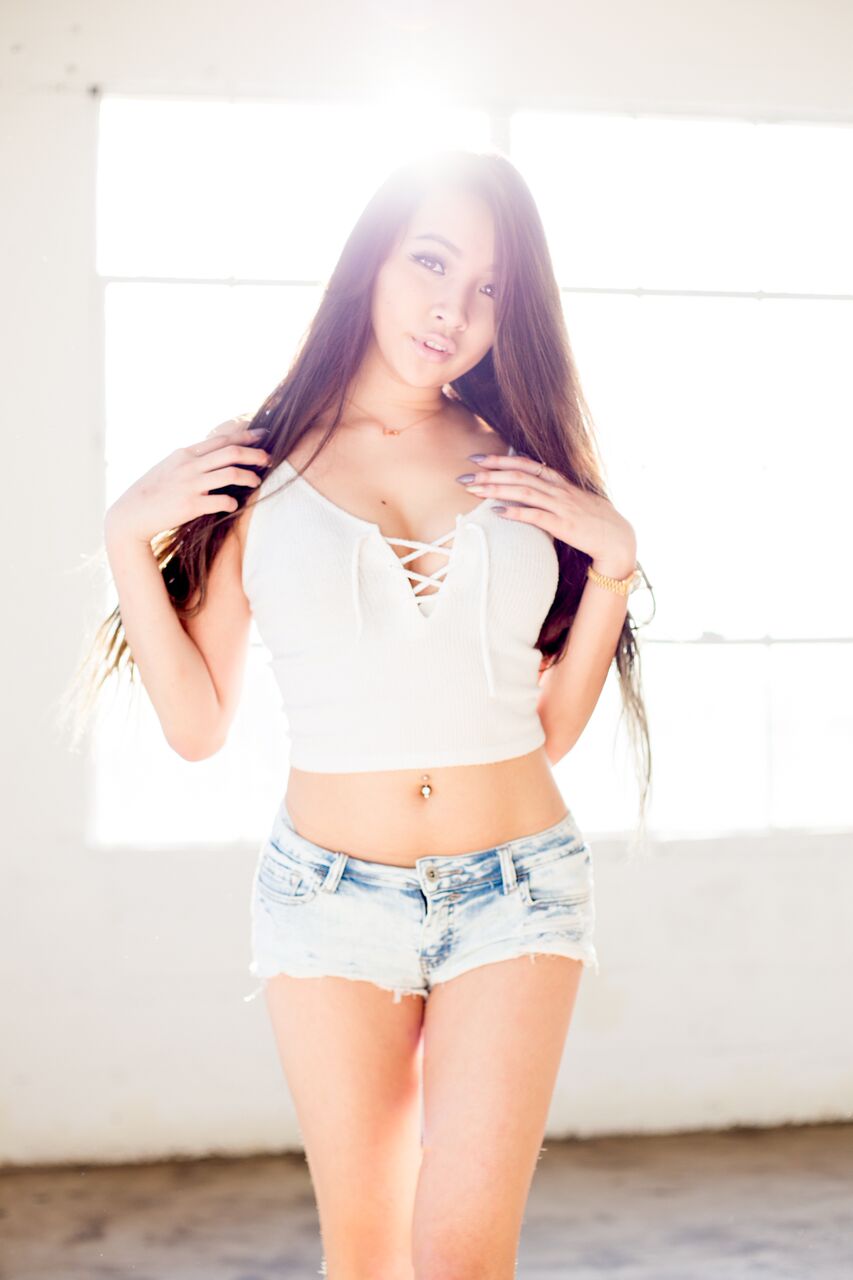 You might also like
---
More from Asian Babes
---
3.5K
The city of Dallas is a major city, but not usually as glamorous as cities like L.A. or New York. …
6.4K
One of Boston's finest has just moved to LA. We got to shoot her and her super flexible body. Check …
4.0K
Kim Mi So is a former model that was nominated for Miss Maxim in 2014 and she dropped everything and …