A Chinese man horrifically gets impaled with a steel bar. Did he survive? Read on to find out more…
A car crash in Wuhan, China leaves a 32 year old man with a steel bar impaled through his chest after a car accident.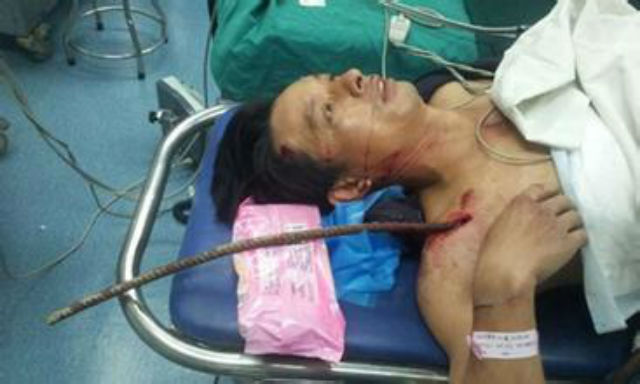 The driver with the surname Song along with two other passengers in his car drove straight into the back of a platform lorry containing a cargo of steel bars sending 6 of them crashing into Song's car with devastating results.
A steel bar came crashing through the drivers side windshield impaling Song in the chest a centimeter away from stabbing his heart. Along with Song, a man named Hu in the passenger's seat was impaled in the shoulder and a backseat passenger injured as well from the hail of steel bars.
Lucky for all the passengers involved, especially Song, the victims of this terrible accident are no longer in critical condition and healing well on their way to recovery.
We wish them the best of luck.
More from Blog
---
1.7K
The Nintendo Switch has been revolutionary when it comes to portable gaming. It's been such huge demand since its debut …
The Summer 2018 Issue of Amped Asia is here! It's proving to be a super hot summer, and a lot …
4.0K
Kim Mi So is a former model that was nominated for Miss Maxim in 2014 and she dropped everything and …