Beatrice Nguyen was featured in the 2014 Babes Mega issue! Check out that issue in our app for more photos.
One of the hottest models in San Diego stopped by the Amped Asia offices for a quick photo sesh in our bedroom studio.
How did you start modeling and why did you do it?
A photographer named Percival commented on one of my instagram pictures back in January, asking me if I wanted to shoot. I actually almost turned him down, but I thought it would be a fun experience so I took him up on his offer.
Where do you live and what are 2 interesting & fun things you can do there?
I live in San Diego, California. There's a wavehouse that simulates waves so people can surf. There's also La Jolla cove, one of my favorite spots to visit! Theres a little area where a bunch of seals just chill on the shore.
Make sure to check out more photos in our latest issue (in the Amped Asia app)!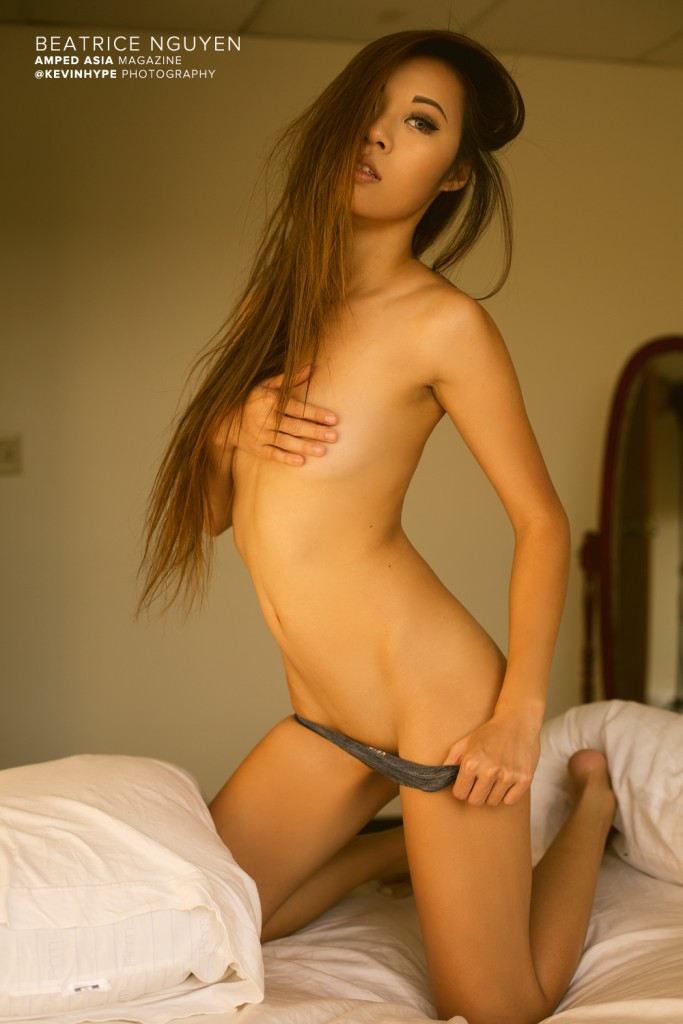 If you want to have a crazy night, what would you do?
My idea of crazy probably doesn't live up to many people's standards, but I'd probably choose one or two good friends and explore a nearby city I've never been to.
If laws didn't exist for one day, what would you do?
I'd steal enough money to travel to Japan. Japan has some pretty interesting cafes that I'd like to visit. I'd love to stop by their cat cafe and owl cafe.
Are you single or taken?
I'm taken!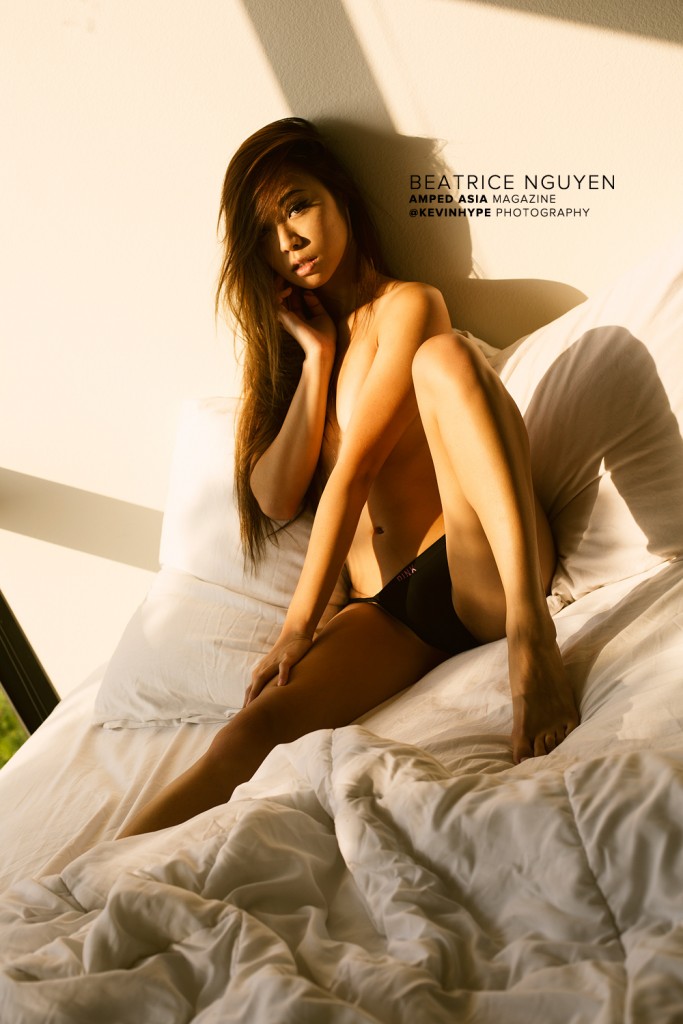 What's more important – looks or money – and why?
Realistically, both looks and money come second to personality, but I'd have to say looks.  I don't rely on anyone for their money. And honestly, I'd prefer eye candy over some extra money.
What do you think guys are doing wrong in terms of dating?
I feel like a lot of guys expect way too much too soon, physically and emotionally.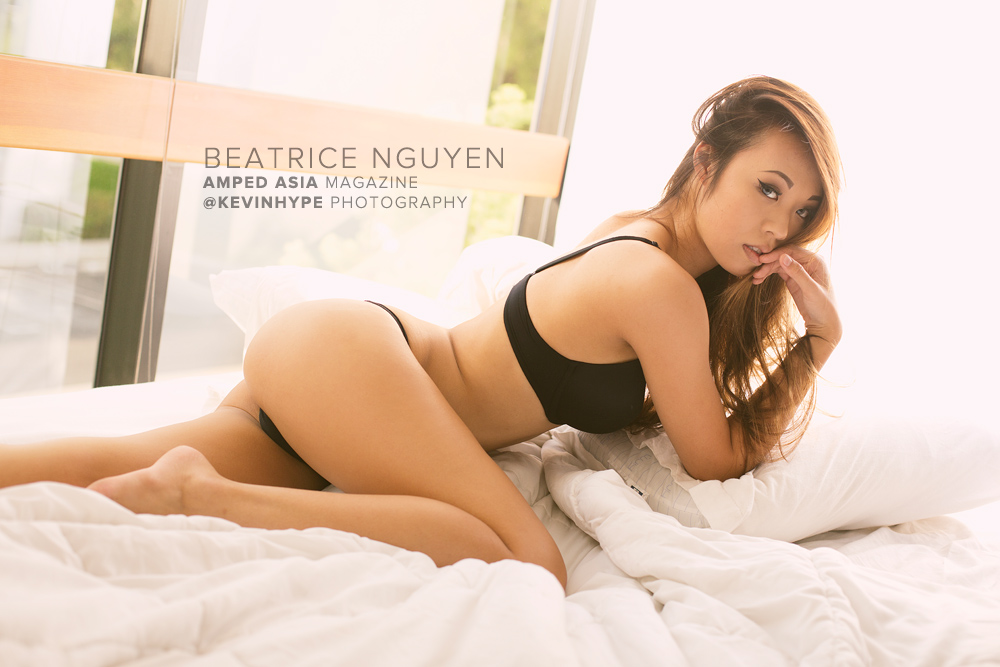 What special moves do you have in the bedroom to turn a guy on?
I guess I could say that I like to be in control. I'll just keep it at that.
What's more important in a relationship? Good sex or good conversation?
Definitely good conversation. At the end of the day, I'd like to come home to someone that can listen to me and give me feedback. Good sex isn't enough to fix a bad day for me.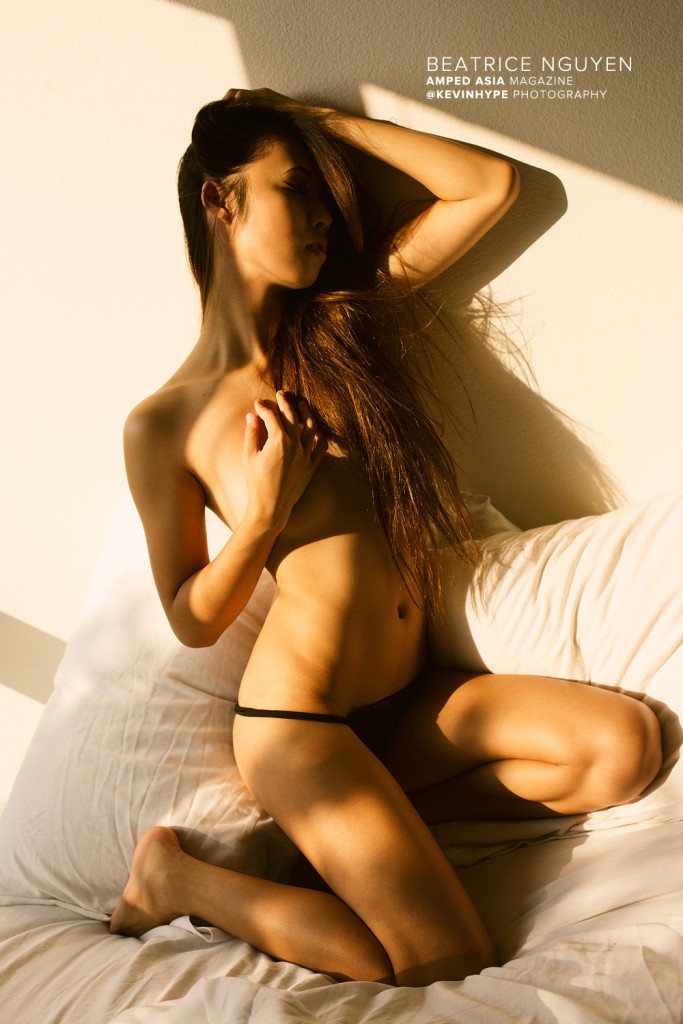 What is the worst first date you've ever been on?
This is an easy one haha. This guy asked me where I wanted to go out and I suggested Starbucks because both of us didn't have much of an appetite at the time. He then told me that I was "too expensive" and suggested a cheap burger joint instead. At this point, I should have just stayed home but I actually agreed to his suggestion. Later that night he kept pushing himself on me and I had to force him to take me home.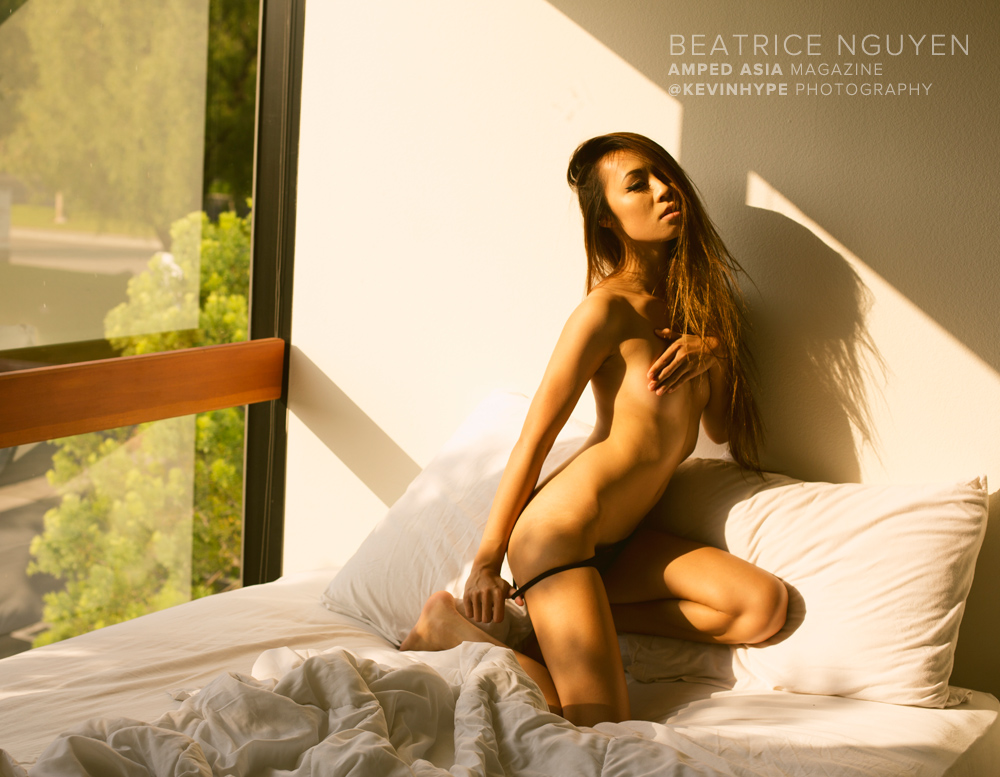 If a guy starts hitting on you, what kind of approach should he make for it to be at least mildly successful?
Anyone who approaches me should make direct eye contact while speaking to me if they expect to make a good impression. That and introducing themselves confidently with some humor should guarantee some success.
Give me three reasons why you would be girlfriend material?
1. I love to cook, 2. I'm open to new experiences and 3. I spoil my loved ones.
Get more of Miss Beatrice!
Instagram: @beatricenguyen
Make sure to check out more photos in our latest issue (in the Amped Asia app)!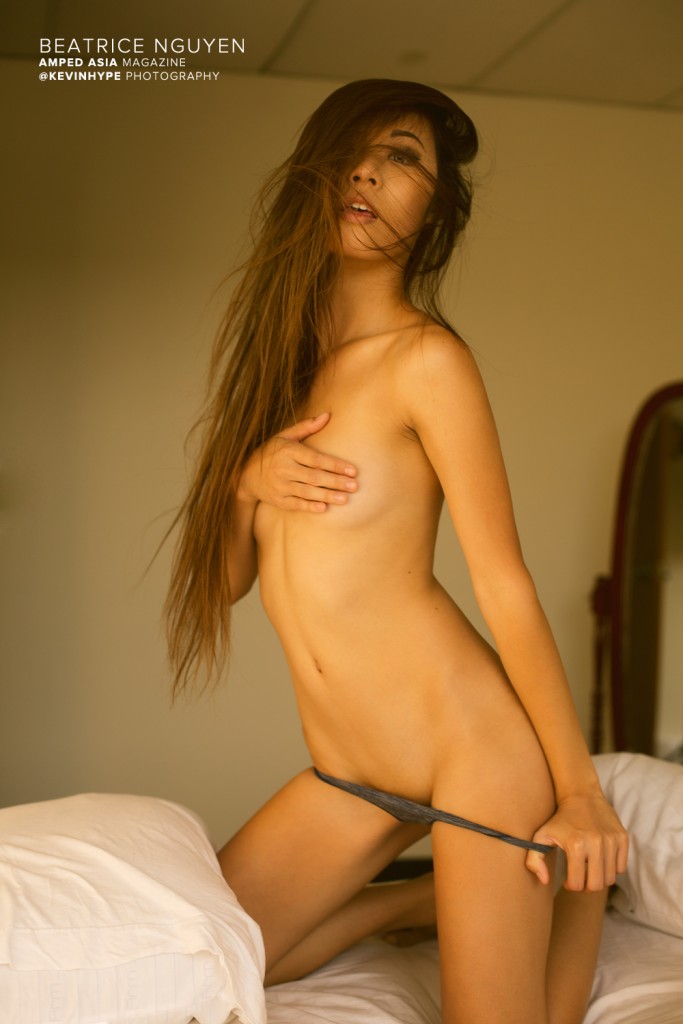 More from Asian Babes
---
3.5K
The city of Dallas is a major city, but not usually as glamorous as cities like L.A. or New York. …
6.4K
One of Boston's finest has just moved to LA. We got to shoot her and her super flexible body. Check …
4.0K
Kim Mi So is a former model that was nominated for Miss Maxim in 2014 and she dropped everything and …