This article was featured in the May 2014 issue of Amped Asia magazine.
Thai has been engrossed in rap ever since he was in middle school. "I started rapping at age 12 or 13, but didn't take it seriously until 16," Thai says. And now his dedication, skill, blood, sweat, and tears have begun to come to fruition.
In 2010, Thai signed with 454 Life Entertainment, an independent label in the Bay Area. A label that has produced other hip-hop artists such as Drew Deezy and A-Dough. Over the years they've become one of the more well-known indie labels in the Bay Area, and Thai is a big part of their emergence.
It's never easy for Asian Americans to gain any sort of traction in the music industry, and in a genre dominated by African Americans, it's rare to see anyone get the level of success and recognition that Thai has received. We interviewed Thai about his latest releases, his musical inspirations, and how he became one of the Bay Area's hottest rappers.
When did you realize wanted to pursue rap as a profession?
I just did it, plain and simple. I had a passion. It was my high. I loved making music and that was all I wanted to do. I just kept movin' forward and never really thought about anything else.
Let's talk about your recent album, "From Where I Began". Where did the ideas for this album come from and what life experiences did you draw from to create this album?
I had a lot of things goin' on my life at the time of this album, homies fightin' cases and personal situations. I took a lot of that energy and put it into that album.
I recommend you guys to check out the single "From Where I Began" just cause every word on that song was exactly how I felt during the time with personal situations I was going through. I feel like most people coming from the streets goes through what I'm speaking about on this track and will be able to relate.
How has being a part of your label 454 affected you?
Being a part of 454 opened my eyes to the world. I was very closed minded before all I knew was where I was from what we was about. I never wanted to take the time to understand or listen to anybody if you wasn't with me then you don't matter. That was the young naive me. Being around Anh B learning and seeing how he moves all you can do is learn and be inspired.
How do you separate yourself from other artists? What makes you unique?
The thing about me is I never like to limit myself. I feel like you never know what you goin' to get from me. I like to be diverse whether it be the way my cadence is or my topics. I know most people like the same sound that caters to their audience but I feel like after a while of listening you goin' to sound the same. When I work on an album I like to cover a lot of different topics, we all human we go through different emotions daily I want something you can bump while you with your homies or if you goin' through some real life problems or just simple shit when you with you girl whatever the case maybe I like to have a little something for everything.
There aren't many Asians in the rap game. How do you feel about this and do you want to make a change in the industry?
There aren't many Asians in the mainstream is more like it. For Asians in the rap game I feel like there is more and more everyday from all over the country, you just got to watch and listen. To be honest though I'm more of "Fuck the industry" type of attitude I don't care for it. I'm a continue doin' me on what I feel in my heart either fuck wit me or don't.
What life events or people have influenced your music?
My whole life has been an inspiration to my music, from growing up in a broken family, no father, poverty, single mother tryin' to raise 3 boys to being in the streets gang banging at an early age almost goin' to jail for attempted murder at 13, dodging bullets flying by my head and somehow through all that now traveling the world to do what I love and taking care of my family and becoming a man. It's a trip sometimes when I sit and reflect but I as much as I went through, I always felt in my heart I was blessed. I can't really give a single person credit for influencing me the most. I feel a lot of people that came into my life have influenced me in some way or another. Whether it is good or bad they probably taught me a lesson either about myself, about life or the decisions I make.
What are the biggest obstacles you've ever faced?
One of the biggest obstacles I've faced is tryin' to make it in this music industry, been a long hard road… a lot of sacrifices made. I've been in the game since the beginning and still fighting my way through, staying relevant as the game changes. Coming from my city there is not much opportunity as there would be in a big city but I've made my own opportunity.
In your opinion, who are the best rappers in the game right now?
My opinion is Nipsey Hussle always been a fan and feel like he one of the few I can listen and relate to.
When you're not working, what are you doing for fun?
When I'm not working I'm spending time with my family. Making sure my kids grow up right or chillin' with my day 1 homies.
When are we going to see your next album drop?
It's almost at its final stages but we're shooting for summer 2014.
This next album I feel is more intimate with what's currently going on in my life. I feel this next album will be my biggest work to date. I put a lot of heart into this and I'm real excited for its release
What else is in store for Thai in the next 5 years?
I'm planning to get more into businesses. Got a few things lined up in the next few years opening, owning my own business, more music and more albums!
For other aspiring musical artists out there, what advice would you give to them?
Just to keep pushing, you have a lot of resources you can use to get your music heard now with YouTube and others. Stay consistent… it's goin' to be a long hard road but will all be worth it when you see your music make a difference in people lives.
More Thai:
More from Men
---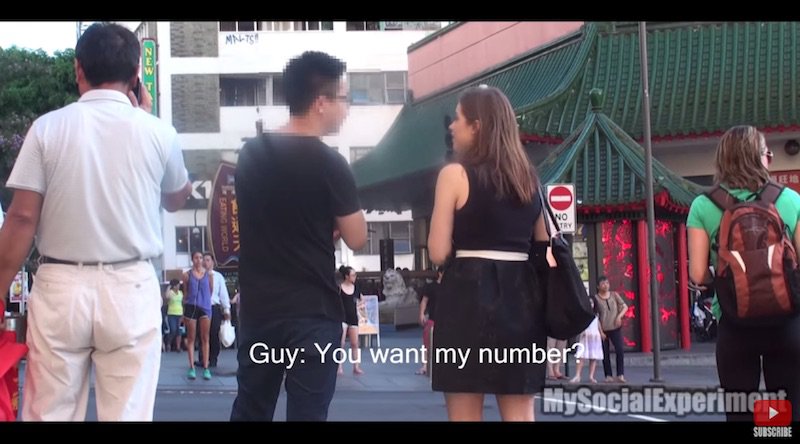 1.7K
Watch this video where this Australian Girl, Jess, is conducting a social experiment picking up "Cute Asian Guys" by speaking …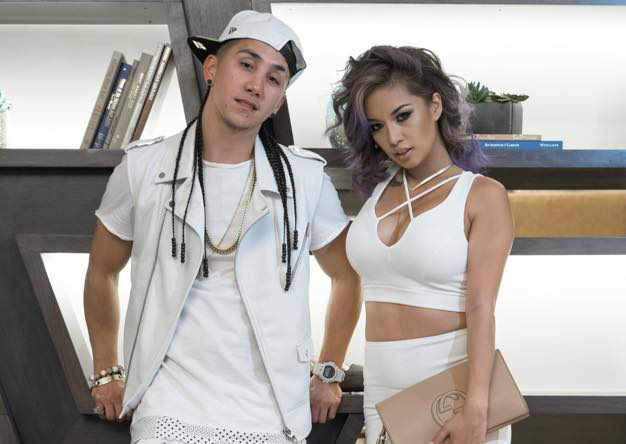 1.7K
Jargon Dyonisis is an Asian American rapper we've been following for quite some time. Previously we got an exclusive interview …