In the Fall you have your light cotton blouson on or a waxed fishtail parka. For the Winter you load up with a woolen duffle coat or a fur overcoat. When Spring arrives, you catch on your gabardine trench coat or leather jacket. Then comes the Summer, and you're out of option for outerwear. You can put on a t-shirt and some board shorts. Sure, if you live near the beach. But men nowadays want to dress up for any occasion, without seemingly seeing as boring, inattentive to fashion, and style-less.
It's easy to layer up for the cold days, but when it's 100 degrees outside, men would rather wear a simple graphic tee and be done with it. I've included some Summer needs and Summer wants for you to get inspired by and find a style that fits your lifestyle: Eight different outerwear, 16 tops, and eight bottoms. So that's… hmm, well, a lot of different combinations! You're Asian, do the math, and you'll be able to wear a different look every single day this Summer, with just this many pieces. You can even layer up a couple shirts together or even wear some shorts over your pants (yeah, do it).
The t-shirt was made cool in the mid-1950s by Marlon Brando in the movie A Streetcar Named Desire. Crew (round) necks, V-necks, and tank tops (wife beaters) are and will always be the basic items in a man's closet. Whether you wear a tank to shoot hoops or to actually beat your wife, they are an essential part of our wardrobe. 95% of all guys probably has a white and/or black crew/v-neck in their closet. They can be worn for comfort (ie: sleepwear/undergarment) or out on the town (layered with a jacket). However, the V has gone lower and lower, to the point of no return. Beware not to wear v-necks that go down pass your belly button, especially if you have chest hair!
Graphic tees are cool, but it gets a little boring and sometimes overly-done when there's too much going on with the design. Get a t-shirt that has a classic image (ie: movie icon), an artistic meaning, or even hot girls (though, there's a borderline to this). It's a major Fashion pet-peeve to wear a t-shirt with an over-size logo! It's cool to support designers, but don't be a brand whore! Wear clothes that you like, for the style, for the fit, for the fabric, not for the label!
For the past couple of seasons, we have seen designers use color blocking for their shirts and outerwear. The most common colors were navy and black, camel and black, and grey and black. The biggest trends are fairisle detailing on shirts as well as the usage of Aztec patterns on anything and everything.
Another trend we've seen a lot are chambray shirts in grey and blue, along with denim cotton dress shirts that could be worn casually or to formal events. The use of gingham fabric and plaid shirts have always been very trendy, but soon to lose their taste on the trendy end. Conversely, they will always be fashionable items to have and keep.
Skinny is in, but not anorexic. Make sure you buy denims that have a small percentage of Lycra or elastane for stretch and comfort on the leg (and balls). As mentioned regarding color blocking, designers have now included an abundance of jeans in any color you can obtain on the rainbow; the most popular ones being royal blue and bright red. So add some color to your wardrobe this Summer, making sure you color block, so people won't think you're a Teletubbies.

Khakis are a standard casual alternative to jeans as chino fabric is lighter and softer than most denim. Like jeans, they come in a multi-color range, especially in shorts. You can even add some trend by getting harem (drop crotch) pants/shorts in either chino or denim fabric. Just make sure when you wear these low-crotch bottoms that you aren't sagging as it will defeat the purpose.
Like chambray and denim button-ups, denim jackets are back in style. You can find them in different hues of blues, but if you're looking for style, I suggest sleeveless or two-tone denim jackets. Depending on where you live and how w it gets in the Summer, wearing a denim jacket may be too warm. You might want to consider another option by getting a Letterman jacket (varsity jacket). They are in style at the moment and all the designers are using color blocking in two tones.
Last but not least, if you're looking to go out on a date, dress up a bit more by getting yourself a blazer. For the Summer, find blazers that are half-lined, for more ventilation, less layers and to keep you feeling cool. Cotton and linen are top choices for half-lined blazers this season. They are lighter, comfortable, and mold to your body shape.
Now that you have an arsenal of items to play Barbie with, you need to accessories yourself! Wear your shades, add some bracelets, put on a hat, get some sandals, and even sport a bow tie. Whatever the occasion may be, accessories are the icing on a cake. We'll talk more about accessories in the next issue!
About the Author
Ninh Nguyen is one of Amped Asia's style columnists. Of Vietnamese origin, Ninh was born and raised in Paris, France and currently resides in New York City. He's the designer of the NINH COLLECTION, a clothing line designed for the modern-day renaissance man.
More from Style & Fashion
---
It isn't Summer nor even Halloween yet, even though it's been raining like crazy and feels like fall already here …
5.1K
The features of a doll is quite different from an actual human being; however one Chinese model achieves the doll-like …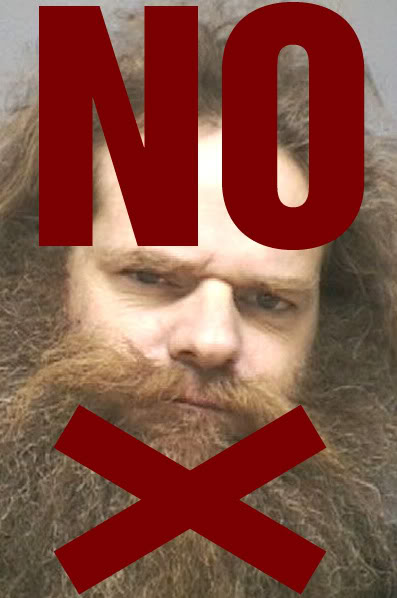 2.6K
An interesting survey shows that Japanese women seem to be anti-beard. Read on to find out more. The internet portal My …