City Approval was featured in our October 2013 issue. Get your copy of the issue today FREE.
While I was looking for the latest up-and-coming Asian streetwear brands, I inadvertently came across City Approval, a streetwear brand based in the city of Los Angeles.
The best way for me to describe them is a fusion between urban Los Angeles and Japanese streetwear. The brand's logo is reminiscent of the label Superdry, whom they name as their inspiration.
Amped Asia got a chance to sit down with Cody Baird, the creative director of City Approval to talk about his new clothing brand that's starting to get some strong buzz in the hyper competitive Los Angeles market.
What's your role with the brand?
I founded the company with a few of my best friends. I'm the creative director, which means I take control of all the creative direction and designs of the clothes.
How did you come up with the name, City Approval?
We started 2 years ago, and when we started I didn't know what I wanted out of the brand exactly. But I knew I really loved Los Angeles and cities. I grew up in Simi Valley and I hated growing up there. I took any chance I could be out in Los Angeles. I loved the scene out here and would always come here to skate. Kids here were dressed so much cooler than in Simi. I fell in love with cities and structures and architecture. It sounds corny if you think about it, but I wanted to create clothes for that cool inner city kid you'd always see.
How did you come up with your designs?
At some point you have to look at trends and see what's going on with your competition in the streetwear world in general. When we first started I designed all the graphics with the t-shirts, so the most I could work with was fonts and basic shapes. That's why there's a lot of simplicity in our brand. I like simple style stuff. Slowly it's been building, but no matter what we never get too detailed.
There's a lot of Japanese influence in your brand. Is there a reason for that?
I've always been into Japanese stuff. When my dad was a kid, he played soccer in Japan. He would tell me stories about living in Japan, which sparked my interest in the culture. It made its way into my brand by being influential in my life. We found our niche, Japanese streetwear in Los Angeles.
Are there any particular Japanese brands you took inspiration from?
I love Mastermind Japan and Superdry. Our main logo is an homage to Superdry's logo. A lot of our ideas came from those brands.
How do you stay authentic to Japanese culture with your brand?
We do a ton of research. Research is key. Since I'm not Japanese, I know I'm going to get shot down the quickest. But we do a lot of research. I double check with people that are native Japanese. It's definitely difficult because a lot of people want to shoot you down, but with the amount of research we do, we stay on top of it.
How do you get ahead of your competition?
We have the Asian influence, which is really different from the other local brands. In the future I really think our Japanese influence will set us apart. We can fit the current trends yet still appeal to the skater streetwear kid.
If you could have one celebrity wear your brand who would it be?
Definitely a hip-hop artist. I think someone like Kendrick Lamar. Although I don't think I would have one particular favorite rapper.
Right now we sponsor a few rappers who wear our clothes.
Who do you sponsor?
We have 4 rappers. Foxsta, Jack Mushroom from Odd Future, Skoolie 300, and Ca$his. They're all really talented up and coming artists. They're definitely making an impact.
How do you guys market yourselves?
Social media is our main focus right now. I think lately our biggest marketing scheme has been tumblr. We try to be present in everything. We post tons of photos. I just want to get the logo and image in everybody's head.
Buy City Approval online at http://www.cityapproval.com
Follow them on Tumblr & Instagram.
More from Style & Fashion
---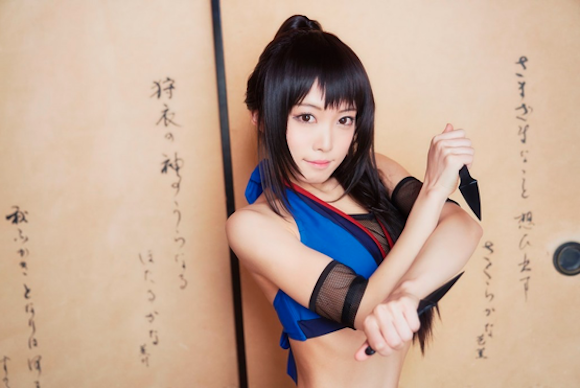 6.0K
It isn't Summer nor even Halloween yet, even though it's been raining like crazy and feels like fall already here …
5.2K
The features of a doll is quite different from an actual human being; however one Chinese model achieves the doll-like …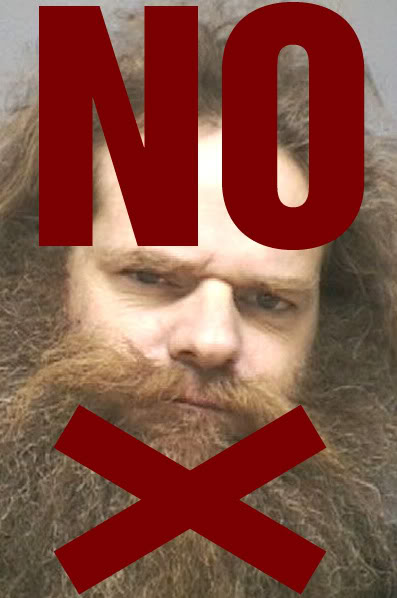 2.7K
An interesting survey shows that Japanese women seem to be anti-beard. Read on to find out more. The internet portal My …