Tia Tanaka is a Cali-bred Asian girl who was formerly an adult actress. She entered the adult industry at the ripe young age of 18 and stopped shortly after 19. Ever since, she's been doing modeling all while holding onto a desk job as well.
We got a chance to interview this lovely girl about her porn career, what her parents thought about her lifestyle, and her thoughts on Asian guys.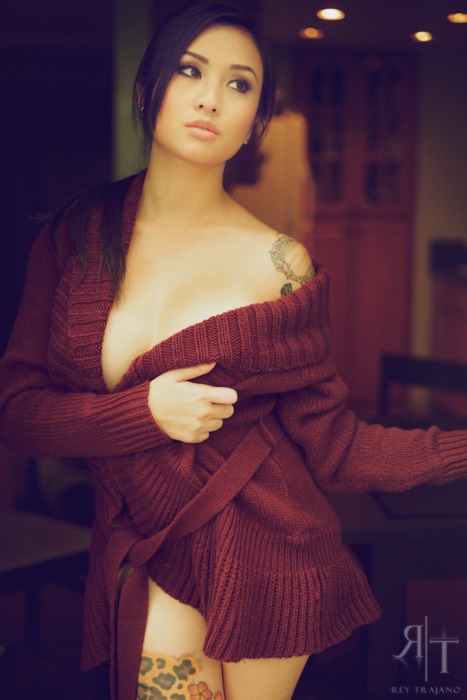 What is your ethnicity?
Tia Tanaka: I am Vietnamese and French.
How did you end up doing adult films?
Tia Tanaka: I had a friend who was in the business and friends who were interested in being in the business. I asked my friend if I could do some work to see if I liked it and it just kind of took off from there.
Why did you decide to stop?
Tia Tanaka: I guess I got tired of it and when you worked as much as I did you get burnt out really fast. So I just decided one day that I was going to stop.
So now you're doing modeling, what kind of modeling do you do?
Tia Tanaka: Just print work and some glamour nude stuff for websites. Nothing hardcore as I did before. More soft, pretty, girly stuff I should say.
How did your friends/family react to your nude modeling / porn career?
Tia Tanaka: Of course it was shocking and I don't think any parents wish that path for their child or family but it's something you have to learn to be open about. Especially if you can't change their mind.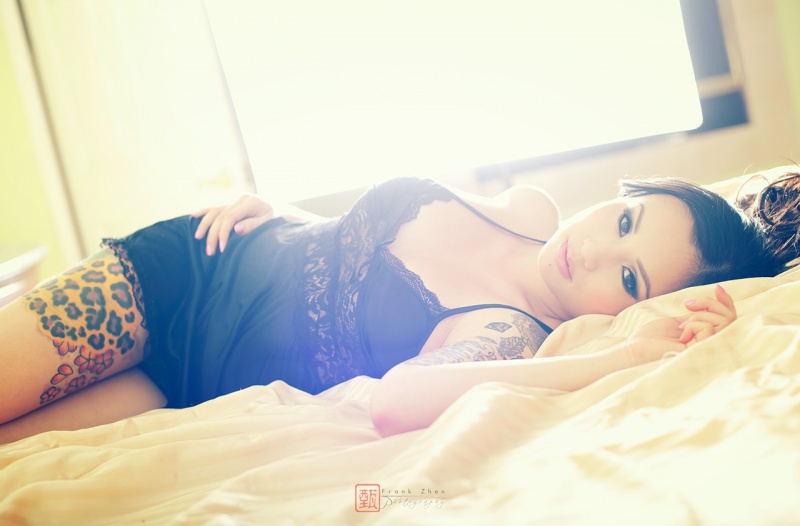 Describe a typical day in your life?
Tia Tanaka: I think I'm pretty boring. I work in a professional office during the day. At night I like to go out with friends to bars near the beach. On weekends or what ever days I don't have my "modeling" jobs I stay home and play video games, go to the gym, hang out with my dog, and sew.
So do your office mates know of your pornstar career?
Tia Tanaka: Yes they do but it doesn't bother them much because like I said I work in a professional office and I pride myself in being a professional.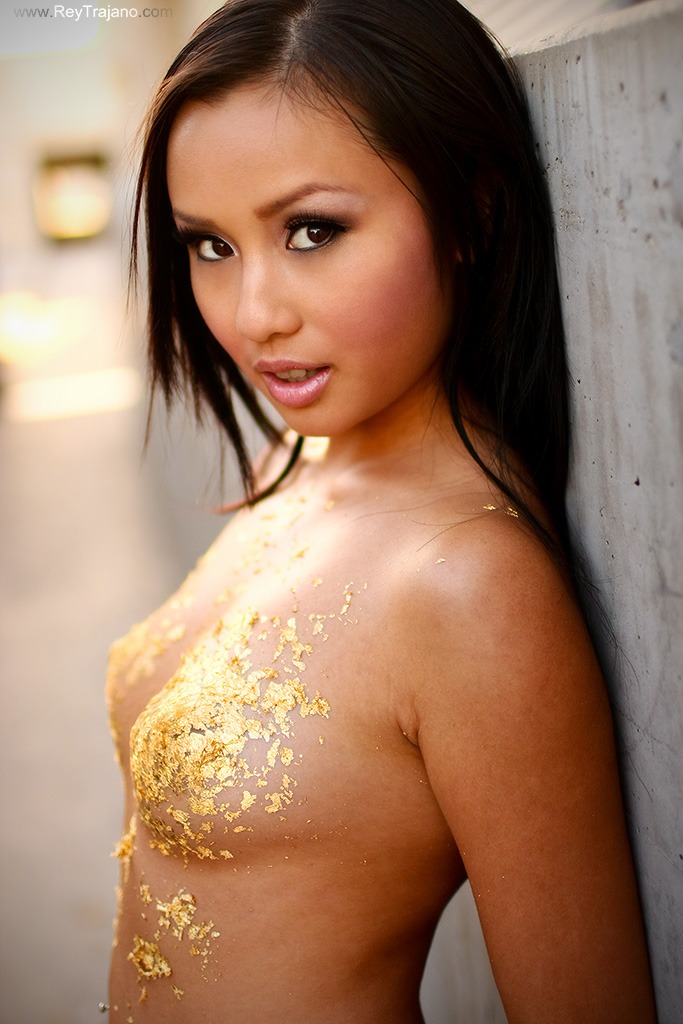 What is your day job?
Tia Tanaka: I can't tell you. I don't think anyone could ever guess!
What are some of your goals/aspirations, specifically in the entertainment industry?
Tia Tanaka: I never really had any I just liked to go with it.
Tell us about the world of a pornstar.
Tia Tanaka: A lot of sex, and partying? As it seems to be. Drugs come with the territory. As any unconventional job would be. And a lot of manipulation. Saw a lot of that.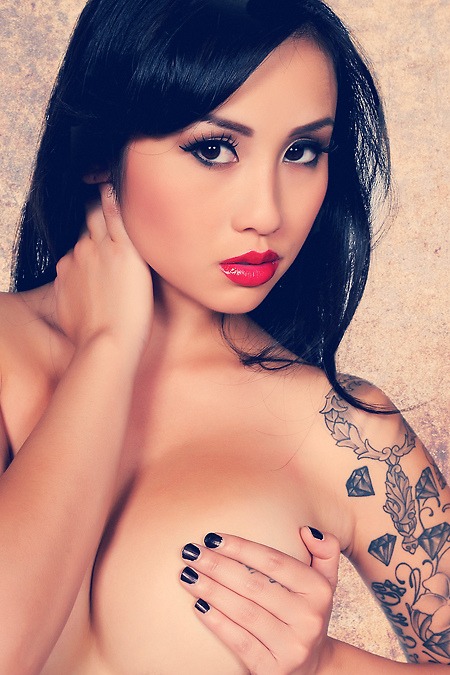 Were there any scary moments?
Tia Tanaka: For the most part it's a safe enviroment so I never had any scary moments.
Do you think you'll be doing more porn in the future?
Tia Tanaka: I don't know….we shall see. I'm very impulsive and indecisive. So we shall see lol
Haha nice nice. Tell us about your relationship life, are you single?
Tia Tanaka: Yes I am currently single.
Pretty girl like you? single? How is that possible?
Tia Tanaka: I'm very picky haha
What kind of traits will a man have to have to get you as his girlfriend?
Tia Tanaka: It's always changing, but I noticed a pattern recently.
Whats the pattern?
Tia Tanaka: I think like nerdy guys…I don't know.
Like McLovin nerdy?
Tia Tanaka: Maybe a little less. But yeah I guess in a way. It's cute haha.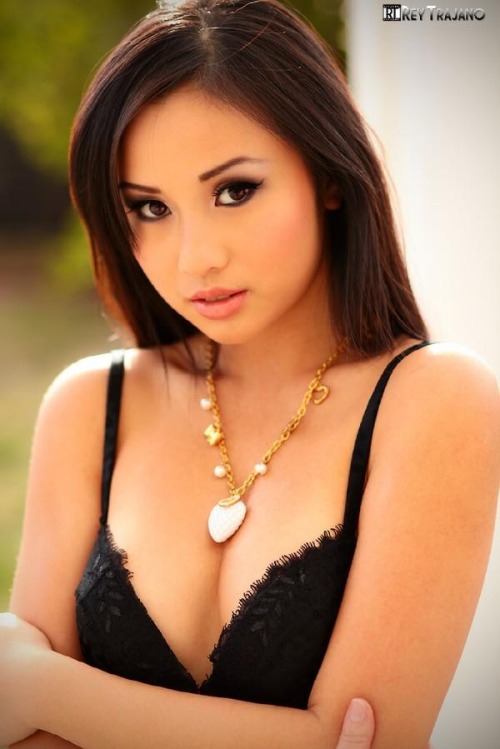 Have you ever dated an Asian guy before?
Tia Tanaka: Not really. I have a fear of dating an Asian guy to be honest.
Really? How come?
Tia Tanaka: See my biological father whom I never met was a major whore. Fathered kids everywhere. I'd be in fear all the time of sleeping with a half brother or something. I don't know. It's a phobia.
Oh wow interesting. Well on that note, let's end this interview! Now you can plug anything you want!
Tia Tanaka: Ok here's my Twitter, Facebook, and Myspace.
Photos credit to Frank Zhen, Rey Trajano, and other respective photographers.
WANT MORE TIA TANAKA PHOTOS? UNLOCK THEM BELOW.
[sociallocker]
[/sociallocker]
Written by Editorial Staff