Tattoos are a hot button issue on Asian women. For those of you that don't think they're sexy, this jaw dropping feature interview will change your mind. Kitty Sitthikasikam is one of the most talked about tattooed models in Thailand. I got the chance to sit down with her just before the New Year and talk about her ink's stories, dating and what it takes to date a woman with tattoos.
She's up and coming on the international scene and today she talks about people singling her out for her ink, and how to score with an inked Asian girl. Things can be a little tricky, but Kitty helps you navigate that with this revealing interview. Oh, and take a look at this beautiful canvas.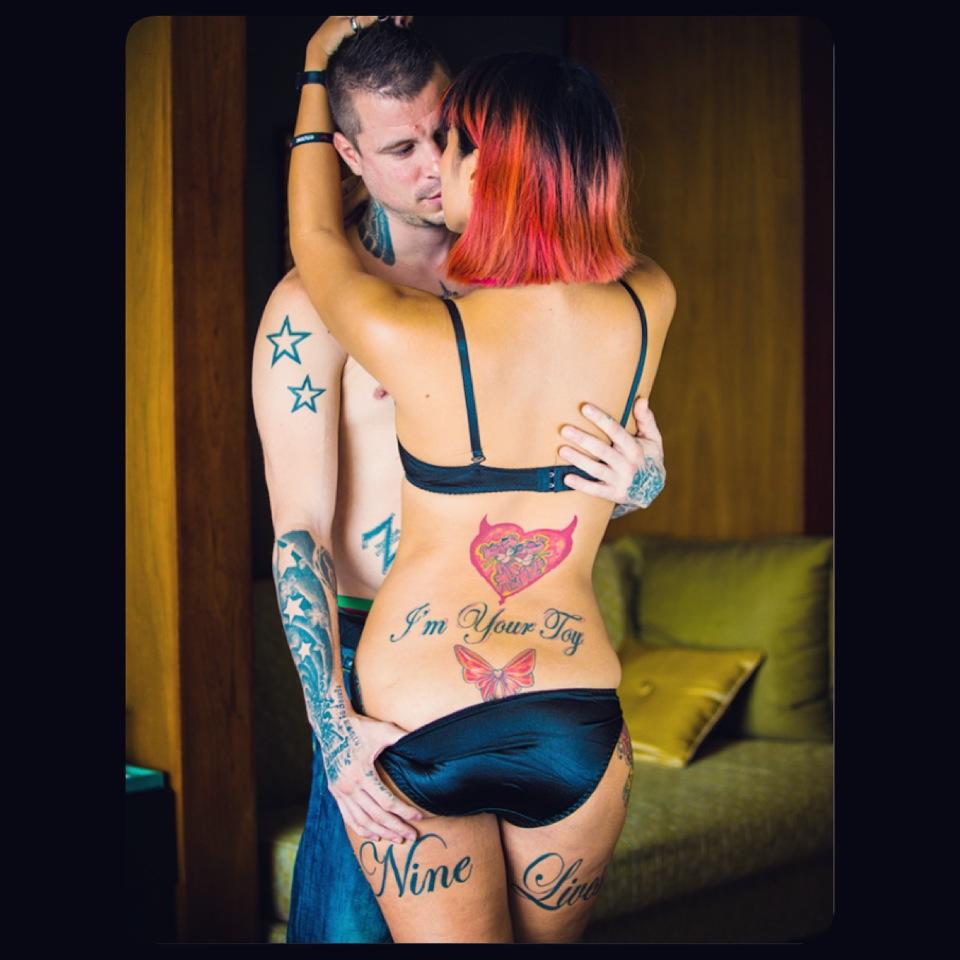 Where are you from, where do you live and what's your ethnicity?
I'm from Bangkok, Thailand. I'm half Thai half Chinese and proud of it. I live mostly in Bangkok but travel around the country doing modeling and events.
How long have you been a tattoo model?
I've been a tattoo model for 3 years, since I started covering my body with tattoos and people started taking notice.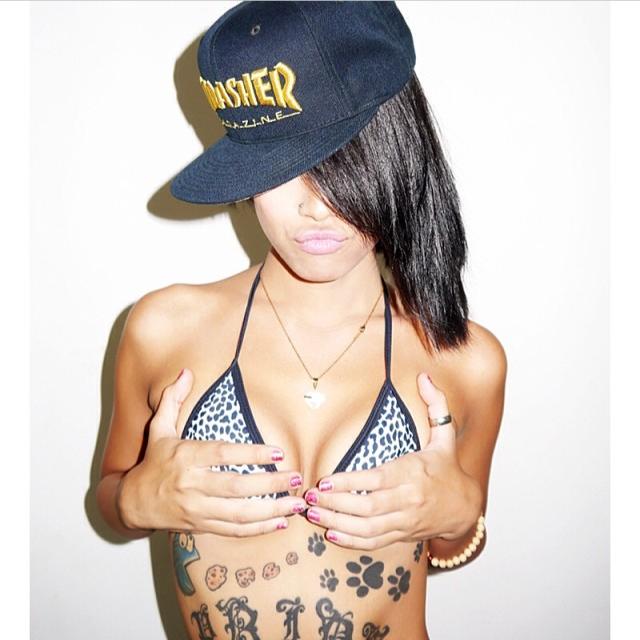 What was your first, and favorite tattoo?
I like the one on my lower back that says "I'm Your Toy" the best. It's kinky and people love it. It really gets a lot of attention. The first one I got is on my lower tummy and it's this star (points to it).
What's different about dating a women with tattoos?
We're wild. Otherwise, why would we use our bodies as canvas. What's great about us is you'll never get bored. But careful, we can be bitches. You really to approach us with caution.
Are tattooed women more wild in bed?
Yes. For sure. You've never had a good sex life until you've been with a women with a lot of tattoos.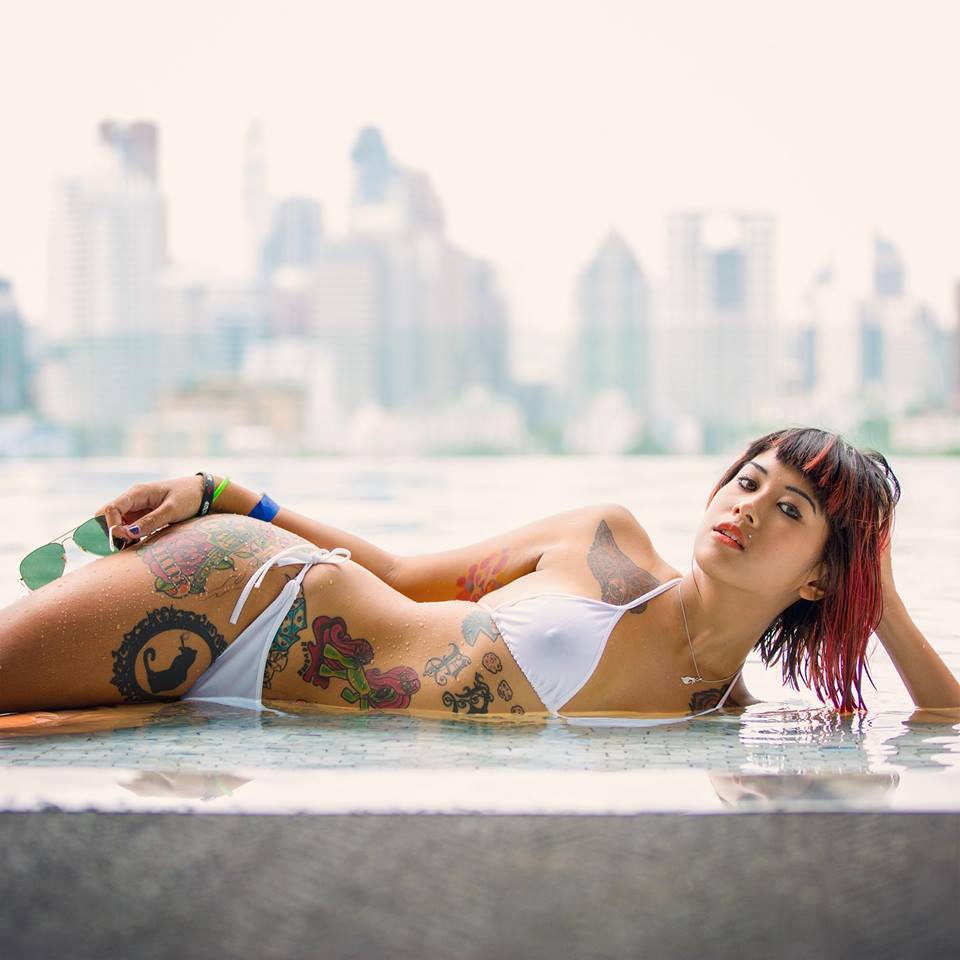 What's the wildest place you've ever had sex?
In a school, when I was a teenager. ;)
Do people judge you because of your ink?
Every day. It's a sad fact of life. But I don't let them get me down. Most people who judge me are probably either jealous of the attention I get or wish they could get with me.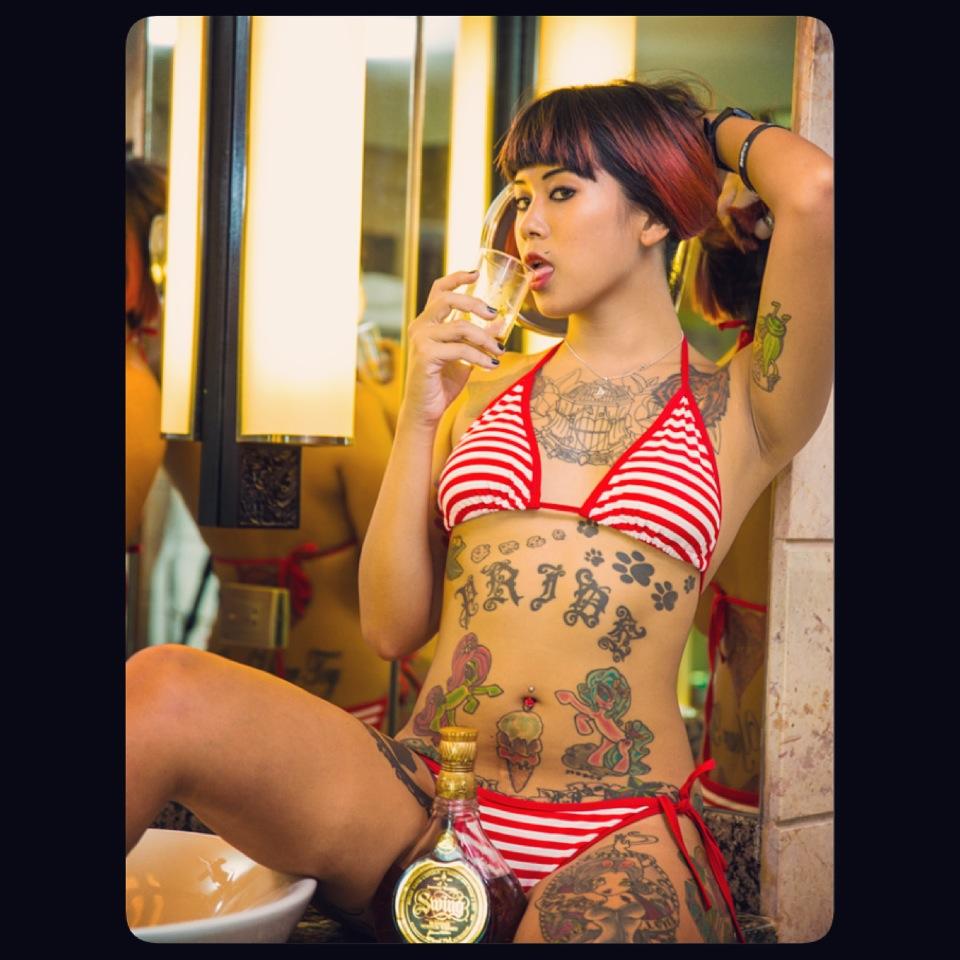 Are you single?
Nope, I'm currently taken.
How on earth did that guy get you?
I was introduced to him by a mutual friend. He's a great guy, kind and a gentlemen. We've got this tattoo thing in common. It's something you really have to be a part of to understand. It's your life, your story, written as a reminder. When you share that with a partner, it's priceless.
What's the most painful tattoo that you have?
This one right here on my chest. When it's next to the bone, it hurts. But I like pain, makes me feel alive, and it turns me on.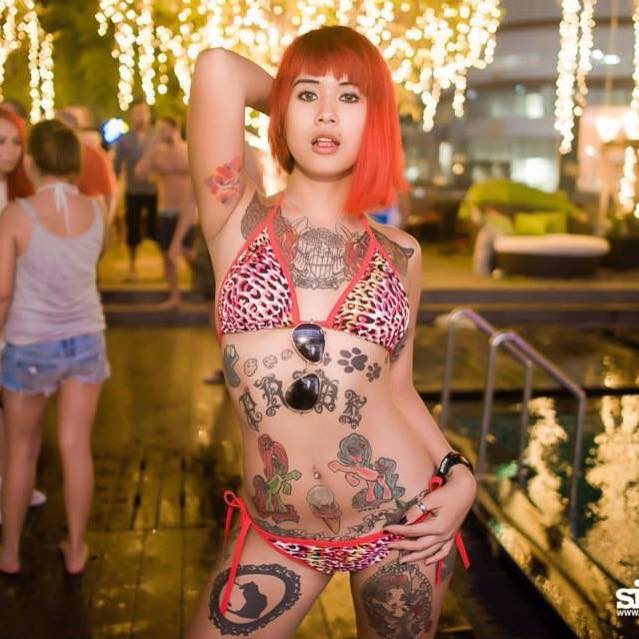 What advice can you give guys that want to date a girl with tattoos like you?
Be ready for a fight if you approach the wrong way. Tattoo girls don't take shit from strangers (or anyone). The best idea is the have something in common with the girl. If you guys share stories about life and ink, that helps. I think it's pretty immediate when someone makes a connection. Girls with tattoos typically aren't shy to say this.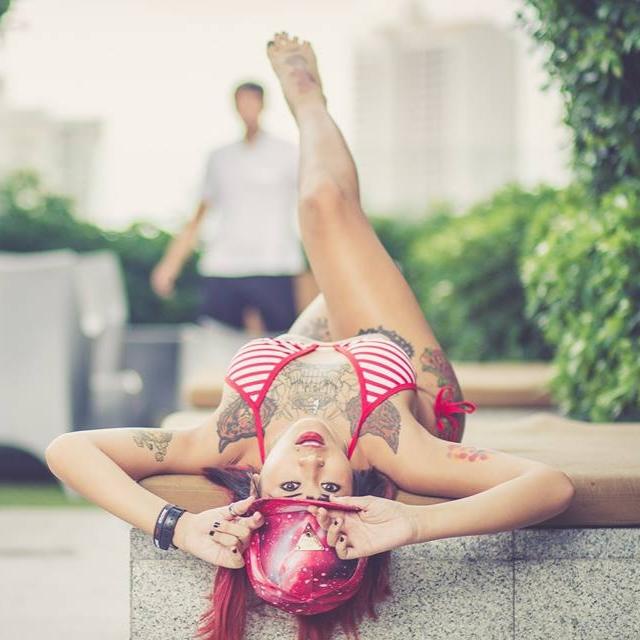 What's your next step as a model? Where do you want to go?
I'd like to to car shows, and print magazines. I think the alternative lifestyle crowd is a great way for me to advance my career. I'd also like to do very specific types of men's magazines.
Are you done getting tattoos?
Not even close. Keep you eye out for more ink soon. Where do you guys think I should get it?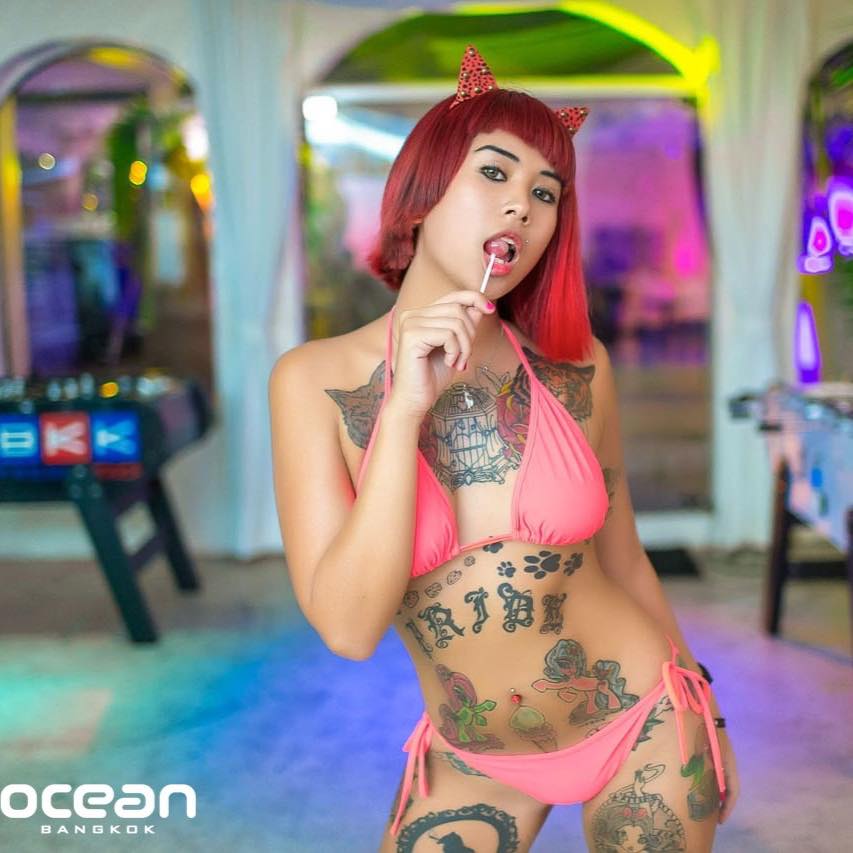 How can fans meet you in person?
Come to Thailand! It's one of the prettiest places in the world and the culture here is rich and proud. Also we have some of the best tattoo artists in the world here. Oh, and we have me here too ;)
Get to know Kitty more at Facebook.
More from Asian Babes
---
3.5K
The city of Dallas is a major city, but not usually as glamorous as cities like L.A. or New York. …
6.4K
One of Boston's finest has just moved to LA. We got to shoot her and her super flexible body. Check …
4.0K
Kim Mi So is a former model that was nominated for Miss Maxim in 2014 and she dropped everything and …