We may as well put it in the terms everyone's thinking in: most popular film fans had never seen an Asian actor quite like Henry Golding in Crazy Rich Asians. Hailing from Malaysia yet boasting an irresistible British accent and perfect English, he has that enviable and difficult to describe citizen-of-the-world charm. And it's partly for this reason that he was cast in a major Hollywood film not as a comedic character, martial artist, or Asian stereotype, but simply as a hunky, lovable protagonist.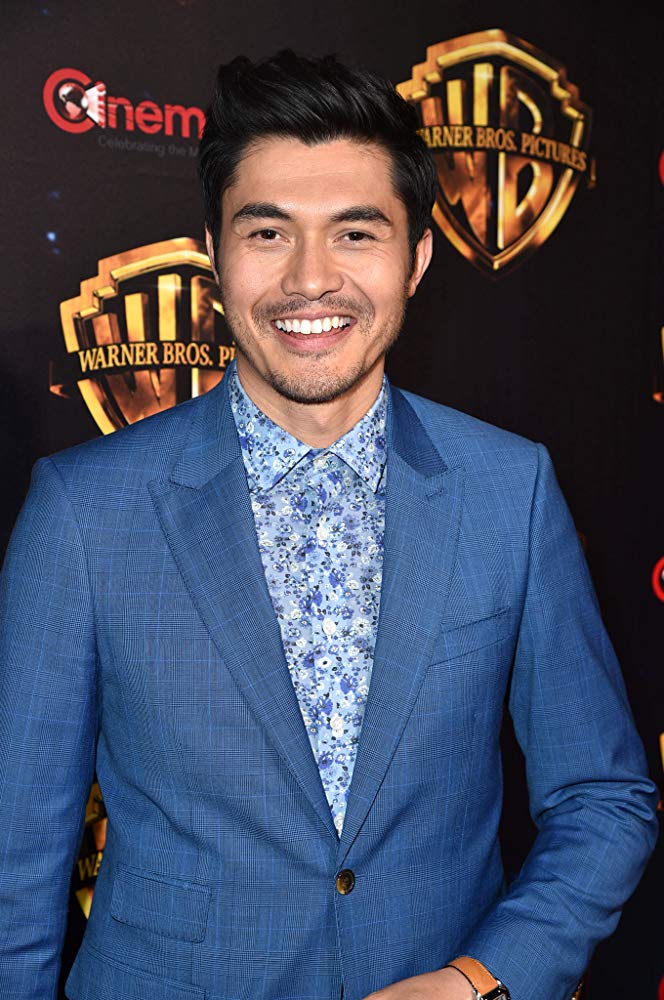 This in a way was the whole point of Crazy Rich Asians. It was an ordinary movie, relatable to the largely American Hollywood audience, that happened to feature an almost entirely Asian cast. It was Love Actually, but with Asians (not really, but that's the comparison people want to make). And in addition to hopefully redefining Asian actors' role in Hollywood, the film set up its core cast for a whole different type of career.
Rest assured, lead actress Constance Wu is going places, Gemma Chan charmed the whole planet, and Awkwafina looks like a rising star. But in this piece we'll look specifically at Henry Golding's future in Hollywood, not by analyzing announced projects (there are only a couple), but instead by suggesting which types of roles could help him conquer Hollywood as – we hope – is his destiny.
Headline A Franchise
There's no better way to catapult to superstardom in Hollywood than to headline a major franchise. Look what playing Wolverine did for Hugh Jackman, or what Iron Man did for Robert Downey Jr. Both men were known, but Jackman wasn't a superstar and Downey Jr. was (no pun intended) down and out in Hollywood. Spider-Man turned Tom Holland into a household name, Mission Impossible has made Tom Cruise one of the wealthiest men in Hollywood, and The Fast & The Furious has kept Vin Diesel relevant. And most notably, James Bond turned Daniel Craig into an icon.
Yes, it's that last one I'm eyeing in particular. There has been a lot of talk about the 007 franchise trying out a back Bond or a female Bond – but what about an Asian one? Henry Golding's name has actually come up, and frankly he fits the bill better than just about anyone else I've seen mentioned. Handsome, strapping, charming but with a bit of a mischievous glint, impeccable in a suit, and armed with a silky British accent, he's perfect for the role. If I were him I'd be pushing for it with every ounce of energy I've got.
Do A Boxing Movie
Nothing seems to make an impression at the box office quite like an up-and-coming actor getting unspeakably muscular in preparation for a boxing role. And even though every conceivable boxing movie has been done already (they're basically repeating the Rocky franchise at this point with Creed, and it's awesome), there really isn't even a concern about being unoriginal. Golding has the frame to cut a very intimidating boxing figure, and could show another side of himself entirely. I'd say he could headline his own boxing film, but playing a villain in Creed III would also be a really nice career move.
Do A Casino Movie
Casino movies are a bit like boxing movies in that they follow a few basic tropes, half the major actors in Hollywood seem to have done one at one point or another, and they always seem to have a built-in audience. That audience may actually increase in the coming years also due to what's going on in the U.S. Expanding legislation for sports betting and renewed pushes for legal gaming could basically make casino culture more mainstream, which would make even a classic poker film appeal to a broader audience. Plus, there's just something to be said for seeing a strong protagonist reduced to chewing fingernails over a card flip that actually makes these films decent acting exhibitions. If I were in Golding's agency I'd be on the hunt daily for any whiff of a fresh casino script making the rounds.
Seek Out Prestige Television
Okay, so I'm breaking the rules with this one. I pitched this as four film ideas, and prestige television is clearly not that. But in case you haven't noticed, it's where some of the biggest actors on the planet are doing some of their best work, and raising their profiles even higher. Anthony Hopkins starred in Westworld. Meryl Streep joined Big Little Lies. Julia Roberts has a big new show coming out. Mahershala Ali signed on to revive True Detective (which incidentally helped launch Matthew McConaughey to new heights) fresh off an Oscars win, and now people are saying he's the only one who could get people to watch. The list goes on and on.
Prestige television has become a place for major actors to explore interests and flex their talents without the hit-or-miss pressure of a film, and without having to spend a year promoting a single project. It's a wonderful outlet for talented figures in Hollywood, and even if it wouldn't mean a big film credit for Golding, it could further introduce him to Western audiences and set up a big run of films.
Written by Editorial Staff