"When I was young I thought that money was the most important thing in life; now that I am old I know that it is." – Oscar Wilde
Money doesn't equal success, but it sure as hell is the closest thing we can use to measure it.
Asian Americans have come a LONG way in the entertainment world. In 2014 we now have Asian Americans in all facets of entertainment — from music to TV to movies to YouTube. And we're only going to go up from here.
We wanted to make this list to show you that you CAN be an Asian American in the entertainment industry and make really good money doing it. Hopefully this list will inspire future generations of Asian Americans to take the plunge and pursue their entertainment dreams.
How did we make this list?
We took into account Asian Americans who are stars right now, who have released something worth talking about within the past 2-3 years.So that's why you won't see Bruce Lee or M. Night Shymalan on the list even though he might have been one of the richest. We also chose Asian Americans only (people who grew up in America), so that's why you won't see Jackie Chan or Jet Li on this list.
Disclaimers.
Because data on a person's net worth is mostly speculative, we can't claim to know exactly how much someone is making. Because of this, this list should not be considered 100% accurate. We did our best and made estimates based on the information out on the web. Either way, this list is meant to be more fun than serious. Also while we tried to get as much data as we could from tons of sources, there's always a chance we might have missed someone who should be featured on this list.
Let's start the list with some new millionaires.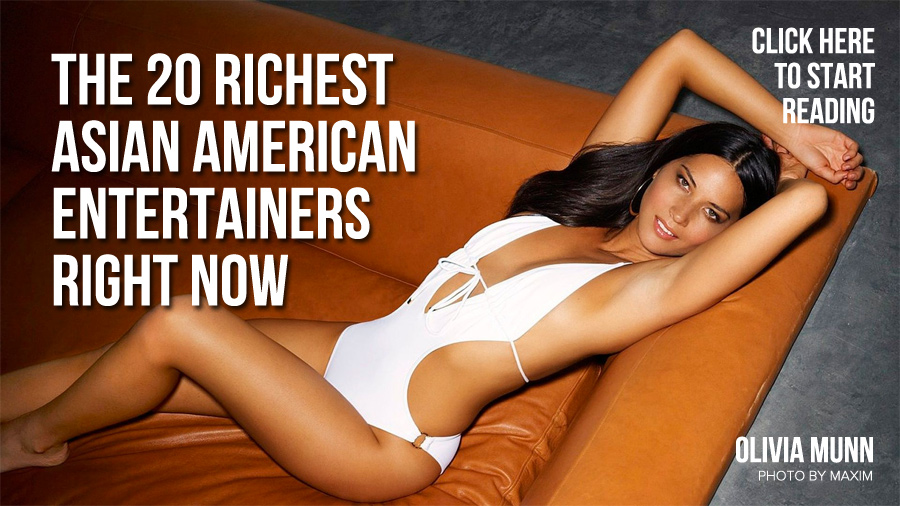 You might also like
---
More from Blog
---
1.8K
The Nintendo Switch has been revolutionary when it comes to portable gaming. It's been such huge demand since its debut …
The Summer 2018 Issue of Amped Asia is here! It's proving to be a super hot summer, and a lot …
4.2K
Kim Mi So is a former model that was nominated for Miss Maxim in 2014 and she dropped everything and …