Take a dance class
You're still reeling from that time you went to your friend's wedding, tripped over your own feet, and made a complete fool of yourself. I get it. But nobody in a dance class expects you to be awesome. The women you run into are likely to be just as uncoordinated as you are. But unless you're signed up for a bellydancing class or a class in West Hollywood, you're guaranteed to be paired up with a female partner, giving you the perfect excuse to isolate her and work on your conversation skills.
Check out your friend's office party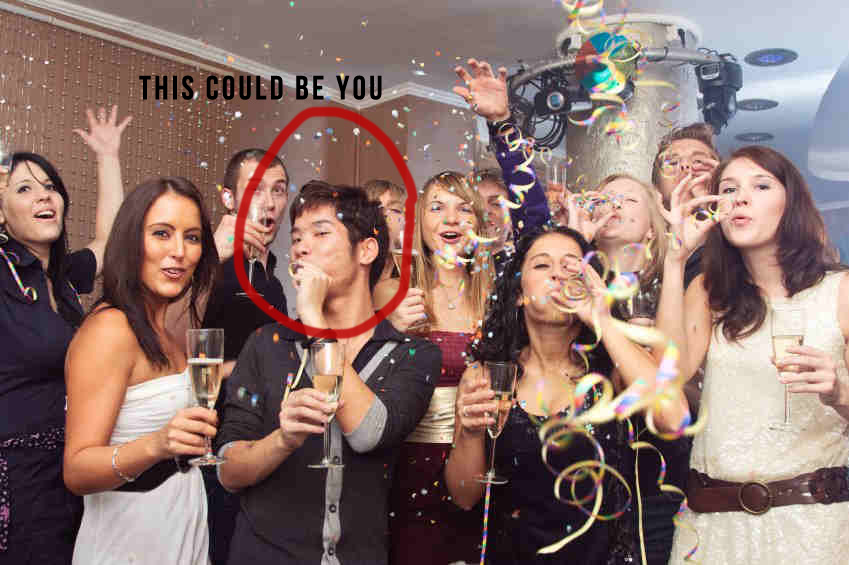 Wait, wait, wait, I know I can hear you groaning. Office parties SUCK. All they ever talk about is who keeps hogging the copy machine and which douchebag forgets to refill the coffee maker. But that's why you're awesome – you provide a welcome distraction from boring work banter and you will automatically become the new toy of the party. She will thank you for rescuing her. Plus, any girl you meet there, you know she has a job and probably won't mooch off of you while demanding that you supply her with shoes and handbags.
Locate your nearest trivia night
Most major cities have regular trivia competitions at their hottest bars. In general, women do not like meeting men at bars; we automatically think any man approaching us is just looking to get laid. But trivia night is different. Take a group of single guy friends and offer to combine teams with a group of pretty ladies – you'll have them isolated and get to talk one-on-one without being creepy, and for once they'll be impressed with your extensive catalog of Star Wars trivia.
Get a hair cut – a good one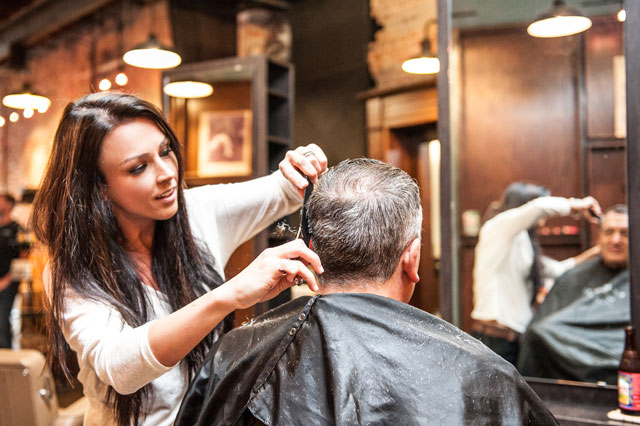 I know you hated being dragged to the hair salon with your mom as a kid, but bear with me on this one. Whenever you watch old movies, where did the men congregate? The barber shop. Where do you think women gather? The hair salon. You are guaranteed to run into scores of good-looking women who seriously care about their appearance, and since the average female haircut involves a shampoo, cut, color, dry, and style (anywhere from 2-4 hours), she's not going anywhere. Female hair salons will give you a better cut than you can get at Grandpa Joe's Discount Barber Shop, and the majority of women self-segregate at salons catering to their specific ethnic hair type, so if you're attracted to a specific race, you'll be able to find racially centered shops.
Take a yoga, Zumba, or pilates class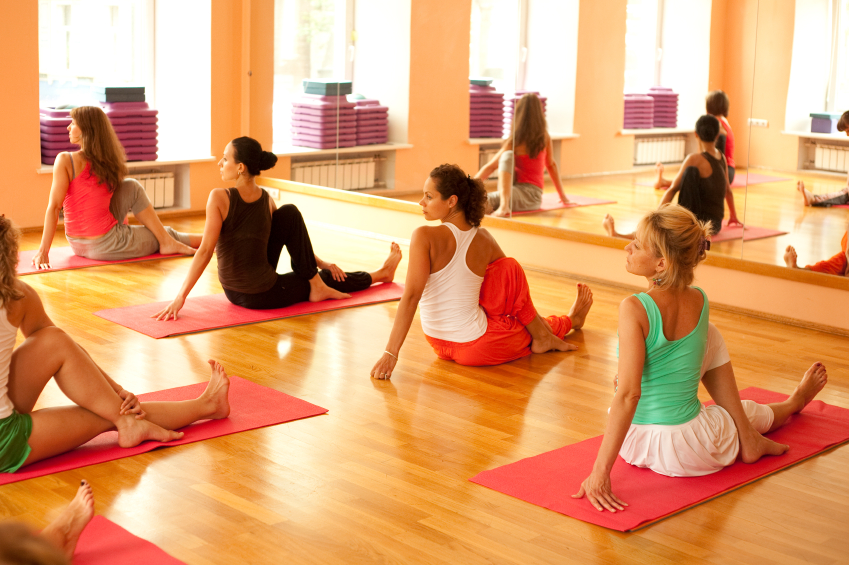 Going to the gym in general is a decent place to meet women who care about how they look while burning off your excess Funyuns, but enrolling in a specific class is even better because you know she's not going anywhere. Yoga, Zumba, and pilates are all heavily female-centric; not only are they more entertaining than lifting weights by yourself, but they give you a great excuse to invite a girl out to a quick post-workout bite to eat.
AND A BIG PLUS: Girls in yoga pants… yum.
More from Blog
---
1.7K
The Nintendo Switch has been revolutionary when it comes to portable gaming. It's been such huge demand since its debut …
The Summer 2018 Issue of Amped Asia is here! It's proving to be a super hot summer, and a lot …
4.0K
Kim Mi So is a former model that was nominated for Miss Maxim in 2014 and she dropped everything and …