In this article we're going to show you a couple girls who decided to cash out on their import model fame and go a little bit more adult.
It's common knowledge that some import models decide to make a bit more cash and get into more "adult" ventures. The money is better, the morals are looser, and the lifestyle is crazier. Of course, some of the girls on this list were already in these ventures first and then also did car modeling and import magazines. Some girls tried it, didn't like it, and then started doing more socially acceptable jobs.
RELATED: The 10 Most Beautiful Asian Playboy Models
We compiled our list of the top 10 import models who also decided to go into more "adult" professions. Not all of these girls are "pornstars" but all of them have naked photos and/or video circulating around the Internet that were shot intentionally.
To qualify for the list, all the models had to have gone to a car show or posed for a car magazine to be considered as an "import model."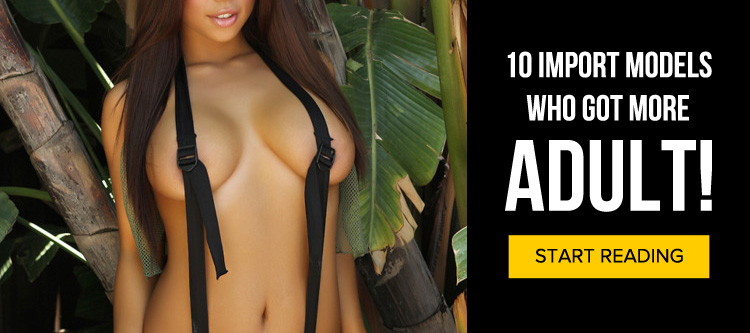 You might also like
---
More from Asian Babes
---
1.7K
Another photoshoot by Jeff Fernandez, one of our resident Amped Asia photographers. Christine Luu is a hottie with a body, …
3.9K
The city of Dallas is a major city, but not usually as glamorous as cities like L.A. or New York. …
6.7K
One of Boston's finest has just moved to LA. We got to shoot her and her super flexible body. Check …