Asian men rarely get with non-Asian women in the media (fictional or otherwise), so when they do it's pretty cool. Check out 10 of the hottest Asian male, X female couples, where X is a non-Asian woman.
If there's one thing in this world that will help change Hollywood's perpetual (and unfair!) casting of Asian men as walking and talking stereotypes, it's seeing real-life examples of hunky Asian men blowing those stereotypes out of the water. Pick up the nearest People Magazine or Us Weekly, and the pages are plastered with white couple after white couple after white couple and the occasional Kardashian followed by more white couples.
Don't get me wrong, I love a beautiful couple as much as the next girl, but if there's one thing I love to see more than anything else, it's an Asian man with a non-Asian woman, smashing stereotypes that Asian men can't successfully date white women.
So where are all the hot Asian guys on the arms of those gorgeous women of many races? Right here!
10) Seung Yong Chung and Diane Farr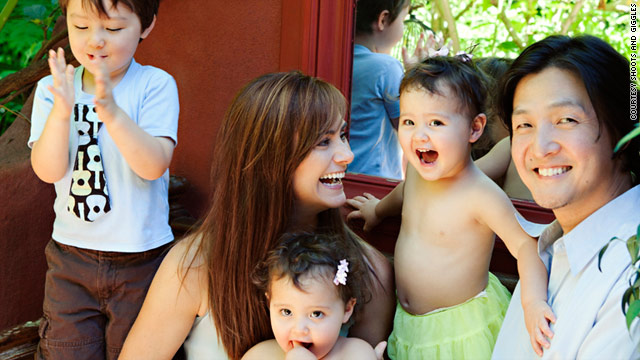 You might not recognize Seung Yong Chung, but you will want to know him if you ever want to break into showbusiness. This entertainment marketing executive married Diane Farr (of Numb3rs and Rescue Me fame) in 2006. The couple and their three children are the subject of her memoir on interracial relationships, Kissing Outside the Lines.
9) Han and Gisele (Fast & Furious 5/6)
Responsible for the steamiest AMXF scene since The Lover, Han (Sung Kang) and Gisele (Gal Gadot) are the definition of being made for each other. In Fast Five Han falls in love with the stunning Gisele after witnessing her incredible driving skills, and the two embark on a fast-paced journey to help take down a rogue former British soldier in exchange for political amnesty.
8) Daniel Wu and Lisa Selesner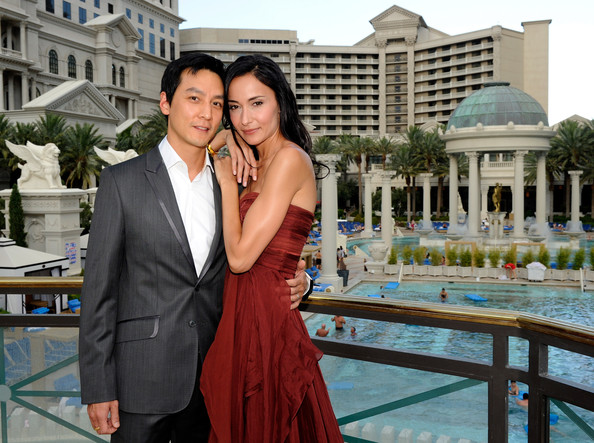 One of the leading names in the Cantonese film industry, Daniel Wu (One Night in Mongkok, New Police Story), married the stunning Lisa Selesner (a Channel V VJ and Hong Kong based model) in South Africa in 2010. The couple have one daughter.
7) Harold and Maria (Harold and Kumar trilogy)
Every Asian man who has struggled to come to terms with being his true self in a world that expects him to be nothing more than a number-crunching, rice-eating machine knows what it's like to have his heart set on a girl who doesn't know he exists. The Harold and Kumar trilogy follows Harold (John Cho) as he throws off the yoke of stereotypes and chases the stunning Maria (Paula Garcés) through the streets of Amsterdam. Does it get any more badass than dating Machete's daughter?
6) Han and Trish (Romeo Must Die)
A modern retelling of Romeo and Juliet, Romeo Must Die pits Asian and black gangs against one another in an all-out brawl for supremacy. But in the middle of it all, escaped convict and mafia prince Han (Jet Li) manages to win the heart of his worst enemy's daughter (Aaliyah), bringing the bloody war to the ultimate conclusion.
Go to the next page for 5 more hot couples!
More from Blog
---
1.8K
The Nintendo Switch has been revolutionary when it comes to portable gaming. It's been such huge demand since its debut …
The Summer 2018 Issue of Amped Asia is here! It's proving to be a super hot summer, and a lot …
4.2K
Kim Mi So is a former model that was nominated for Miss Maxim in 2014 and she dropped everything and …