Synopsis & Review
Yuan Xiang Quan isn't the best and brightest in her school. In fact, she and her fellow classmates are considered one of the worst. But regardless of how poor her academics are, Yuan Xiang Quan is able to remain optimistic. Like most of the girls in her high school, she has been captured by the smartest and most handsome boy in her school. Jiang Zhi Shu is the smartest guy in the school and on top of that, he's incredibly handsome. One day, Yuan Xiang Quan decides to confess to him by handing him a love letter only to have him completely walk past her ignoring her very existence. Now the laughing stock of the school, Yuan hasn't even experienced the worst of her troubles. After moving into a new home with her dad, a small earthquake causes the little house to crumble to the ground. With nowhere to go, Yuan's father's best friend tells them to live with their family. In front of a grand house, the father and daughter ring the door bell. Who's there to answer the door? Well, let's just say it's Yuan's prince charming…
A handsome genius and a "stupid" girl chasing after him, that just sounds hilarious. The story was cute, funny, and well developed. This series did its comic justice. The story was a satisfying high school romance with the leads fighting their feelings and giving into them and other girls and guys vying for the affections of the main leads.
Ariel Lin played the part of Yuan Xiang Quan so well, rather the role suited her. I'm not a huge fan of her because all her roles seem similar (annoying) but this story and her portrayal was very good. Joe Cheng played Yuan's love interest, Jiang Zhi Shu. Since his role was an intelligent and cold guy who has the ability to accept things that aren't exactly perfect for him, he did pretty well. An added bonus, of course, was his attractiveness. Jiro Wang plays Jin Yuan Feng who is a guy vying for Yuan's affections. He adds a good amount of humor to the series and he has his sweet moments. Tiffany Xu plays Pei Zi Yu who's after Jiang. She's the opposite of Yuan. She's smart, athletic and she can do a lot more than Yuan can do. So between Yuan and Pei, there's a lot of rivalry adding to humor and drama of the series. The actors were fit for their roles, and the characters were all really enjoyable.
The series is 20 episodes long. It's a very good length for this type of drama. If it was longer, I'd probably get bored, and if it was shorter, I'd probably be left wondering why it flew by so fast.
This series provided good romance comedy as well as drama. It had one person seriously in love with the other and the other refusing to give in and it had all the people fighting to break them apart as well as bring them together. Plus, it was funny, if anything I'd call it a good "romacomical drama."
I really like this soundtrack. There are quite a few good songs in it that are just nice to listen to when you want a romantic setting or you want to dance a waltz. I have nothing bad to say about it. Though, I did think (for some reason) that the music would be cuter because the romance seems really cute in this drama.
It Started With a Kiss
is really good for anyone to watch. I don't think that many people would find it uninteresting unless the person doesn't enjoy these little love stories with drama. Since it's about a high school crush, I think kids or teenagers would find this drama very enjoyable, but girls would probably like this one better than boys.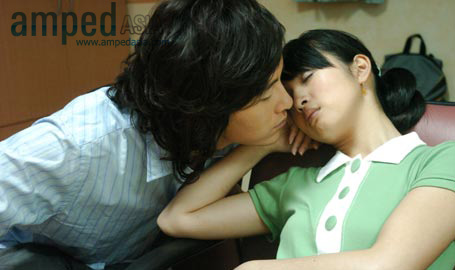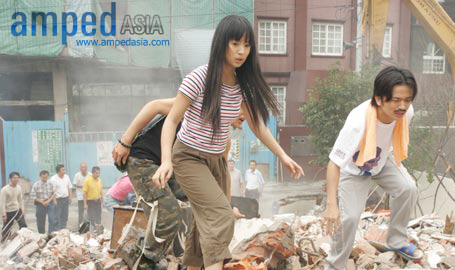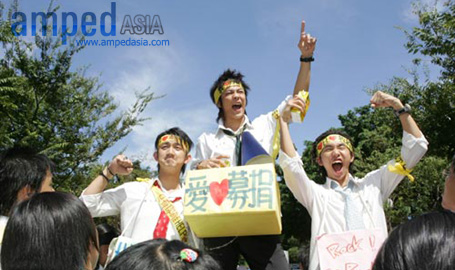 Videos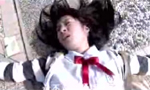 A preview trailer of Taiwanese series It Started with a Kiss.
Format
: Flash
Watch Video