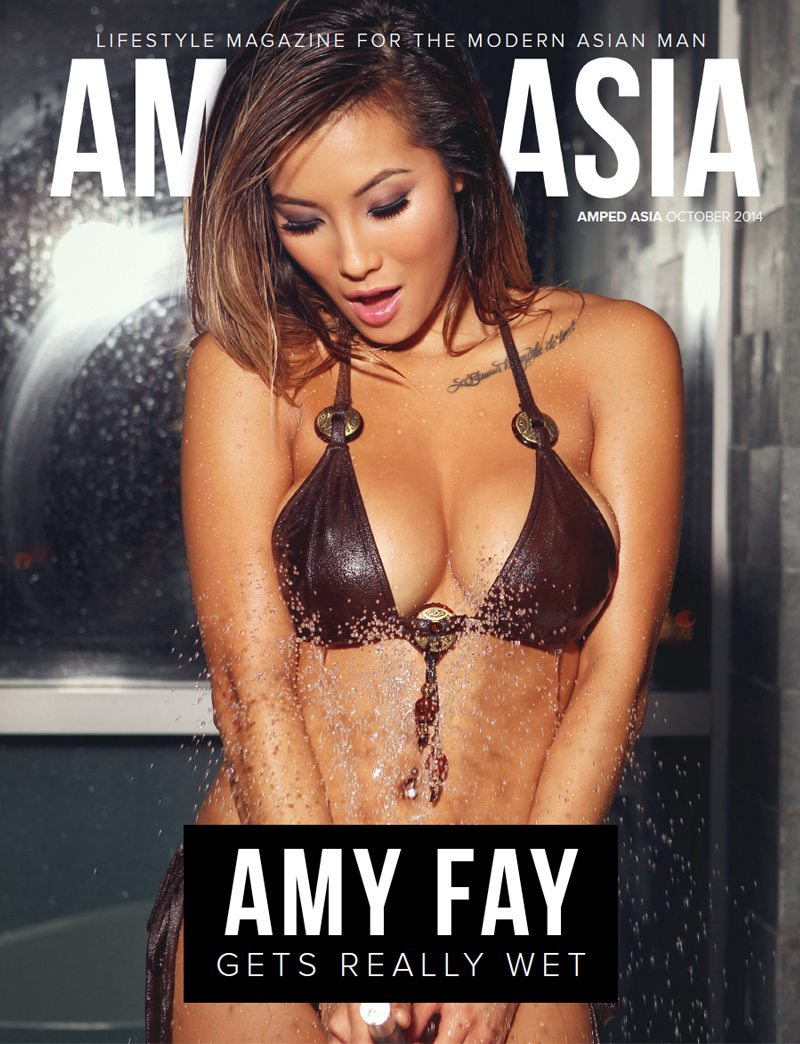 What's inside this issue?
Halloween is the best holiday of the year. It's the holiday where you can dress up and be whoever you want to be. It's the holiday where girls get to dress as slutty as possible. It's the holiday where we're going to get drunk as hell and probably make out with a girl or two.
So in the spirit of Halloween, we shot a little Halloween lingerie special in coordination with our longtime lingerie supplier, Seven Til Midnight. They've provided us with lingerie for a long time now, and I've always been happy with everything they've provided us. A big thank you to Lisa and the whole Seven Til Midnight brand for all the amazing outfits.
In this issue we focused a lot on babes. In fact it's our longest issue to date, and we have TONS of babes in here. Our cover model is the lovely Amy Fay, who I'm sure many of you know. She's one of the most gorgeous ladies I've ever seen, and believe me I've seen a lot. Her shoot was done by Tony Yang, a photographer in New York that I think is dope.
We got a couple girls to come back and shoot for us again, namely Regina Francia and Ami Haruna. I've shot Ami over three times now, and she's always looking extremely sexy. In my opinion these might be some of her hottest photos ever (I'm biased of course since I took them... haha). Regina was on the cover of our November 2013 issue almost a year ago, and we've improved 100x over since then. She's one of the cutest girls I've ever shot, and she has a crazy amazing body.
Arley Elizabeth & Tara De Leon are a couple models that came to me from American Model Management. I've worked with that agency several times now and they always bring out the hottest girls. These two beauties are no exception. They both look drop-dead gorgeous.
Chanel is a girl I've kept up with for a while, but I haven't been able to shoot until now. She's a incredibly attractive woman. Probably because she's not only sexy as hell but also super nerdy as well. I mean she likes dating gamers for heaven's sake. Yeah, she's every guy's wet dream.
Last but not least, we got a couple of great submissions. Bambi was shot by Kenneth Lam and she looks amazing. Ed Marcelino submitted Nicky, who is also a super sexy minx.
Besides all the girls, we have a slew of interesting articles this month. Let's just say one of them involves threesomes.
Are you ready to read the October issue?