First Korean Star to Donate Hematopoietic Stem Cells, Choi Kang-hee
11-17-2007, 12:33 PM
TN1
Proud 2b AA's member


Posts: 3,321
Joined: Aug 2006
Reputation: 11
Amped Points: 9270
First Korean Star to Donate Hematopoietic Stem Cells, Choi Kang-hee
Choi Kang-hee, who received oodles of attention for her role in "My Scary Girl", catches the public's attention AGAIN with her donation of Hematopoietic Stem Cells for leukemia patients!
The actress tried to keep the contribution a secret, but the media found out soon after. Once the secret was out, the public responded with glowing praise - more so because she kept her good deed an unofficial event!
Choi Kang-hee was in the middle of filming "My Love", a movie set for an early 2008 release, when she received a call from the hospital. It was the hospital that she had signed an agreement with in 1999, for the donation of stem cells.
The hospital had a leukemia patient who was a compatible donor recipient to Choi Kang-hee. She quietly asked "My Love" producers for a day-off and went to the hospital for the procedure.
Choi Kang-hee is the FIRST Korean celebrity to donate her bone marrow and we applaud her for her INCREDIBLY praise-worthy deed.
---
11-17-2007, 01:41 PM
VIERAN
cold_icebox


Posts: 6,386
Joined: Oct 2007
Reputation: 10
Amped Points: 15713
RE: First Korean Star to Donate Hematopoietic Stem Cells, Choi Kang-hee
wow, she is amazing. i admire her so much for doing that. this may cause her death but still she's brave enough for donating.
---
11-17-2007, 03:44 PM
Rondillo
I AM... RONICUS!!!!


Posts: 3,456
Joined: Jul 2007
Reputation: 18
Amped Points: 7497
RE: First Korean Star to Donate Hematopoietic Stem Cells, Choi Kang-hee
Aww I'm so happy! This made me get happy chills! Choi Kang Hee is awesome and when I watch her movie My Scary Girl which is on my hard drive, I will see her as that awesome actress who gave her marrow to help save leukemia patients!
---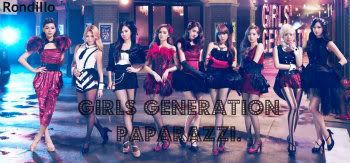 BOOM BOOM BOOM!
♡❤♡♥♡♥ Girls' Generation ♥♡♥♡❤♡
Possibly Related Threads...
Thread:
Author
Replies:
Views:
Last Post
It's True! Charlene Choi and Ronald Cheng Were Married
4jpz
6
3,756
06-18-2010 07:37 PM
Last Post: TN1
Tablo and Kang Hye Jeong married!
Lance
1
3,369
10-27-2009 09:55 AM
Last Post: VIERAN
International Celebrities Give Support To Typhoon Ondoy's Victims; Ways How To Donate
4jpz
9
2,658
10-03-2009 08:37 PM
Last Post: ajimdvt88
Korean Embassy Brings Korean Culture to Manila; K-Pop Stars by Public Demand Only
4jpz
6
5,038
09-28-2009 08:27 AM
Last Post: tut
A suit against the deceased Choi Jin Shil
Lance
4
2,500
06-08-2009 06:44 PM
Last Post: lu-xin
Choi Ji Woo in Wedding Gown
Hollinaz
3
4,654
12-30-2008 05:56 AM
Last Post: bbrach1991
[UPDATED] RIP Choi Jin Shil
4jpz
24
7,791
11-13-2008 12:44 PM
Last Post: vietshortee
Charlene Choi will now be in a movie with Alan Luo!
vietshortee
5
9,405
11-06-2008 02:36 AM
Last Post: saminefeli
[UPDATED] Who Will Get Custody Of Choi Jin Shil's Children?
fake_innocent
4
4,233
10-31-2008 05:47 AM
Last Post: fake_innocent
[Updated] Baek Apologizes For Online Rumors Of Choi Jin Shil
fake_innocent
13
5,650
10-30-2008 11:36 AM
Last Post: VIERAN







User(s) browsing this thread: 1 Guest(s)




Featured Babes on Amped Asia: Misa Campo | Elly Tran Ha | Christine Nguyen | Stephanie Ly



---