10-23-2007, 06:05 AM
(This post was last modified: 10-30-2007 05:05 PM by babydorkee.)
babydorkee
Regular Poster


Posts: 71
Joined: Aug 2006
Reputation: 0
Amped Points: 119
my most recent wallpaper
11-13-2007, 01:44 PM
snoopystuupy
Newbie


Posts: 11
Joined: Nov 2007
Reputation: 0
Amped Points: 23
RE: my most recent wallpaper
it looks nice
11-13-2007, 02:20 PM
Rondillo
I AM... RONICUS!!!!


Posts: 3,456
Joined: Jul 2007
Reputation: 18
Amped Points: 7497
RE: my most recent wallpaper
The left side looks great! The right side looks a little awkward compared to the left. Try reducing the amount of pictures on the right, maybe not have any at all. Nice job though!
---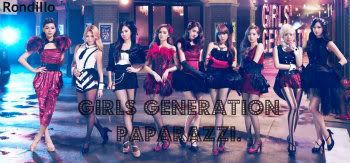 BOOM BOOM BOOM!
♡❤♡♥♡♥ Girls' Generation ♥♡♥♡❤♡
11-13-2007, 02:54 PM
Krazoom
Mr. Meanie


Posts: 3,296
Joined: Apr 2007
Reputation: 16
Amped Points: 7519
RE: my most recent wallpaper
I agree with ron.. To many pics on the left side.. I think you should take out the two colored pics and just leave the pic on the left and the one that's black and white.. That would make it look less cluttered.. Also increase the opacity of the left picture just a bit and decrease the one on the right.. Just my suggestions lol but I think it still looks great..
---
♫ ♪ ♫ ♪ ♫ ♪ ♫
Cause I have sailed a 1000 ships to you,
But my messages don't seem to make it through
04-08-2012, 08:48 AM
bogert
Newbie


Posts: 20
Joined: Apr 2012
Reputation: 0
Amped Points: 47
RE: my most recent wallpaper
It looks nice!! A very good collection.
Possibly Related Threads...
Thread:
Author
Replies:
Views:
Last Post
Wallpaper and my First Banner!
Rondillo
15
5,193
05-12-2012 02:01 AM
Last Post: singa89
My First Creative Wallpaper :D
ChikidiixSenkox3
23
6,244
04-08-2012 08:50 AM
Last Post: bogert
A few hot gravure models in wallpaper
Silversleeves
12
14,128
04-08-2012 08:44 AM
Last Post: bogert
misa campo wallpaper
Legend
11
10,344
02-07-2010 05:36 AM
Last Post: kokobambang
Yoon Eun Hye Homemade Wallpaper
Hollinaz
12
14,939
01-22-2010 06:12 AM
Last Post: kui7-9
wallpaper help!!!!
bellawings90210
3
3,278
03-24-2009 05:22 PM
Last Post: sajan
My Wallpaper
TN1
19
5,297
03-24-2009 05:19 PM
Last Post: sajan
Kyoko Fukada Homemade Wallpaper
Hollinaz
17
10,010
03-24-2008 11:40 AM
Last Post: zaq53
Golf & Mike Wallpaper
animerules4life
12
8,640
12-24-2007 03:02 PM
Last Post: check
Boa wallpaper
Legend
36
10,087
11-13-2007 11:18 PM
Last Post: aerok







User(s) browsing this thread: 1 Guest(s)




Featured Babes on Amped Asia: Misa Campo | Elly Tran Ha | Christine Nguyen | Stephanie Ly



---