Queen In Hyun's Man Review
06-09-2012, 10:17 PM
vietshortee
The Maknae Mod!


Posts: 5,139
Joined: Dec 2006
Reputation: 14
Amped Points: 11470
Queen In Hyun's Man Review
Info:
Korean Title:
Inhyeon Wanghu-ui Namja
English Title:
Queen In-Hyun's Man | Queen In- Hyeon's Man| Queen and I
Genre:
Romance
Episodes:
16
Broadcast network:
tvN
Broadcast period:
April 18th - June 7th 2012
Air time:
Wednesdays and Thursdays
Director:
Kim Byung Soo
Screenwriter:
Song Jae Jung of Coffee House!!!
Main Cast:
Ji Hyun Woo
as Park Boong Do
Yoo In Na
as Choi Hee Jin
Kim Jin Woo
as Han Dong Min
Ga Deuk Hi
as Jo Soo Kyung
Jin Ye Sol
as Yoon Wol
Seo Woo Jin
as King Sukjong
Kim Hae In
as Queen In Hyun
Uhm Hyo Sup
as Min Ahm
Trivia:
* This series is Ji Hyun Woo's very first Sageuk Drama project.
*This series is Yoo In na's first series where she is the leading actress, up until now she has always been part of the supporting casts of series.
I Rate this series 10/10 Stars !!!
"I totally recommend this series to EVERYONE! Seriously it's a MUST SEE ONE! NO JOKE!"
Spoiler Warning: Might contain some MAJOR spoilers.
Queen In Hyun's Man (QIHM)
stars
Ji Hyun Woo
of
A Thousand Kiss fame
, and
Yoo In Na
of
Secret Garden
and
The Greatest Love
, is a time traveling series /story about a scholar
(Kim Boong Do played by Ji Hyun Woo)
from the Joseon era of 1694,who is able to time travel to modern day Seoul, Korea (2012). Our lucky handsome scholar Kim Boong Do then meets beautiful cheery
Choi Hee Jin (Yoo In Na)
, a rookie actress, whose hoping to make her break out role as Queen In Hyun in a Sageuk TV drama. Go back 300 years in Kim Boong Do's time, that's the queen that Kim Boong Do devoted his life to protect and supported her reinstatement as queen alongside the King of Joseon.
So episode 01 of QIHM
starts out by giving us a preview of what kind of drama we are about to get hooked onto and go gaggagag over. Ok well for me it at least did lol. But chea again showcasing that it's a time travel drama. It begins with our leading couple; Kim Boong Do and Choi Hee Jin in their respective home/era year. A numerical clock starts running off and calendar dates zooming by are shown on the screen and our leading couple starts to hurry off to their meeting spot with one another. Kim Boong Do on his horse and Hee Jin driving her car. As the time and date get to a certain point in time, Kim Boong Do makes his way to modern day Seoul and meets Hee Jin. Where they both stand facing one another just gazing into one another's eyes. Gotta love the Cinematography here in this scene! Cinematography is superb in this series I gotta mention too.
And then BAM! Our Series begins! Lol
We begin in Josen time, it's night time and people dressed as ninjas are running within a palace looking ground. As they are running a narrator tells us a story thus far:
"[1694, Sukjong's 20th yr as King of Joseon] 5 years ago, King Sukjong deposed Queen in Hyun. He subjected those who were in opposition to torture. He then placed Lady Jang onto the throne. However 5 years later….When extreme cruelty and wickedness…characterized Lady Jang and the Soron's rise to power,King Sukjong had a change of heart once again. The Norons begin to fight in secret in support of Queen In hyun's restoration. When Miister Min noticed the King's change, he began to plot Queen In Hyun's demise." –

credits to withs2 subs!

Back to the ninja's running it turns out they are assassins sent to kill Queen In Hyun, who is living in a low protected place in the palace…Our
queen (Kim Hae In)
is sitting in her room reading letters from the king saying how he wants her back. She's happy and begins writing a return letter to him, until she hears scary noises outside and gets the feeling she will soon be killed….In a hurrying manner she hopes to finish off her last letter to the king but when her screen doors open...tears streams down her cheeks and she's in frozen mode getting ready to literally get slashed by the assassins sword. But lucky for her, our handsome scholar Kim Boong Do manages to kill the assassin first before he was able to even touch the queen. More assassins comes but our scholar just kicks ass! Well ok sword fights lol. Hardcore action scenes! Then it cuts to Lady Jang and Mister Min (bad peoples) getting notified that there has been a problem and their plan is on the verge of failing because of our Kim Boong Do. HA! In your faces! Bad peoples! XD
Scenes goes back to Kim Boong Do speaking to Queen In Hyun and telling her of his suspicions of the bad peoples and all that and tells her that the people of Joseon and the King wants Queen In Hyun back on the throne now and that she shouldn't worry herself as there are people/supporters like him behind her to protect her with their life.
Then he leaves, and ends up meeting a gisaeng girl (who we learn later as
Yoon Wol played by Jin Ye Sol
) who seems to be on his side/team because he entrusts her with the "important letters that will aid in dethroning the current queen" and what not. Tells the girl to keep it safe for him and in a few days will have people come get it from her, and then he gets ready to ride off on his horse when the girls chases after him and tells him to take a protective tailsman she had receive from a Buddhist Monk and keep it with him always as it will keep him away from harm. From here we can tell this girl hearts our handsome scholar :]. So kind of her. Kim Boong Do accepts it and tucks it in his chest inner pocket of his clothing and rides off. As he rides off he is met with more assassins trying to kill him. He makes it somewhat safely to the kings palace and demands to meet the king. A servant tells him to wait in the library then while he goes off looking for the king to pass along the message. As Kim Boong Do waits in the library, the not giving up assassin busts through the door and tries to kill Boong do again. But our scholar is quick and semi fights back until he gets slash right in the arm! (damn you assassin!!!!) with a weaken arm he can't hold off the assassin very well and even gets kicked down…..dumb assassin though kicks a box that hits the book shelf right next to Kim boong do and books and phamlets falls right in time for Boong Do to catch one and use it as a sheld of somewhat to hold off the sword that has been swung to stab him by the assassin! It takes the assassin a bit of strength to try to drive the sword through the book to get Kim Boong Do. ………..
And then BAM the scene gets switch to modern day Seoul and we see a beautiful girl running super late. It turns out to be our leading actress
Yoo In Na! as Choi Hee Jin
! Turns out she's going out for an audition for a role in a TV series which happens to be Queen In Hyun haha (a series within a series literally) . She runs into a building and comes across with a worker and asks is this where the audition is happening? The worker yeah it is…but it's actually in the building across….haha Fail on our leading lady…She has to run across now and as she goes down a flight of stairs her heels just has to break. Hee Jin is about to give up but her best friend who's trying to be her manager,
Jo Soo Kyung (Ga Deuk Hi)
as well haha calls and ask her has she made it yet.
Hee Jin:
"I'm already late I won't make it……"
Jo Soo Kyung:
"no you still have time the auditions are still going right now!"
Hee Jin:
"But my watch says it's 4 already."
Jo Soo Kyung:
"You're wearing my watch huh?! It's an hour early!"
Heejin perks right up and goes running again. She manages to get to the right location time and finds out she has to wait for her turn so that gives her a few minutes to get dressed in more professional clothing for a good first impression.
Don't know what is going through our lovely Hee Jin's mind…..but instead of going to a bathroom to get changed she finds a corner of an office floor to change in……..-____- *face palm.* She starts to change and in the midst her friends calls so she's taking her time talking on the phone and not getting dressed fast……..all of a sudden she sees shades starts to get pulled up and a guy sees her……..-___-. 3 minutes of struggling with her clothes and him not listening and pulling the shades back down. She's finally fully dressed leaves the office floor and the guy chases her down. Turns out the guy is her ex-boyfriend
Han Dong Min (Kim Jin Woo)
who is a superstar actor now. They chat for a bit and then she goes in for her audition. In the middle of her getting interviewed Han Dong Min comes busting in and unknowingly to our Hee Jin…this audition is to find Han Dong Min's Queen for the series as he will be playing the role of the king. ….Scenes goes to Hee Jin getting a bowl of ramen getting a phone call from her friend asking how the audition went. Hee Jin tells her everything that happens both are somewhat down and says to forget it then.
Hee Jin gets a cab to take her home. The ex-boyfriend manages to get her cell phone number calls her trys to talk to her but she hangs up. She rolls the cab window down sticks her arms and head out for air….phone rings again she gets irritated thinking it's the EX calling…turns out to be Queen In Hyun's Man series director! Right before she can answer the phone. The cab just has to drive over a bump causing her to drop her phone right into a sewer opening. -____- oh Hee Jin! Lol. Panicking she tells the cab driver to stop the car and she runs to the sewer to try to get her phone but can't of course and somehow it picks up and she can hear director on the other line. They speak while she's looks like a crazy person crouching down against the street sewer opening. Turns out she got the role to be Queen In Hyun Man! XD.

Scenes then switches back to our Kim Boong Do holding onto the book as a shield for his dear life against the assassin. As the sword is about to pierce into his chest, Kim Boong do disappears leaving the assassin in shock…Kim Boong Do unconsciously wakes up to find him in an empty library room that he remembers to be full of stuffers. He walks out of the room and goes into the main entrance of the palace to find werid filming objects that he's never seen before…..well he has just time traveled into modern time to the location of the drama Hee Jin will be staring in which also happens to be the kings palace back then too. As he stands in shock and trys to absorb everything in….Hee Jin arrives and taps him on the shoulder thinking he's part of the drama too as a supporting cast. And offers him a donut. She tells him that she has just been casted as Queen In hyun like 30 mins ago! It hasn't been officially announced yet but she's just too happy and had to tell someone! Hehe XD. Boong Do still in shock….just kinda stares….and she starts to feel awkward and probably creeeped out lol so begins to turn to walk away when Kim Boong Do stops her and asks her if she knows if he either dead or dreaming? She says he's neither but he's a bit off though…..and that's ends our first episode of QIHM!
Well I think I can stop there and let ya get on this roller coaster ride to find out what happens between our leading couple. And is Kim Boong Do forever stuck in Modern day Seoul? Or will he be able to go back to his era and how? And all the other questions lol. XD.
I gotta say Screenwriter, Song Jae Jung does it again!!!!! She's the same writer for
K-series Coffee House
with
Kang Ji Hwan
and
T-ARA's EunJung!
Again she creates an ENJOYABLE series where you can't even hate on characters that try to break up our leading couple's relationship lol. Or at least that's how I felt watching Coffee House lol. Plus with Queen In Hyun's man she did well in pacing out the story and how things develop.
There's a great balance of romance, comedy, drama, and action within the series too. Soundtrack is awesome as well. Clothing was beautiful, Cinematography again beautiful. Basically everything was pretty awesome to me! Again highly recommend this series to be watched!
Can't forget how great of chemistry the cast had together too! Everyone seemed so natural playing their characters! Thus everyone was just enjoyable to watch as well!
Oh and one more quick thing. If ya want to see GOOD, SUPER CUTE Korean series kissing scenes. Then ya definitely gotta check this series out XD by farthest the greatest in that field I have ever seen lol. XD.
So chea what are you guys waiting for!!!!! WATCH THIS SERIES NOW!!!! Lol XD
To download this series, please click
here
to be redirect to AA's Official Download Thread for Queen In Hyun's Man!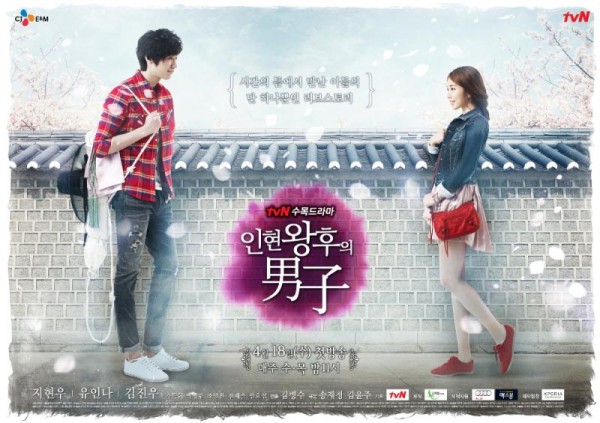 ---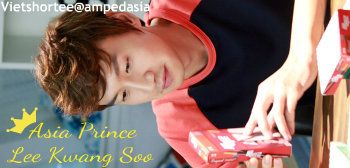 10-19-2012, 12:54 AM
kimuru
Newbie


Posts: 10
Joined: Oct 2012
Reputation: 0
Amped Points: 18
RE: Queen In Hyun's Man Review
My friend and cousin were raving about this drama months ago, but I only started it this week, right now I'm at episode 14 and boy do I know why they were so excited about it. It's a really sweet drama with a very cute couple!
10-19-2012, 02:49 PM
vietshortee
The Maknae Mod!


Posts: 5,139
Joined: Dec 2006
Reputation: 14
Amped Points: 11470
RE: Queen In Hyun's Man Review
yay!!!! finally a post in this thread!!!!!!!!!! lol XD. very cute couple indeed
kimuru
i love how in real life they are a couple too!! because of this series!!!!!!! makes this series that much more great! lol XD.
---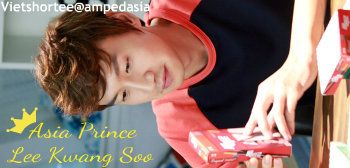 11-04-2012, 03:40 AM
mikishin
Newbie


Posts: 10
Joined: Oct 2012
Reputation: 0
Amped Points: 17
RE: Queen In Hyun's Man Review
This drama is so addictive !! Ji Hyun Woo & Yoo In Na are so cute together. This is my favorite dorama with Rooftop Prince, A love to kill & Nice guy ♥♥♥
11-04-2012, 07:50 AM
blueroses
Newbie


Posts: 27
Joined: Feb 2012
Reputation: 0
Amped Points: 56
RE: Queen In Hyun's Man Review
hahaha
after watching this drama i quit watching other drama because i dont think any drama will be ever win Queen In-Hyun
kekeke
i love Ji Hyun Woo & Yoo In Na !!
luckily they are really dating in real life & that's make the drama more interesting!!! ><

p/s: yoo in na really really pretty!!!!
11-04-2012, 04:01 PM
vietshortee
The Maknae Mod!


Posts: 5,139
Joined: Dec 2006
Reputation: 14
Amped Points: 11470
RE: Queen In Hyun's Man Review
yay more Queen In Hyun's Man fans!
.
---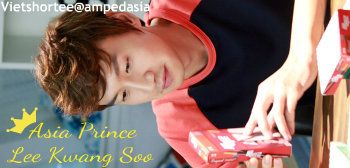 02-10-2013, 01:07 AM
evilaysia
Newbie


Posts: 11
Joined: Nov 2010
Reputation: 0
Amped Points: 18
RE: Queen In Hyun's Man Review
good drama with good actors and actress. especially Yoo In Na, hehehe
03-06-2013, 09:42 AM
kila24.
Newbie


Posts: 26
Joined: Nov 2011
Reputation: 0
Amped Points: 53
RE: Queen In Hyun's Man Review
Ayyaaaa too cute, really great drama in perspective, to see really soon.
Possibly Related Threads...
Thread:
Author
Replies:
Views:
Last Post
Witch Yoo Hee_ quick review
shiho86
4
3,158
07-10-2013 09:51 AM
Last Post: soysuva
Spring Waltz Review
moto46sca
8
5,911
03-06-2013 10:09 AM
Last Post: kila24.
Fantasy Couple Review
saiya
3
2,580
03-06-2013 10:00 AM
Last Post: kila24.
Coffee Prince Review
4jpz
91
22,087
03-06-2013 09:55 AM
Last Post: kila24.
Hwang Jin Yi - Drama Series (review)
VIERAN
17
15,060
02-10-2013 07:50 AM
Last Post: tasteasmile
Coffee House Review
4jpz
28
5,085
10-07-2012 02:01 PM
Last Post: ndwonnie
OldBoy review
gimmestuff
20
6,190
07-15-2011 12:48 AM
Last Post: r33sejoo
Secret Love (2010) review
fake_innocent
1
11,749
01-21-2011 03:57 AM
Last Post: yansky05
My Little Bride Movie Review
vietshortee
56
14,655
02-07-2010 07:11 AM
Last Post: wungreingam
The 1st Shop Of Coffee Prince Review
Daniaa
17
12,591
08-13-2009 06:19 PM
Last Post: roselle







User(s) browsing this thread: 1 Guest(s)




Featured Babes on Amped Asia: Misa Campo | Elly Tran Ha | Christine Nguyen | Stephanie Ly



---