06-21-2007, 10:05 AM
chiuchern
Newbie


Posts: 16
Joined: Jun 2007
Reputation: 0
Amped Points: 27
RE: Inuyasha
I have the anime but havent watch it yet.. Will watch it as soon as possible.. T.T
06-23-2007, 02:29 AM
silentarm
Newbie


Posts: 28
Joined: Apr 2007
Reputation: 0
Amped Points: 59
RE: Inuyasha
i have't watch it yet but it's good to wacth??
06-23-2007, 08:50 AM
vietshortee
The Maknae Mod!


Posts: 5,139
Joined: Dec 2006
Reputation: 14
Amped Points: 11470
RE: Inuyasha
ish pretty good to watch if you like action, funnyness, and a lil romance haha =].
---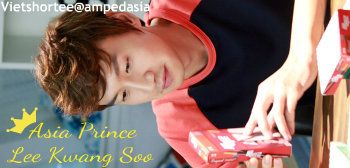 06-26-2007, 02:53 AM
linda-dono
Newbie


Posts: 17
Joined: Jun 2007
Reputation: 0
Amped Points: 37
RE: Inuyasha
I love Inuyasha!! I have seen the anime and 2 movies... I have to see the other movies.
I love the action, I like the love story of it. And the anime is really funny sometimes. Have to watch it again someday
06-27-2007, 05:22 AM
RE: Inuyasha
i have watch this anime and its good but couldnot finish the season.
08-08-2007, 12:51 PM
maywan
Newbie


Posts: 16
Joined: Aug 2007
Reputation: 0
Amped Points: 33
RE: Inuyasha Review
They keep replaying this anime here and I ended up dling the last few eps in jap with eng subs and watched it. I read some of the manga too afterwards..
08-14-2007, 05:57 PM
RE: Inuyasha Review
I used to watch this all the time. I still really like it but I don't get to watch it anymore :-(
10-14-2007, 02:41 PM
RE: Inuyasha Review
The anime is so-so. It would have been great if the series had ended with all the loose ends resolved. Naraku doesn't die, the jewel isn't pieced together, Inuyasha is still a love sick moron, Kagome hasn't ended up with Inuyasha, and the future-past thing hasn't been resolved.
---
Inuyasha and Kagome are my favorite couple but I wouldn't mind Kagome and Sesshoumaru.
08-18-2008, 04:53 PM
RE: Inuyasha Review
i've watched a few episodes of this anime..
i can't finish the series though..
my cousin's crazy bout this (she's 25 years old and just had a baby)
hahaha
08-18-2008, 05:28 PM
VIERAN
cold_icebox


Posts: 6,386
Joined: Oct 2007
Reputation: 10
Amped Points: 15713
RE: Inuyasha Review
i love INUYASHA in fact im a fan of this anime series. thank you so much for sharing this.
---









User(s) browsing this thread: 1 Guest(s)




Featured Babes on Amped Asia: Misa Campo | Elly Tran Ha | Christine Nguyen | Stephanie Ly



---