My Little Bride Movie Review
08-27-2008, 12:31 AM
loope
Newbie


Posts: 17
Joined: Aug 2008
Reputation: 0
Amped Points: 35
RE: My Little Bride Movie Review
I like when the girl said she don't have a boyfriend but she have a husband
what realy funny secenario
08-28-2008, 06:27 PM
June Gan
Newbie


Posts: 17
Joined: Aug 2008
Reputation: 0
Amped Points: 33
RE: My Little Bride Movie Review
Is it really so nice???

Kinda really wanna watch it?

Just love undercover love story...
Fun....
08-28-2008, 10:30 PM
arania
gc95


Posts: 147
Joined: Aug 2008
Reputation: 3
Amped Points: 337
RE: My Little Bride Movie Review
HEY I LOVE THE HERO IN THIS MOVIE
---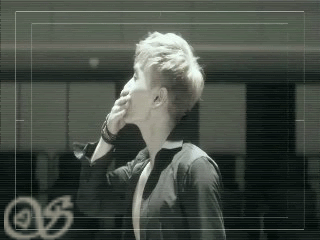 08-28-2008, 11:30 PM
hahazhai
Regular Poster


Posts: 170
Joined: Jul 2008
Reputation: 0
Amped Points: 363
RE: My Little Bride Movie Review
Haha...This is one of the best Korean movie I had watch....Moon Geun Young look very cute in this movie.... recommended to those who are looking for love comedy type....
12-22-2008, 11:45 PM
(This post was last modified: 12-22-2008 11:46 PM by eheads.)
eheads
Regular Poster


Posts: 61
Joined: Dec 2008
Reputation: 0
Amped Points: 130
RE: My Little Bride
(06-02-2007 05:43 PM)

oyasumi Wrote:

Aileen Gutierrez Wrote:I've seen this movie as well.
The young girl in this movie seems to be a really popular young actress. I think I came across her other movies as well(e.g she was a ballroom dancer, the one she was blind). I'm really bad with titles but I'll look it up in my dvd copy.

I'm impressed with the story telling capabilities of Korean films...It leaves you satisfied knowing that there was no other way of telling the story but the way they did...

kudos to this little film..


Yeap, Moon Geun-Young.

She's outstanding. I like how she's so pure. I first saw her in Endless Love: Autumn in My Heart as the young Song Hye-Gyo.

The ballroom dancer thing, it was her movie called "Innocent Steps".

On My Little Bride, at first I just watched it cuz of Kim Rae Won (he's just so charming ), but before I knew it I fell in love with this movie. The only thing missing was a kiss scene, but I guess at that time MGY wasn't allowed to have kiss scenes since she was younger. I wonder if she's allowed now?
the story is very simple but its nice..... the actors are fresh and it really depicted the age gap i mean they really portray what a relationship between a 16 yr old girl to a 24 yr old young man.... hmmm this is happening everywhere.... the two actors are in my list too... they are great and MGY has grown into fine lady this days.. she has a new tv series i think its called the painter of the wind or something like that opposite to park shin yang...
01-02-2009, 02:02 AM
secantofx
Newbie


Posts: 17
Joined: Jan 2009
Reputation: 0
Amped Points: 33
RE: My Little Bride Movie Review
I do like this movie and enjoyed it for the most part. The ending seemed kinda... I dunno... seemed like it was a different style; out of place. No spoilers for those who haven't seen it. ^__^
02-07-2010, 07:11 AM
wungreingam
Newbie


Posts: 14
Joined: Jan 2010
Reputation: 0
Amped Points: 27
RE: My Little Bride Movie Review
very funny n intersting movie
Possibly Related Threads...
Thread:
Author
Replies:
Views:
Last Post
Spring Waltz Review
moto46sca
8
5,393
03-06-2013 10:09 AM
Last Post: kila24.
Fantasy Couple Review
saiya
3
2,337
03-06-2013 10:00 AM
Last Post: kila24.
Witch Yoo Hee_ quick review
shiho86
3
2,790
03-06-2013 09:57 AM
Last Post: kila24.
Coffee Prince Review
4jpz
91
20,614
03-06-2013 09:55 AM
Last Post: kila24.
Queen In Hyun's Man Review
vietshortee
7
1,289
03-06-2013 09:42 AM
Last Post: kila24.
Hwang Jin Yi - Drama Series (review)
VIERAN
17
14,179
02-10-2013 07:50 AM
Last Post: tasteasmile
Coffee House Review
4jpz
28
4,541
10-07-2012 02:01 PM
Last Post: ndwonnie
OldBoy review
gimmestuff
20
5,749
07-15-2011 12:48 AM
Last Post: r33sejoo
Secret Love (2010) review
fake_innocent
1
10,337
01-21-2011 03:57 AM
Last Post: yansky05
The 1st Shop Of Coffee Prince Review
Daniaa
17
11,861
08-13-2009 06:19 PM
Last Post: roselle







User(s) browsing this thread: 1 Guest(s)




Featured Babes on Amped Asia: Misa Campo | Elly Tran Ha | Christine Nguyen | Stephanie Ly



---