05-25-2010, 10:32 AM
Rondillo
I AM... RONICUS!!!!


Posts: 3,456
Joined: Jul 2007
Reputation: 18
Amped Points: 7497
Graphics Request Form
For those who want to make a request for a banner, wallpaper, avatar, etc., this will be the form to use when making the request. Simply copy and paste all of the info below and post in the desired thread that you wish to make a request for. You have to provide the pictures you want to use, and state the color, size, overall theme (hearts, bubbles, etc. if any), and other specific details you want added (quotes, phrases, etc.). If you can't or don't know what to put in one of the details, it's okay. It just makes my job easier if you can though!
Make your requests at:
Banners/Wallpapers/Avatars
iPhone/iTouch Wallpapers
Graphic Request Form
Quote:Request Type:
Size:
Picture(s):
Color/Theme:
Other:
EXAMPLE
Request Type: Banner
Size: 400 x 100
Picture(s):
http://1.bp.blogspot.com/_S_JldCDb8rA/S7...-genie.jpg
Color/Theme: Pink, bright colors
Other: Please put her name, Jessica Jung, in Korean. Also put the words "Tell Me Your Wish"
It should go something like that and it looks really clean!
---
---
Now here are my current projects checklist:
Girls' Generation!
---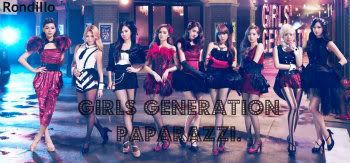 BOOM BOOM BOOM!
♡❤♡♥♡♥ Girls' Generation ♥♡♥♡❤♡









User(s) browsing this thread: 1 Guest(s)




Featured Babes on Amped Asia: Misa Campo | Elly Tran Ha | Christine Nguyen | Stephanie Ly



---