[TW-Series] Autumn's Concerto
01-29-2010, 08:45 PM
vietshortee
The Maknae Mod!


Posts: 5,139
Joined: Dec 2006
Reputation: 14
Amped Points: 11470
[TW-Series] Autumn's Concerto
Autumn's Concerto
Taiwanese Title:
Xia Yi Zhan, Xing Fu
English Titles:
Autumn's Concerto / Next Stop, Happiness
Genre:
Romance
# of Episodes:
21
Broadcast Period:
2009-2010
Opening Theme Song:
I Love Him
by Della Ding
Ending Theme Song:
Suddenly Want To Love You
by Della Ding and Emil Chau
Insert Songs:
Family
&
Why did you lie
by Della Ding, I
Thought,
All for Love
by Victor Huang
Main Cast:
Ady An
as Liang Mu Cheng
VanNess Wu
as Ren Guang Xi
Xiao Bin Bin
as Xiao Le
Tiffany Xu
as He Yi Qian
Chris Wu
as Hua Tuo Ye
Synopsis:
Ren Guang Xi, a cocky law student, seems to lead the perfect life. He's the sole successor to a huge and famous business and a talented ice hockey player. But in reality, his lonely life lacks joy, laughter and motivation. That is until he meets Liang Mu Cheng, the new bento seller at his school canteen. Although orphaned at a young age, Mu Cheng does not let her past affect her and lives life with great passion and determination. A harmless bet brings the two together and Guang Xi slowly changes as Mu Cheng teaches him how to give and love. Tragedy strikes when Guang Xi suddenly has to go through a major brain surgery which causes him to lose his memory. His mother begs Mu Cheng to leave him and the latter has no choice but to do so. Little does she know that she already has Guang Xi's child.
Six years pass. Mu Cheng lives a quiet life with her young son in the countryside while Guang Xi is now a successful lawyer and is engaged to He Yi Qian, the kind and beautiful doctor who took care of him after his surgery. A strangely familiar piano piece stirs Guang Xi's heart as he struggles to recall his past romance with Mu Cheng. How will the couple make up for six years of lost time?
Trivia:
*This serie is connected to the plot of
TW-Serie My Queen
with Ethan Ruan and Cheryl Wang!
Download Links (English Hardsubbed) Provided by Sublimes:
(mp4. format)
REUPLOADED VIA MEGA:
Episode 01
|
Episode 11
Episode 02
|
Episode 12
Episode 03
|
Episode 13
Episode 04
|
Episode 14
Episode 05
|
Episode 15
Episode 06
|
Episode 16
Episode 07
|
Episode 17
Episode 08
|
Episode 18
Episode 09
|
Episode 19
Episode 10
|
Episode 20
Episode 21 Finale
NOTES from vietshortee:
Episodes/Subs/EXTRAS courtesy to Sublimes
Info courtesy to D-Wikis.
If you encounter a broken link or other problems, kindly PM me immediately, so that the problem – for as long as it is within my lowly powers – be corrected the soonest time possible.

ENJOY!!!
---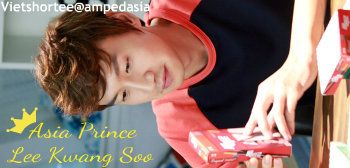 03-04-2010, 12:27 PM
alikim
Newbie


Posts: 30
Joined: Dec 2007
Reputation: 0
Amped Points: 66
RE: [TW-Series] Autumn's Concerto
Thank you for all the links. I haven't watched Taiwanese drama in a long time and now there are so many to watch. I read good things about this drama so can't wait to watch it.
03-05-2010, 05:54 PM
vietshortee
The Maknae Mod!


Posts: 5,139
Joined: Dec 2006
Reputation: 14
Amped Points: 11470
RE: [TW-Series] Autumn's Concerto
no problem
alikim
enjoy! but chea lol like you i've read good things about this drama, yet haven't been able to see it yet! so i'm hoping that free time will soon come to me lol so that i can watch it! lol
---
added:3.20.2010
and it's a wrap for this serie! enjoy peoples! =]
---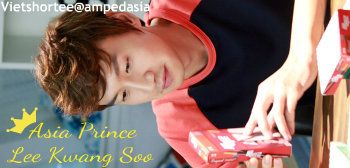 03-30-2010, 09:28 PM
aquamizu
GD Loving Mod


Posts: 2,521
Joined: Dec 2009
Reputation: 11
Amped Points: 6116
RE: [TW-Series] Autumn's Concerto
omg..i just finished watching the series...man my eyes are swollen from all the crying!!!but it is good..it was worth all the tears..better go get some water before i pass out!!lol..
---
*made by

vietshortee

*
03-31-2010, 03:27 AM
vietshortee
The Maknae Mod!


Posts: 5,139
Joined: Dec 2006
Reputation: 14
Amped Points: 11470
RE: [TW-Series] Autumn's Concerto
lol
aquamizu
yes i hear this one is a sad one lol XD
---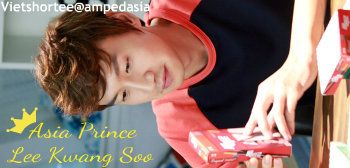 06-06-2010, 12:50 PM
tut
psalms 73:26


Posts: 194
Joined: Nov 2007
Reputation: 0
Amped Points: 409
RE: [TW-Series] Autumn's Concerto
thanks for the link.i did'nt actually thought that im gonna fall in-love with this drama.my inner fangirl just come out.lol.thought this is just old same meteor ganden+love story in harvard kind of story.but its actually refreshing...sublimes did a great job subbing.
---
The poet seeks what is nowhere in all the world,
And yet-somewhere-he finds it.
07-10-2010, 06:09 AM
vietshortee
The Maknae Mod!


Posts: 5,139
Joined: Dec 2006
Reputation: 14
Amped Points: 11470
RE: [TW-Series] Autumn's Concerto
ok so i finally finished watching Autumn concerto yesterday and i think it's time for my rambling. LOL.. so here goes LOL
oh and if you guys haven't seen Autumn Concerto yet. heads up DON'T READ MY POST!!!! CAUSE IT COULD HAVE SPOILERS!!!!!!!!!!!!!! LOL. Reading it is your choice!!! LOL.
I got to say Autumn Concerto is by far VanNess's best serie as the lead actor!!!!!! and his actting has gotten really good and better. so woot woot Vanness
and like lots of people i loved the chemistry he had with leading actress Ady An and as well as Xiao Bin Bin their son in the serie. this family in this serie has got to be the cutest family in a serie ever!!! lol. and speaking of them as a family i came across this news a couple days too and thought i share lol cuteness.!
http://www.cpopaccess.com/2010/07/bin-br...t=FaceBook
ok. now the serie. at the beginning from reading comments i thought this serie was totally one of those hardcore crying out eye serie. but for me it actually wasn't... sure i got teary at parts but i didn't really bawl lol XD. so that was kinda surprising to me lol. i thought it was rather just a normal average emotion serie lol.
then what really surprised me too was what happened when Vanness in the series as Guang Xi finally remembered his past before getting his brain surgery!!!!! i thought after finding that out he would pull one of those meteor garden - Dau ming Xu like thing of not caring about what his mom would said and do all his might to be with his lover in this case Mu Cheng (Ady An)! But it totally surprised me how he somewhat SNAPPED like literally SNAPPED lol (Vanness was really good at actting that some times the way he looks with eyes gave me some chills LOL) and chea kinda seem like he got meaner!!!! that whole thing really got me by surprised!.
and then the whole things that happens to Tuo Ye's sister!!!!!! Chi Xin i believe it was.!!!!! that whole thing totally took me by surprise too!!!!!!! i would think she left hua village and really when into you know music industry and then BAM!!! that whole thing of her being caught by bad guy and stuffers...way sad. i got to hand it to the actress as Tuo ye's sister for those scenes. she did really well. that i was sad and scared to see how she was treated and how she acted. and in the end of the serie her looking like a normal girl not too girly was nice. she looked pretty. .
at first watching these episodes with these parts. i was like WHOA! but i guess overall it fits into how the serie unfolds lol.
from opening and ending credit i was hoping to see more cute family scene between guang xi, mu cheng, and xiao le. but not enough for me lol XD. but with the ones that were in the serie omg i was just liek gahhhhhhhhhhhhh cutest family ever!!! lol.
but yes overall another great serie onto my top serie list! lol .
oh and i learned that Autumn Concerto kinda follows after TW-Series My Queen's plot with Ethan Ruan too. cause when Xiao Le shows his parents the magazine at the end with Yian Qi (Tiffany Hu) in it. on the other page is Ethan Ruan as a top doctor too for My Queen! lol. and how crazy that in real life their a couple LOL. so that was kinda cool and intersting to see lol. real life couple on the same magazine LOL. XD. and speaking of Ethan Ruan.
reminds me of the casting!! cause people in fated to love you and boy from easy fortune happy life was in this serie too! so that made this serie fun to watch too! lol cause i know the casting pretty well! lol.
ps. will probably be adding the OST and an extra mv of the main song of the serie since yes i like them and have them too lol XD
---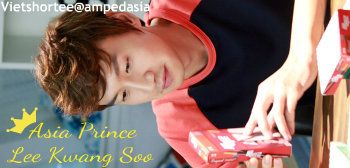 07-10-2010, 10:20 AM
baxter01
Newbie


Posts: 36
Joined: Sep 2008
Reputation: 0
Amped Points: 77
RE: [TW-Series] Autumn's Concerto
Vietshortee;
I'm so gladdddddd you're in love the Ren Quang xi's family like all of us, I love the father & son were giving one another the carrots...lol
Maybe they'll make a sequel, Xiao le needs a sister, a dog & a cat...would it be fun to watch all of them chasing one another around the house?
07-12-2010, 02:37 AM
vietshortee
The Maknae Mod!


Posts: 5,139
Joined: Dec 2006
Reputation: 14
Amped Points: 11470
RE: [TW-Series] Autumn's Concerto
haha
baxter01
i saw your last post in the peach girl d/l thread lol.
but yes i love the ren family
. i miss seeing them!! lol. feels a bit werid that i've finished seeing that serie! LOL. but chea that was ooober cute making each other eat carrots when they both don't like it! lol. cuteness lol.
but lol. sequel eh? doesn't sound bad at all to me! lol. xiao le needs a sister? perhaps? but then he already has cute tang tang though! LOL omg that girl was adorable too! lol. sooo ooober cute omg lol.
ok i'm officially done uploading things that goes with this serie lol. OST and an MV is up on the main page! enjoy peoples! lol.
---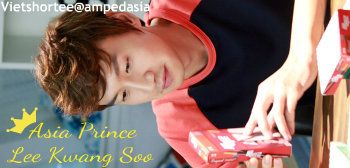 07-17-2010, 05:49 AM
baxter01
Newbie


Posts: 36
Joined: Sep 2008
Reputation: 0
Amped Points: 77
RE: [TW-Series] Autumn's Concerto
thanks Vietshortee for all the work that you've done for us.
misu misu








User(s) browsing this thread: 1 Guest(s)




Featured Babes on Amped Asia: Misa Campo | Elly Tran Ha | Christine Nguyen | Stephanie Ly



---