2009 Korean Drama: You're Beautiful
10-10-2009, 01:16 AM
4jpz
Spaced Out


Posts: 6,828
Joined: Jan 2007
Reputation: 32
Amped Points: 16447
2009 Korean Drama: You're Beautiful
---
---
Update

as of April 13, 2010:
A.N.Jell launches official website. Check them out here: http://www.anjells.com/

Go MiNam/MiNyu and TaeKyung also invites fans to visit the site:
---
---
Info
:
Title:
You're Beautiful
Also known as:
You're Handsome
|
He's Beautiful
Genre: Romantic Comedy
Country: South Korea
Languages: Korean
Number of Episodes: 16
Broadcast network: SBS
Broadcast period: 2009-Oct-07 to TBA
Air time: Wednesday & Thursday 21:55
Official website:
http://tv.sbs.co.kr/anjell/
Director:
Hong Sung Chang
(홍성창)
Screenwriter: The Hong sisters:
Hong Jung Eun
and
Hong Mi Ran
. The creators of Hong Gil Dong (KBS2, 2008), Couple of Fantasy (MBC, 2006), My Girl (SBS, 2005), and Delightful Girl Choon Hyang (KBS2, 2005)
Cast
:
A.N.JELL
Jang Geun Suk
as Hwang Tae Kyung
Park Shin Hye
as Go Mi Nam (Male) / Go Mi Nyu (Female)
Lee Hong Ki
as Kang On Yu / Jeremy
Jung Yong Hwa
as Kang Shin Woo
Extended cast
UEE
as Yoo He Yi
Bae Geu Rin
as Sa Yu Ri (Fan club president)
Kim In Kwon
as Ma Hoon Yi (Mi Nam's manager)
Choi Ran
as Choi Mi Ja (Mi Nam & Mi Nyu's aunt)
Kim Sung Ryung
as Mo Haw Ran
Jung Chan
as President Ahn
Choi Soo Eun
as Wang Kko Di
Cameos
After School
as Before School in Episode 1
Synopis
:
A story about the behind-the-scenes life of an idol group. Tae Kyung and On Yu are in search of a new member for their idol group. However at the last minute, the member suffers an injury and his twin sister, Mi Nyu, steps in to disguise as him.
Episode Recaps
by javabeans:
Note

: Spoiler alert! Click at your own risk!
01
|
02
|
03
|
04
|
05
|
06
|
07
|
08
|
09
|
10
|
11
|
12
|
13
|
14
|
15
|
16 Finale
Related News
Videos
Trailer:
http://www.youtube.com/watch?v=1epo3E1AErA
After School's Cameo on Episode 1:
http://www.youtube.com/watch?v=6ezFWMPH8r
Pictures
Posters:
Still images / Behind-the-Scenes (BTS):
|
005
|
006
|
007
|
008
|
009
|
010
|
011
|
012
|
013
|
014
|
015
|
016
|
017
|
018
|
019
|
020
Credits to javabeans for the following animated gif
Downloads
---
10-10-2009, 01:48 PM
vietshortee
The Maknae Mod!


Posts: 5,139
Joined: Dec 2006
Reputation: 14
Amped Points: 11470
RE: 2009 Korean Drama: You're Beautiful
so after looking up and reading about this serie, i thought i check out the teaser for it. and i gotta say it got me interested lol. so looks like another serie is added to the download list! good lordie too many kahhhhh! lol. XD but lol i think the main actor guy's hair is a bit funny haha XD.
---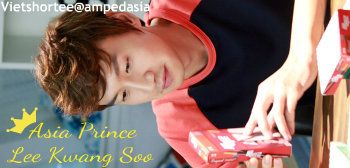 10-10-2009, 07:52 PM
tupou
Newbie


Posts: 13
Joined: Oct 2009
Reputation: 0
Amped Points: 23
RE: 2009 Korean Drama: You're Beautiful
By the looks of the trailer this is going to be an awesome drama... i really can't wait to watch it....
10-15-2009, 02:33 PM
vietshortee
The Maknae Mod!


Posts: 5,139
Joined: Dec 2006
Reputation: 14
Amped Points: 11470
RE: 2009 Korean Drama: You're Beautiful
just watched episode one of this serie. and i'm LIKING IT! =] From Goong S i wasn't really a fan of ParK Shin Hye because of her character in that lol. but in this serie, i think she's awsome haha. something about these series with a girl acting as a guy! lol i enjoyed hana kimi, coffee prince, and now this serie! lol. XD

but chea just gotta say Lee Hong Ki is wayyy cute in this serie! his character is too adorable! lol. =]. the part where he signed Park Shin Hye's character's fan was wayyyy to funny haha.

and lol the leader guy of AN.J.ELL has hair that reminds me off TOP of Big Bang haha XD. for some reason i keep laughing everytime i see him haha >< not to mention the part where he was in his room/dorm he put his hair in a ponytail like one right in the middle of his head LOL. like a baby! haha too cute and funny.

and from the watching the first episode i'm already loving the OST! that i ended up downloading it right away after finishing the first episode! lol. and now i'm listening to it lol. and wow surprised Park Shin Hye also sings! lol. i'm surprised no songs from after School or FT. Island as a whole group! in the OST! lol. only lee hong ki but chea still a bit surprise haha.

and chea the story behind why the "real" "Go Mi Nam" wants to sing i thought was touching. but LMAO i'm still not really getting the whole nun part in this serie lol >< i think it's kinda random at the moment haha. but neverless it makes the serie pretty hilarious lol ><.

but chea definitely liking this serie already! =]
---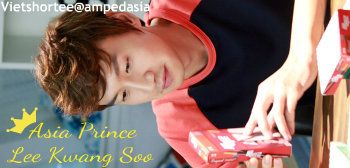 10-17-2009, 06:02 AM
RE: 2009 Korean Drama: You're Beautiful
This drama is surprisingly good. It reminds me of Boys over Flowers a little with the 4 elite boys.
It's very sweet and funny.
10-17-2009, 10:34 AM
4jpz
Spaced Out


Posts: 6,828
Joined: Jan 2007
Reputation: 32
Amped Points: 16447
RE: 2009 Korean Drama: You're Beautiful
OMG! I had a marathon last night! Right after WithS2 released episode 2 and it's all good, you guys! You won't regret watching it! There's no dull moment and everything is building up as the drama rolls! And Hong sisters, you rock!!!
There are random moments that makes me laugh out loud in odd moments in the drama... like in episode 1, when Go Mi Nyu avoided looking at David's yonder anatomy... or the one random shot showing the spiderweb with the huge dragonfly in the middle. It's like the prey finally rules! lol... and the egg hawking truck in episode 2 while Go Mi Nyu/Nam is sporting bandages and all! hilarious!
The cast is awesome! Great casting in there! I thought PSY as a guy is a little too pretty for me but her acting is sooo good too! I mean she can be a guy guy but still has a femininity in her that is endearing... oh the scene wherein she checks out the lips of the 3 guys is soooo cute! and makes me want to kiss those guys too! lol... Tae Kyung kinda reminds me of the clean-freak guidance counselor in Glee! He's not over the top like her but the way he notices every each unorganized detail is soo cute! lol... He can absolutely pull off the meanie guy , kinda reminds me of JGS role in Hong Gil Dong... plus JGS is yum! lol... skinny but yum!
Jeremy is sooo adorable! He will be the annoying kid brother that everyone loves! I should be gross out with the way he ate the orange but man! It's kinda sexy as hell! lol... and he's dimwit ways is funny!... and Shin Woo is the perceptive silent type one and I like his character. He doesn't bust Go Mi Nam when he found out he's a girl but takes care of him. I love the way he protected Go Mi Nam in the shower in episode 2!
Oh is it just me or is the A.N. Ent prexy kinda looks like JYP?! A more fine-looking (sorry JYP! lol) younger JYP and the way he mouths the occasional English phrases is funny!
idk if this is a booboo but when Mi Nam/Nyu lock lips with Tae Kyung when Mi Nam/Nyu fell, they locked lips on Mi Nam/Nyu's right and Tae Kyung's left, right? but the bruises on their lips are on the opposite side... Another thing... Is it just me or is JGS wardrobe looks the same, not just the constantly gray color but the cut/styling as well, you know those drape/Sabrina cut shirts he has on looks kinda similar if not the same thing! mmmm....
That's all for now! But I'm really looking forward to the next release of subs... I can't wait to see if Tae Kyung is really the son of the actress that I'm thinking is Mi Nam/Nyu's mom...
edit:
Oh I forgot the babies in the shower room! lol
.. and the scene about the top search engine hits... lol... You're Beautiful is #4! lol... and the manager said "You're Beautiful? What is You're Beautiful?" Hilarious
---
10-17-2009, 02:56 PM
vietshortee
The Maknae Mod!


Posts: 5,139
Joined: Dec 2006
Reputation: 14
Amped Points: 11470
RE: 2009 Korean Drama: You're Beautiful
lol nice ramble there
4jpz
>< lol although i knew there would be spoilers in your post about episode 2 i still just had to read your rambling haha XD
---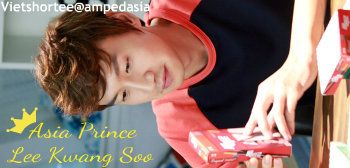 10-17-2009, 03:47 PM
4jpz
Spaced Out


Posts: 6,828
Joined: Jan 2007
Reputation: 32
Amped Points: 16447
RE: 2009 Korean Drama: You're Beautiful
sorry sorry
viet
! my bad! I just thought you already watched it, seeing that you watched e1 first! But I hope I didn't spoil it too much
Almost 12 hours after having YB marathon, I'm still in the euphoric mode... the teaser for e3 was sooo interesting! wah! Makes me inspired to create a new siggy... if only I can find a cool YB pic!
---
10-18-2009, 07:00 AM
vietshortee
The Maknae Mod!


Posts: 5,139
Joined: Dec 2006
Reputation: 14
Amped Points: 11470
RE: 2009 Korean Drama: You're Beautiful
MAJOR spoilers within this post of episode 2 of You're Beautiful
REad at your own RISK?!? lol
still thought just to blank my post out for people that haven't seen this serie yet.
@ 4jpz: this post is like talking to you basically lol so you can of course read it lol XD
haha don't worry about it
4jpz
like i said! i KNEW your ramble would have to contain spoilers! yet i just had to read to see what you ramble about! so don't worry about it! lol.
the only two BIG thing you spoiled for me was that Shin Woo found out that Go Mi Nam was a girl already! lol. but then i would somewhat think whoever caught her at the end would definitely erm figure out she's a girl...lol XD or you know like carry her. cause same thing happened in erm Hana Kimi! LOL. so out of the three guys someone was bound to figure her out already lol.

and then the kissing! although from reading your ramble you spoiled about a lip lock...i didn't know which part it would be in the epsidoe. and to my surprised it ended up being from her being caught too LOL >< but oh lordie ewwwwww the whole thing about her puking while that happens lol. EWWWWWWWWWWWWWWWWWWWW is all i can say LOL. XD but LMAO poor Tae Kyung the clean freak having to go thru such LOL. and chea wayyyyyyyyyyyy hilarious how he's such a neat freak haha. and i thought i was bad of a neat freak, he's way more neat freak than i am LOL. being able to remember how he put/angles his lamp. good gawd! that's hardcore! LOL. XD

but chea going back and around to what i've been rambling about so far. my first thought before watching episode 2 that Tae Kyung would of course be the one that catches Go Mi Nam. I mean that's a no brainer lol cause he got to her first at the end of episode 1 lol. so i thought he would figure her out first lol. but poor the oh so clean guy...going thru such a thing that caused him to FAINT! LOL. XD So Shin Woo was the first to figure her out so that surprised me lol. But then after that whole incidant and further into the video surprised that Taw Kyung ends up finding out too!!!!! i would think they would hold that off a bit? but no this series goes straight to the interesting parts! lol.

and lol cutie yet slow mr. jeremy (Lee hong ki) is the only one that hasn't figured it out LOL. yet he's always the one saying it's as if Go mi Nam is a girl and all that haha. goshies he way adorable and such a lovable character in this serie! but haha

4jpz

you were right, such a gross way of eatting an orange LOL. XD biting it as if it was an apple! lol. >< but haha Lee Hong Ki's facial expression at things are just too cute and funny! just the way he was expressing like "ew why does Go Mi Nam skin feel so smooth?" an oh i have the the goosebumps kinda thing was just too funny! and LOL he er name his dog as angelina jolie? >< LOL XD.

and yes the egg truck was just plain hilarious in this episode! and the way Shin Woo covers Go Mi Nam's eyes in the locker room was definitely cute or just maybe the way he said "i erm can't shower when you're in here". lol. cute cute.
but chea episode 3 looks pretty darn interesting one protective...one want go mi nam to be GONE as in DISAPPEAR! lol. gahhhhhhhhhhhh i have a feeling imma end up using viiki tonight or somehting! LOL ><
---
added: 10.23.09
i'm absolutely loving this serie lol. been watching ahead using Viiki's lol >< i gotta say this series i think has like the cutest parts/scenes ever lol. plus random ones that just makes me laugh and crack up like a fool LOL.
i think it's so cool that it revolves around the life of idol group! haha funny how i believe in episode 3 or 4. Go Mi Nam had to do the remember idols groups game! LOL. Girls Generation! 9 members! SUper Junior 13 Members! 2NE1 4 members! wonder girls 5 members!!! LOL. and then LOL about her manager trying to figure out ways to say sorrie and he does suju's sorry sorry dance LOL. tooo funny!
speaking of music i find it so random that whenever one of the characters are at a store or place in the serie the background music would be american music! LMAO hella random!!!! lol. what makes its funnier is that i've heard Miley Cyrus- climb song and then Drake - best i ever had LOL. o man...toooooooooo funnny!.
but man this series be reminding me of Hana Kimi and Boys Before Flowers at times! lol. A.N.Jell guys remind me of F4 lol. like Hwang Tae Kyung somewaht like Jun Pyo. and then Shin Woo like ji hoo! (his parts are soooo sad too up in the serie! =/, yet he's such a caring guy =/ definitely like ji hooo XD) and then Jeremy aka HOng Ki is like Jiro's character in Hana Kimi too me LOL. and then him with jolie is like Wu Zun with his doggie in Hana Kimi too! lol. and of course Go Mi Nam liek ella in hana kimi lol. XD.
oh and i think UEE of after school is doing really well with her character in this serie, she can really pull of the look of acting innocent yet can be a byotch! LOL. (sorrie for the language) haha. but chea props goes to UEE.
anywho i think i'll stop my rambling here....i'm pretty sure i can go on and on.....but ehhh...lol.
just overall i'm loving this serie...and it's definitely another fav asian serie XD.
---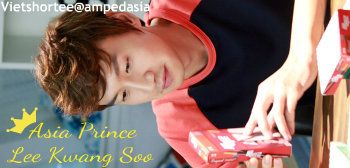 10-30-2009, 08:44 PM
Someone06
Newbie


Posts: 11
Joined: Oct 2009
Reputation: 0
Amped Points: 23
RE: 2009 Korean Drama: You're Beautiful
ive seen some of the preview of this series, and i'll definitely watch this it looks interesting and fun to watch for.
Possibly Related Threads...
Thread:
Author
Replies:
Views:
Last Post
The Best Korean Drama Suggestion
6r!nL3n_86
78
57,443
09-07-2013 12:00 AM
Last Post: h00k
2010 Korean Drama: My Girlfriend is a Gumiho
4jpz
58
20,150
09-06-2013 11:58 PM
Last Post: h00k
2010 Korean Drama: Personal Taste
4jpz
54
19,921
01-29-2013 03:18 PM
Last Post: nrshaa
bad korean drama u ever watch....beware!! spoilers ahead!!!
shinbi
73
18,792
01-29-2013 03:16 PM
Last Post: nrshaa
korean or japan drama
rahwana
56
10,332
12-08-2012 01:24 AM
Last Post: watashiwachiaki
2009 Korean Drama: Smile, You
smartiesko
13
5,856
12-07-2012 07:40 AM
Last Post: ncimmm
2009 Korean Series: Dream!
vietshortee
14
10,309
03-09-2012 02:22 PM
Last Post: ucierx
The Best Couple in Korean and Japan Drama Series
bingbing
0
1,430
11-10-2011 05:00 PM
Last Post: bingbing
2009 Korean Drama: Take Care of Agasshi a.k.a. My Fair Lady a.k.a. Lady Castle
4jpz
20
11,129
08-05-2011 08:20 PM
Last Post: mcnice
2009 Korean Drama: Iris
TN1
18
11,606
07-15-2011 08:24 AM
Last Post: joon-suh







User(s) browsing this thread: 1 Guest(s)




Featured Babes on Amped Asia: Misa Campo | Elly Tran Ha | Christine Nguyen | Stephanie Ly



---