04-20-2009, 09:27 AM
Anson Hu
Have you ever heard a song from Anson Hu Yan Bin? What do you think of his voice?
I'm an avid fan of Anson's. I like the variety of melodies that he has sung, from the tragic war ballad Jue Bie Shi to the lighthearted Mischievous Boy.
His voice is heavenly, too.
04-20-2009, 11:04 AM
vietshortee
The Maknae Mod!


Posts: 5,139
Joined: Dec 2006
Reputation: 14
Amped Points: 11470
RE: Anson Hu
I know Anson Hu! from his insert song for Love Contract! the Waiting for you song of his! and i would agree with you his voice is awsome and sweet lol =]. I also enjoyed how he sang the taiwanese version of the song Soaring from high School Musical with Stephy Tang! lol. but yup yup i know who Anson Hu is! =]
---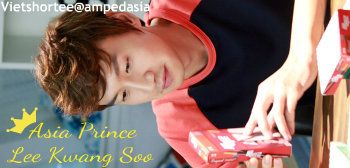 User(s) browsing this thread: 1 Guest(s)




Featured Babes on Amped Asia: Misa Campo | Elly Tran Ha | Christine Nguyen | Stephanie Ly



---