12-16-2008, 04:54 PM
sellene_03
Regular Poster


Posts: 118
Joined: Sep 2008
Reputation: 0
Amped Points: 267
What would you do?
What would you do if everything seems to fall apart?
When you don't even have any place to go, even the place you called "home"?
When there's no one around to talk to, even your so-called "friends"?
And you have no way to express what you feel.
You can't even describe it, you just feel sad, gloomy or depressed with no reason..
A little bit dramatic isn't? (or should I say exaggerated)
But, I somehow feel this way.
If this happens to you, what would you do?
---
There is only one way to happiness, and that is to cease worrying things which are beyond the power of our will.
-- Epictetus
12-16-2008, 05:57 PM
(This post was last modified: 12-16-2008 05:58 PM by VIERAN.)
VIERAN
cold_icebox


Posts: 6,386
Joined: Oct 2007
Reputation: 10
Amped Points: 15713
RE: What would you do?
Pray, talk to HIM and say what you want by that you'll be enlightened at least it will lessen your burdens.
---
12-17-2008, 06:38 AM
Rondillo
I AM... RONICUS!!!!


Posts: 3,456
Joined: Jul 2007
Reputation: 18
Amped Points: 7497
RE: What would you do?
You can also talk to us and let out everything you wanted to talk about. We'll be here to help you and help you get through your problems!
---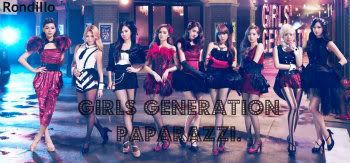 BOOM BOOM BOOM!
♡❤♡♥♡♥ Girls' Generation ♥♡♥♡❤♡
12-19-2008, 12:54 AM
sellene_03
Regular Poster


Posts: 118
Joined: Sep 2008
Reputation: 0
Amped Points: 267
RE: What would you do?
Thanks for the advice.. i really appreciate it..
---
There is only one way to happiness, and that is to cease worrying things which are beyond the power of our will.
-- Epictetus









User(s) browsing this thread: 1 Guest(s)




Featured Babes on Amped Asia: Misa Campo | Elly Tran Ha | Christine Nguyen | Stephanie Ly



---