09-04-2008, 02:47 PM
VIERAN
cold_icebox


Posts: 6,386
Joined: Oct 2007
Reputation: 10
Amped Points: 15713
Things girls don't know!
1. Guys are more emotional then you think, if they loved you at one point, it'll take them a lot longer then you think to let you go, and it hurts every second that they try.

2. Guys may be flirting around all day, but before they go to sleep, they always think about the girl they truly care about.

3. Guys go crazy over a girl's smile.

4. Guys will do anything just to get you to notice him.

5. Guys hate it when you talk about your ex-boyfriend or ex love-interest. Unless they're going for the "let her complain to you and then have her realize how wonderful and nice you are" method.

6. A guy who likes you wants to be the only guy you talk to.

7. Boyfriends need to be reassured often that they're still loved.

8. Guys don't care how gorgeous you are, if you're a bitch-- Goodbye.

9. Giving a guy a hanging message like "You know what?!..uh...nevermind.." would make him jump to a conclusion that is far from what you are thinking. And he'll assume he did something wrong and he'll obsess about it trying to figure it out.

10. Girls are guys' weaknesses.

11. Guys are very open about themselves.

12. If a guy tells you about his problems, he just needs someone to listen to him. You don't need to give advice.

13. A usual act that proves that the guy likes you is when he teases you.

14. Guys love you more than you love them.

15. Guys use words like hot or cute to describe girls. They rarely use beautiful or gorgeous. If a guy uses that, he loves you or likes you a whole hell of a lot.

16. No matter how much guys talk about asses and boobs, personality is key.

17. Guys worry about the thin line between being compassionate and being whipped.

18. Guys think WAY too much. One small thing a girl does, even if she doesn't notice it can make the guy think about it for hours, trying to figure out what it meant.

19. If the guy does something stupid in front of the girl, he will think about it for the next couple days or until the next time he spends time with the girl.

20. If a guy looks unusually calm and laid back, he's probably faking it and is spazzing inside.

21. When a guy says he is going crazy about the girl, he really is. Guys rarely say that.

22. When a guy asks you to leave him alone, he's just actually saying, "Please come and listen to me."

23. If a guy starts to talk seriously, listen to him. It doesn't happen that often, so when it does, you know something's up.

24. When a guy tells you that you are beautiful, don't say you aren't. It makes them want to stop telling you because they don't want you to disagree with them.

25. When a guy looks at you for longer than a second, he's definitely thinking something.

26. A guy has more problems than you can see with your naked eyes.

27. Don't be a snob. Guys can be intimidated and give up easily.

28. Guys talk about girls more than girls talk about guys.

29. Guys really think that girls are strange and have unpredictable decisions and are MAD confusing but somehow are drawn even more to them.

30. A guy would give his right nut to be able to read a girl's mind for a day.

31. No guy can handle all his problems on his own. He's just too stubborn to admit it.

32. Not all guys are assholes. Just because ONE is a jackass doesn't mean he represents ALL of them.

33. They love it when girls talk about their boobs.

34. When a guy hits your butt it means that he wants you sexually

35. Even if they refuse it all guys are ticklish on the ribs.

36. Guys love neck rubs and if he lets you keep doing it ..it means that he really likes you or his neck really hurts.

37. When a guy sacrifices his sleep and health just to be with you, he really likes you and wants to be with you as much as possible.

38. Even if you dump a guy months ago and he loved you he probably still does and if he had one wish it would be you to come back into his life.
---
09-05-2008, 09:20 AM
domo_kun
RiC3 CoNsUmM3r


Posts: 644
Joined: Aug 2008
Reputation: 3
Amped Points: 1446
RE: Things girls don't know!
how do you know this stuff..?
ive noticed that asian men look forward in a long term relationship while western men just wanna get laid.....XD
i would not give up my right nut to read your minds....both of mine are still good..XD
and by the ways not all guys are ticklish on the ribs
09-05-2008, 09:36 AM
Rondillo
I AM... RONICUS!!!!


Posts: 3,456
Joined: Jul 2007
Reputation: 18
Amped Points: 7497
RE: Things girls don't know!
Yeah a lot of that is true! It just shows how most of us are kinda like girls too xD
---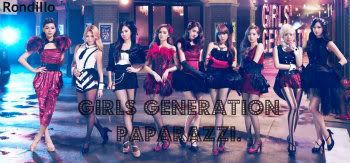 BOOM BOOM BOOM!
♡❤♡♥♡♥ Girls' Generation ♥♡♥♡❤♡
09-05-2008, 11:36 AM
edison
Who am I? I'm a CBC!


Posts: 2,761
Joined: Oct 2006
Reputation: 5
Amped Points: 2609
RE: Things girls don't know!
Some of them are pretty good but some are true for others while some are not. Lol I don't think a guy would give his right nut to read a girls mind for only ONE day lol. Also looking for more than a second? That's a bit crazy don't you think? I look at girls more than a couple of seconds but it doesn't mean I'm interested. It's a good list but girls shouldn't think every single guy is like that mentioned above.
09-07-2008, 06:43 AM
t155u3
Newbie


Posts: 16
Joined: Sep 2008
Reputation: 0
Amped Points: 33
RE: Things girls don't know!
Guys are Weak
09-10-2008, 06:55 AM
thelma
Newbie


Posts: 17
Joined: Sep 2008
Reputation: 0
Amped Points: 35
RE: Things girls don't know!
guys dont show girls what really want from them and it really confusing because you would be living in a linbo
09-23-2008, 03:23 PM
rhealauren
Newbie


Posts: 15
Joined: Sep 2008
Reputation: 0
Amped Points: 31
RE: Things girls don't know!
aww.... so sweet
09-29-2008, 12:44 AM
minax
Regular Poster


Posts: 56
Joined: Aug 2008
Reputation: 0
Amped Points: 115
RE: Things girls don't know!
Hmmm, interesting things to think about, but I wonder how many guys would 'fess up to doing these things? =D
10-05-2008, 12:27 AM
RubyC72
Newbie


Posts: 32
Joined: Oct 2008
Reputation: 0
Amped Points: 67
RE: Things girls don't know!
some of this sounds like a teenage girl's wishful thinking. and i mean this in a very non-negative way.
---
or otherwise known as "positive". hahahaha.
10-14-2008, 04:45 PM
simontran1
Newbie


Posts: 18
Joined: Dec 2007
Reputation: 0
Amped Points: 36
RE: Things girls don't know!
really, dont be a snob, i really hate walking away from a really attractive girl because she was being a bitch.









User(s) browsing this thread: 1 Guest(s)




Featured Babes on Amped Asia: Misa Campo | Elly Tran Ha | Christine Nguyen | Stephanie Ly



---