S.H.E Encountered Jackie Chan & Family At the Olympics
08-16-2008, 11:28 AM
TN1
Proud 2b AA's member


Posts: 3,321
Joined: Aug 2006
Reputation: 11
Amped Points: 9270
S.H.E Encountered Jackie Chan & Family At the Olympics
S.H.E Encountered Jackie Chan & Family At the Olympics
Asked by Chris Rock Which One is Future Daughter-In-Law
[2008.08.14 China Times]
S.H.E were invited to the Olympic Opening Ceremony and encountered superstar Jackie Chan there. They even saw the family of Jackie, Joan Lin and Jaycee Chan warmly watching the Olympics in the VIP section that was reserved for Jackie Chan. Chris Rock who co-starred with Jackie Chan in the [Rush Hour] movies was also present. When he saw S.H.E, he even asked: "Is one of you Jaycee's girlfriend?" To which the trio quickly denied and clarified: "No no, we are not!"
S.H.E discovered that Jackie Chan had brought a professional caliber camera to take pictures of the Opening Ceremony. The trio was stunned to see the super large zoom lens. In comparison to their little point-and-shoot camera, Jackie said directly to them: "Why don't I chose a couple of the good pictures I took and mail them to you." The trio was overjoyed and exclaimed that Jackie Chan was just too nice. After the Opening Ceremony ended, Jackie Chan also demonstrated the manner of a super star and invite S.H.E & their family members to join him for a meal. During the meal, Selina's parents had most affinity with Joan Lin in talking about their respective children. At the scene, there were even Karaoke equipments. Jackie Chan immediately requested S.H.E to sing their signature song. As the trio performed enthusiastically, they discovered that Jackie Chan had sang along with them the entire song. After they returned to Taiwan, the trio bragged to everyone that: "Jackie Chan is really good at singing".
translated by : wyn0602 of CEFC
credits : babyval22 of CEFC and Chinatimes
original source :
http://showbiz.chinatimes.com/Chinatimes...80,00.html
---
08-16-2008, 02:00 PM
4jpz
Spaced Out


Posts: 6,828
Joined: Jan 2007
Reputation: 32
Amped Points: 16447
RE: S.H.E Encountered Jackie Chan & Family At the Olympics
Wah!!! VIP seats for Jackie Chan in the Beijing Olympics Opening Ceremony!!!

S.H.E. is soo lucky for meeting Jackie Chan and chatting up with him! He truly is a nice person treating fellow celebs like that! I want to meet him too!
---
Pirates of the world, unite and pirate everything I've ever written!
~
Paolo Coelho
08-16-2008, 03:28 PM
polinator
The Queen Bee


Posts: 151
Joined: Jul 2008
Reputation: 0
Amped Points: 299
RE: S.H.E Encountered Jackie Chan & Family At the Olympics
It is nice to see a different side to a celebrity. He seems down to earth. I think the person is Chris Tucker that played in the Rush Hour movies :-)
08-16-2008, 05:38 PM
xvntbk
Regular Poster


Posts: 121
Joined: Aug 2008
Reputation: 0
Amped Points: 243
RE: S.H.E Encountered Jackie Chan & Family At the Olympics
Wooowww. Lucky people. I would kill for VIP seats, and professionally taken pictures sent by Jackie Chan! haha =)
08-17-2008, 03:57 AM
vietshortee
The Maknae Mod!


Posts: 5,139
Joined: Dec 2006
Reputation: 14
Amped Points: 11470
RE: S.H.E Encountered Jackie Chan & Family At the Olympics
whoa! didn't know jackie and S.H.E was at the opening ceremony of the olympics!!! the news should of said something!!! lol >.< but then again american news probably don't know who S.H.E is lol >.< gahhhh!!!! haha. but that cool haha. and chea i believe it's chris TUCKER that acts in rush hour not chris ROCK lol >.< but haha jackie's son looks exactly like him haha >.< Ella looks really funny in that pic haha with her face going RAWR! haha =p
---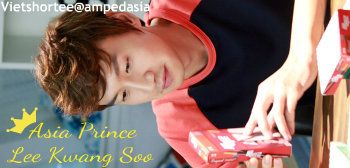 08-18-2008, 11:08 AM
VIERAN
cold_icebox


Posts: 6,386
Joined: Oct 2007
Reputation: 10
Amped Points: 15713
RE: S.H.E Encountered Jackie Chan & Family At the Olympics
S.H.E is very lucky to meet somebody special with kind heart and good people/family. their pictures really funny, a picture of very proud and happy people.
---
08-21-2008, 11:10 PM
haica
Newbie


Posts: 15
Joined: Aug 2008
Reputation: 0
Amped Points: 31
RE: S.H.E Encountered Jackie Chan & Family At the Olympics
wow! nice one! i can't believe it
i dunno why i have an interested feeling in by reading this
TN1 Wrote:


S.H.E Encountered Jackie Chan & Family At the Olympics
Asked by Chris Rock Which One is Future Daughter-In-Law
[2008.08.14 China Times]

S.H.E were invited to the Olympic Opening Ceremony and encountered superstar Jackie Chan there. They even saw the family of Jackie, Joan Lin and Jaycee Chan warmly watching the Olympics in the VIP section that was reserved for Jackie Chan. Chris Rock who co-starred with Jackie Chan in the [Rush Hour] movies was also present. When he saw S.H.E, he even asked: "Is one of you Jaycee's girlfriend?" To which the trio quickly denied and clarified: "No no, we are not!"

S.H.E discovered that Jackie Chan had brought a professional caliber camera to take pictures of the Opening Ceremony. The trio was stunned to see the super large zoom lens. In comparison to their little point-and-shoot camera, Jackie said directly to them: "Why don't I chose a couple of the good pictures I took and mail them to you." The trio was overjoyed and exclaimed that Jackie Chan was just too nice. After the Opening Ceremony ended, Jackie Chan also demonstrated the manner of a super star and invite S.H.E & their family members to join him for a meal. During the meal, Selina's parents had most affinity with Joan Lin in talking about their respective children. At the scene, there were even Karaoke equipments. Jackie Chan immediately requested S.H.E to sing their signature song. As the trio performed enthusiastically, they discovered that Jackie Chan had sang along with them the entire song. After they returned to Taiwan, the trio bragged to everyone that: "Jackie Chan is really good at singing".

translated by : wyn0602 of CEFC
credits : babyval22 of CEFC and Chinatimes
original source : http://showbiz.chinatimes.com/Chinatimes...80,00.html
Possibly Related Threads...
Thread:
Author
Replies:
Views:
Last Post
Jet Li, Jackie Chan Unite for charity
hli_xyooj
5
1,851
10-17-2012 08:31 PM
Last Post: Leegmoser
Jackie Chan Tweets His Appeal Re: Filipino and Chinese Relations
4jpz
6
2,560
10-13-2010 12:31 PM
Last Post: fashionboy
[updated 8.19.2010] AW SNAPPP YG Family is Making their Comeback!
vietshortee
89
12,572
08-20-2010 02:12 PM
Last Post: vietshortee
Toby Chan crowned as Miss Hong Kong 2010 stirs controversy
fake_innocent
6
3,629
08-09-2010 05:57 PM
Last Post: ramboo
Lee Hyori and Kim HyunJoong Goes On A Date on Family Outing
fake_innocent
19
9,477
01-03-2010 06:07 AM
Last Post: 1988Ace
Jackie Chan to star in new Shaolin movie
fake_innocent
4
2,739
11-29-2009 11:04 PM
Last Post: chunman81
Jackie Chan is Mr. Miyagi?
WinterFrost
11
2,876
11-14-2009 11:49 AM
Last Post: VIERAN
Jackie Chan praises Will Smith's son kung fu
fake_innocent
2
8,084
07-20-2009 10:26 AM
Last Post: vietshortee
Jackie Chan: "China needs to be controlled"
fake_innocent
4
2,613
07-09-2009 05:49 PM
Last Post: chini mini
Searching for Jackie Chan movie
Lance
8
2,762
06-11-2009 06:51 AM
Last Post: vietshortee







User(s) browsing this thread: 1 Guest(s)




Featured Babes on Amped Asia: Misa Campo | Elly Tran Ha | Christine Nguyen | Stephanie Ly



---