[Music Show] Lee Hyori and Jung Jae Hyung's You & I
03-20-2012, 01:45 PM
aquamizu
GD Loving Mod


Posts: 2,521
Joined: Dec 2009
Reputation: 11
Amped Points: 6116
[Music Show] Lee Hyori and Jung Jae Hyung's You & I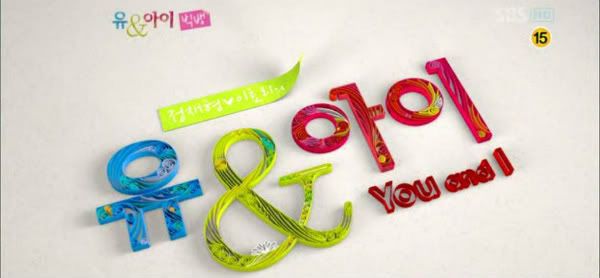 *No Subs Available*
Big Bang's known for shaking up the conventional concepts of K-Pop, so it should come as no surprise that they have a little special something up their sleeves for their performance on an upcoming episode of SBS's 'You & I'!
In collaboration with the same band that they performed with at their '2012 Big Show' concert, the boys will be setting up a stage unlike any they've presented before to create a concert on the level of 'world class'.
The live band they'll be performing with is a dream team that has worked with the likes of Mariah Carey, Lady Gaga, Nicki Minaj, Britney Spears, Chris Brown, and many more. This will be the first time they'll be performing with Big Bang on a Korean broadcast show, so anticipation is definitely on the rise.
They've completely rearranged their fifth mini-album tracks like "Blue", "Bad Boy", "Fantastic Baby", and even their previous hit, "Tonight", just for the show.
Source: allkpop
Download Link:
You & I - Episode ft. BIG BANG
---
*made by

vietshortee

*
03-20-2012, 02:00 PM
vietshortee
The Maknae Mod!


Posts: 5,139
Joined: Dec 2006
Reputation: 14
Amped Points: 11470
RE: [Music Show] Lee Hyori and Jung Jae Hyung's You & I
hehe i saw a clip of this on youtube without subs! but from reading allkpop news i learned what the boys were talking about... and one point in this episode they all tell hyori how they would approach a girl that they were interested in.
GD:
I actively approach her to talk. - leader status i tell you lol XD.
TOP
: I walk pass her and slip my cellphone into her back pocket.
Hyori
teases TOP: so then you touch her butt!? haha Oh TOP.IE gets embarrassed haha.
Daesung:
I walk pass her and say "ahhh it's our first time.."
Hyori:
confuses.
Daesung:
You say that and it's confusing so the girl would talk to you to understand...so then you get a chance to converse!.LOL oh daesung....
Taeyang:
I'm not good in this stuff.....but if there was a girl i was interested in I would do this...Seungri stand up and walk with me....both do...and taeyang whispers to seungri " I WANT HER SEUNGRI!" and that is a message to Seungri to do the work for me........LMAO ohhhh Taeyang Taeyang....LOL XD. if Seungri does all the work...the girl might be interested in him than you! oh myyyyy haha.
last the maknae Seungri..as he's about to answer. Hyung Top automatically stands up and acts it out...walks up to Hyori. and literally stares her down head to toe.....LOL. even Hyori can't take TOP's intense checking her out LOL.
Seungri:
WHEN DID I EVER DO THAT! freaking out!!! haha
oh how I love Big Bang. XD. and oh my....sorry for my ramble guys LOL XD Big Bang is just too cute together lol. I love I love!
---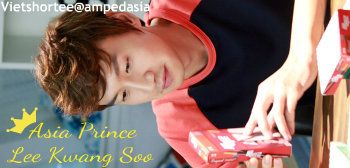 03-21-2012, 04:32 PM
aquamizu
GD Loving Mod


Posts: 2,521
Joined: Dec 2009
Reputation: 11
Amped Points: 6116
RE: [Music Show] Lee Hyori and Jung Jae Hyung's You & I
finally i have this up!! you guys have no idea how many freaking times i had to upload this..lol...

anyways grab it while it still there XD
---
*made by

vietshortee

*









User(s) browsing this thread:




Featured Babes on Amped Asia: Misa Campo | Elly Tran Ha | Christine Nguyen | Stephanie Ly



---