01-14-2012, 03:38 PM
4jpz
Spaced Out


Posts: 6,828
Joined: Jan 2007
Reputation: 32
Amped Points: 16447
RE: [Albums/Singles] MBLAQ
---
Pirates of the world, unite and pirate everything I've ever written!
~
Paolo Coelho
02-29-2012, 07:15 PM
aquamizu
GD Loving Mod


Posts: 2,521
Joined: Dec 2009
Reputation: 11
Amped Points: 6116
RE: [Albums/Singles] MBLAQ
reupped mini album mona lisa
---
*made by

vietshortee

*
05-11-2012, 05:30 PM
vietshortee
The Maknae Mod!


Posts: 5,139
Joined: Dec 2006
Reputation: 14
Amped Points: 11470
RE: [Albums/Singles] MBLAQ
weeeeeeee finally reuploaded a batch of MBLAQ's music!
. gotta get some new ones up still and first 2 mini albums reuploaded too.
---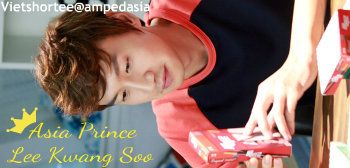 Possibly Related Threads...
Thread:
Author
Replies:
Views:
Last Post
[Albums/Singles] Shinhwa
GhostShell
23
3,099
10-03-2013 12:27 PM
Last Post: Deunan Knute
[Albums/Singles] JYJ- Junsu, Yoochun, Jejung
aquamizu
12
4,085
07-16-2013 01:17 PM
Last Post: itsme
[Albums/Singles] LED Apple
aquamizu
11
3,249
06-01-2013 07:33 PM
Last Post: aquamizu
[Albums/Singles] Super Junior
se7en_rain
42
17,163
01-28-2013 10:03 AM
Last Post: sweetfriend
[Albums/Singles] Big Bang
sugarisallineed
94
19,871
01-05-2013 01:39 AM
Last Post: VaahSj
[Albums/Singles] Dong Bang Shin Ki
GhostShell
28
10,687
11-28-2012 04:59 PM
Last Post: aquamizu
[Albums/Singles] 2ne1
4jpz
41
8,481
11-13-2012 09:29 AM
Last Post: aquamizu
[Albums/Singles] Trax
TN1
1
403
11-12-2012 06:49 AM
Last Post: Amesin1/2
[Albums/Singles] G-Dragon
TN1
14
2,444
11-08-2012 07:39 AM
Last Post: vietshortee
[Albums/Singles] BEAST aka B2ST
vietshortee
18
10,021
10-17-2012 06:09 PM
Last Post: yongpali







User(s) browsing this thread:




Featured Babes on Amped Asia: Misa Campo | Elly Tran Ha | Christine Nguyen | Stephanie Ly



---