06-10-2008, 06:34 AM
problems...
wellllll
just today...
my girlfriend got upset and started talking about my ex-girlfriend, how she did this and that to her, and how she compares herself to my ex too.
its been 6 months and she feels like she's still the same person shes been since we 1st started dating.
she didn/t have much friends, she tends to drag people down when their up, she feels that everything im doing with her, keeping her happy, is what i did with my ex. she thinks im better off with my ex, and i should go back with her. she's thinking too much of herself.i told her, why would i repeat the things i did with another, with you? if i did do that, things wouldnt work out, like my last relationship..
---


A simple "Thank you" would be nice
=D
*Dont forget!!!! at least 40 characters per post to get points
06-10-2008, 09:13 AM
Rondillo
I AM... RONICUS!!!!


Posts: 3,456
Joined: Jul 2007
Reputation: 18
Amped Points: 7497
RE: problems...
You should just be patient with her. If you truly care about your girlfriend and you stay by her side, she will eventually understand how much you only care for her.

Think of creative things to do with her. Surprise her! Make her feel special. I think that's what she is needing right now.
---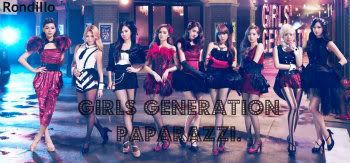 BOOM BOOM BOOM!
♡❤♡♥♡♥ Girls' Generation ♥♡♥♡❤♡
06-10-2008, 09:47 AM
RE: problems...
In a girl's perspective, your girlfriend seems to be one of those insecure girls that compare themselves to everything. In relationship wise, if she is comparing herself to your girlfriend you need to let her know, her and your ex are two different people like their personality.
You need to tell or try to persuade her that you only want to be with her. Let her know how much you love her and make her listen to your every words. Don't let your girlfriend put words for you because that just going to make things rather worse.
Express how you feel about this situation and how its affecting you guys. This will keep her thinking like "Why am I comparing myself to her?" "Why am I being insecure?" Also, like you said, express why would you repeat the things you did with another, with her? If you did, things wouldn't work out like your last relationship. Let her know that you don't want to fall in between those cracks again and wants some changes for the good.
Hopefully this will help you in some way!
---
06-13-2008, 11:31 AM
VIERAN
cold_icebox


Posts: 6,386
Joined: Oct 2007
Reputation: 10
Amped Points: 15713
RE: problems...
there are times girls feels the same way, though maybe she dont intend to have this feeling of insecurities all you have to do is to keep on telling her that you love her so much at all times and she need not to worry.
---
06-16-2008, 05:47 AM
muffin-puff
this is why i'm hottt


Posts: 237
Joined: Jun 2008
Reputation: 0
Amped Points: 523
RE: problems...
show how much you only want her and nobody else. like for instance, bring her EVERYWHERE you go, introduce her to all your friends, especially the ones that are girls. kiss her, hold her, hug her, hold her hands in front of everybody including your friends. your girlfriend sounds really insecure so you should probably do as many sweet and romantic things as you possibly can... try to surprise her with flowers or a gift with a little note saying that you're only thinking of her and no other girls. if she still does the same thing you should probably give it a little break to make her realize that she wasted a good relationship but if you really love her and wanna be with her then don't move on until she sees what she has done and eventually she will change for you
06-20-2008, 05:06 AM
isabellaaa
Newbie


Posts: 13
Joined: Jun 2008
Reputation: 0
Amped Points: 27
RE: problems...
i think its natural for everyoneto ahve problems










User(s) browsing this thread:




Featured Babes on Amped Asia: Misa Campo | Elly Tran Ha | Christine Nguyen | Stephanie Ly



---