My Little Bride Movie Review
01-07-2007, 04:52 AM
(This post was last modified: 07-25-2007 02:41 PM by vietshortee.)
vietshortee
The Maknae Mod!


Posts: 5,139
Joined: Dec 2006
Reputation: 14
Amped Points: 11470
My Little Bride Movie Review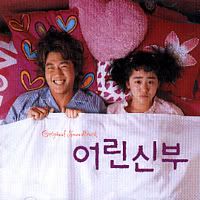 The synopsis:
Boeun and Sangmin have been friends since they were kids. Now she's 16, he's 24. Boeun's grandfather asks the two to grant him a final wish so that he can die peacefully. The Final wish was having Boeun marry Sangmin due to a "Pact" he has made with Sangmin's late grandfather.
Naturally they both decline, but when they realize just how fast the grandfather's health is deteriorating they reluctantly agree.....
Watch My Little Bride to see if Boeum and Sangmin can work it out together.....
My Opinon of the storyline:
I Thought it was cute and funny and just the right length.
Characters and actors:
Boeun
- Moon Geun young
Sangmin
- Kim Rae Won
My Thoughts:
My first Korean movie goshies it such cute one too =] lol. Loved it.
Conclusion:
I recommend this movie to everyone! it's such a cute movie haha. =]
---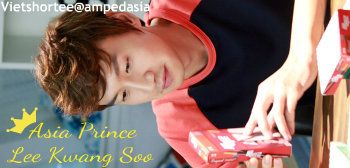 Possibly Related Threads...
Thread:
Author
Replies:
Views:
Last Post
Witch Yoo Hee_ quick review
shiho86
4
3,150
07-10-2013 09:51 AM
Last Post: soysuva
Spring Waltz Review
moto46sca
8
5,901
03-06-2013 10:09 AM
Last Post: kila24.
Fantasy Couple Review
saiya
3
2,578
03-06-2013 10:00 AM
Last Post: kila24.
Coffee Prince Review
4jpz
91
22,073
03-06-2013 09:55 AM
Last Post: kila24.
Queen In Hyun's Man Review
vietshortee
7
2,031
03-06-2013 09:42 AM
Last Post: kila24.
Hwang Jin Yi - Drama Series (review)
VIERAN
17
15,045
02-10-2013 07:50 AM
Last Post: tasteasmile
Coffee House Review
4jpz
28
5,022
10-07-2012 02:01 PM
Last Post: ndwonnie
OldBoy review
gimmestuff
20
6,181
07-15-2011 12:48 AM
Last Post: r33sejoo
Secret Love (2010) review
fake_innocent
1
11,739
01-21-2011 03:57 AM
Last Post: yansky05
The 1st Shop Of Coffee Prince Review
Daniaa
17
12,580
08-13-2009 06:19 PM
Last Post: roselle







User(s) browsing this thread: 1 Guest(s)




Featured Babes on Amped Asia: Misa Campo | Elly Tran Ha | Christine Nguyen | Stephanie Ly



---