12-10-2007, 02:26 PM
vietshortee
The Maknae Mod!


Posts: 5,139
Joined: Dec 2006
Reputation: 14
Amped Points: 11470
RE: Sailormoon
LOL i saw that this anime was also made into a live action from going on silentregrets LOL. I find it pretty funny...i mean it's one of those anime where the characters has powers and what not lol, so i thought it would be pretty werid having a live version of it....but hmmmm interesting my cousin and Krazoom seem to enjoy it...lol maybe i should give it a try? lol......i'm still questioning should i try it or not LOL. >.< o really ampedasia does have an anime download section? i thought it was just a thread for other sites that you would have to go to for anime lol.
---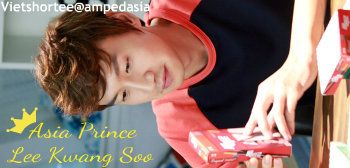 12-10-2007, 02:47 PM
carmen
Addicted to Amped


Posts: 2,149
Joined: Oct 2006
Reputation: 6
Amped Points: 34
RE: Sailormoon
vietshortee Wrote:Sailor Moon =] brings me back those good ol days with my cousins =]. Haha same with my family trustno1_2328 =] we played as sailormoon as well! my favorite was Sailor Mercury! hehe so i was her! XD.
Mercury was my favourite too! Because... I had short hair and people made fun of me, and she had short hair and I loved her! I once even asked my aunt to give me a sailor mercury haircut! hahah
Krazoom Wrote:Hey BTW does anyone know if the two girls ummm sailor neptune and the other one were really lovers? I remember someone mentioning that but they said it was edited for the english dub to make it seem as if they were just close friends..

Also has anyone seen the live action version? I've seen a few episodes and I actually like it believe it or not.
In the original ones, they are really lovers. Neptune and Uranus. They touch eachother and hold eachother. Back when I watched the original dubbed canto ones, they left everything in their. So it wasn't like "close friends". But in the english dubbed ones, they were made to be like "brothas from another motha" if you don't mind me saying ; D
I saw liveaction before and i was like o.O
12-11-2007, 04:21 AM
Rondillo
I AM... RONICUS!!!!


Posts: 3,456
Joined: Jul 2007
Reputation: 18
Amped Points: 7497
RE: Sailormoon
I have a lot of memories of it too! They were a source of my preteen fantasies... hmm no more comments about that
...
I also one episode of the live-action one. It was weird, but I kinda liked it, and if I run out of korean dramas and animes to watch, I'd consider watching it!
---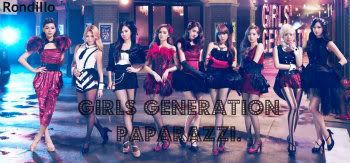 BOOM BOOM BOOM!
♡❤♡♥♡♥ Girls' Generation ♥♡♥♡❤♡
12-12-2007, 09:08 AM
justanilhope
Newbie


Posts: 24
Joined: Dec 2007
Reputation: 0
Amped Points: 49
RE: Sailormoon
i used to love sailor moon but now when i see it i depise the sound effects so freaking me out. and hte creepy monsters. but i get scared esaily so yeah lol.
but i dont watch it anymore
12-12-2007, 12:10 PM
tober2000
Newbie


Posts: 15
Joined: Dec 2007
Reputation: 0
Amped Points: 33
RE: Sailormoon
this anime brings back memories from when i was in elementary school and im now watching it again *sigh*
12-26-2007, 06:47 AM
Moly
Newbie


Posts: 19
Joined: Dec 2007
Reputation: 0
Amped Points: 37
RE: Sailormoon
I realy love this manga/anime. This is a wonderful story.
12-26-2007, 03:43 PM
cutiegirlx3
Newbie


Posts: 22
Joined: Oct 2007
Reputation: 0
Amped Points: 45
RE: Sailormoon
i love sailor moon i find it so romantic i lovee this animee ;]
01-02-2008, 06:42 AM
RE: Sailormoon
aaahhh..sailormoon..this is probably one of the first animes i've watched..but i didn't know i was watching anime because i was probably just about 5 or ..
heeheee..
i could still remember i would do those poses that sailormoon does..
i dunno..it was just so cool..
01-12-2008, 08:12 AM
RE: Sailormoon
I really love Sailor Moon!!!!!!!!!! *_*
02-21-2008, 01:05 AM
abb3y
Newbie


Posts: 16
Joined: Feb 2008
Reputation: 0
Amped Points: 33
RE: Sailormoon
i miss sailormoon! my favorite was sailor jupiter coz we have the same birthday! =P








User(s) browsing this thread: 1 Guest(s)




Featured Babes on Amped Asia: Misa Campo | Elly Tran Ha | Christine Nguyen | Stephanie Ly



---